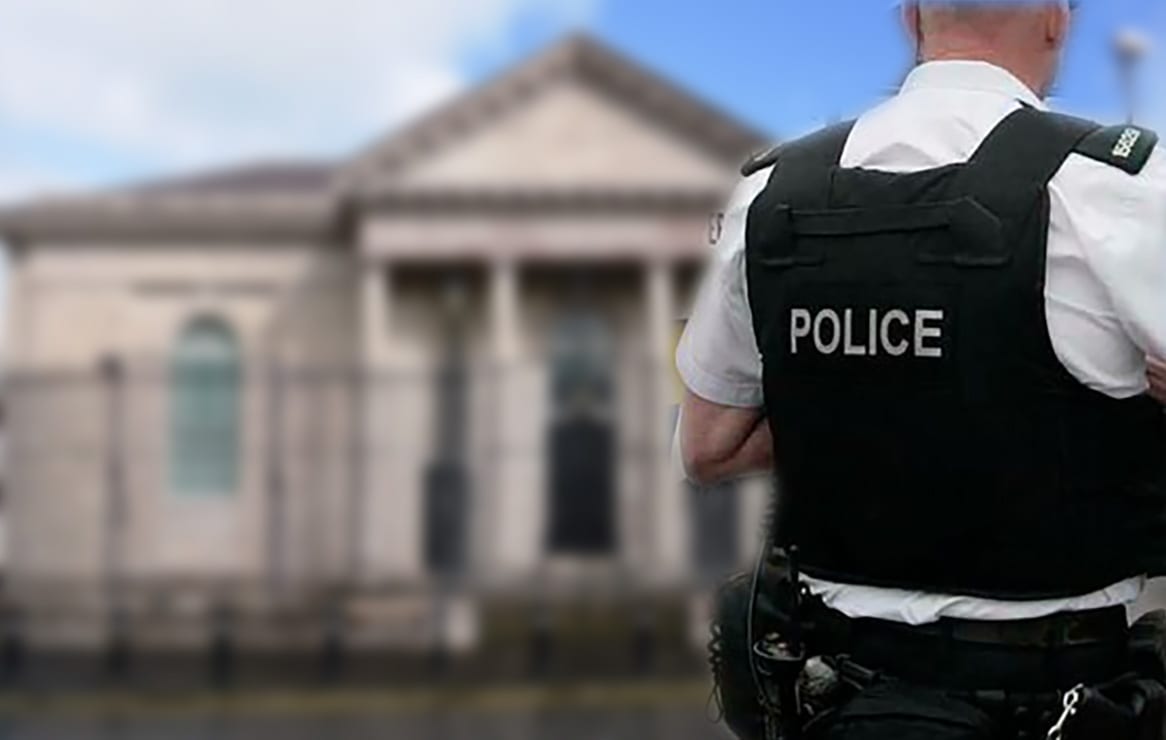 A court has heard how a man's life has been affected by injuries sustained in a two-vehicle collision with a man over three times the legal limit.
The driver who was under the influence was David William Martin, of Mullaghbrack Road, Markethill, whose case was heard at Armagh Magistrates' Court, sitting at Newry Courthouse on Tuesday.
The 39-year-old appeared via videolink from his solicitor's office, pleading guilty to the charge of driving with excess alcohol.
Prosecution told the court that on April 7, 2022, a Volkswagen vehicle was travelling on the Mullaghbrack Road from Hamiltonsbawn towards Markethill, when a Honda Civic being driven by the defendant emerged from a side road into its path.
Police attended the scene of the road-traffic collision and the defendant was required to provide a preliminary breath specimen. He returned a roadside reading of 114mgs of alcohol per 100mls of breath – the legal limit is 35 microgrammes of alcohol per 100 millilitres of breath.
On the defendant's nose, police observed a white substance which the defendant stated was methamphetamine.
He was arrested for driving whilst under the influence and made no reply to caution. In custody, he provided an evidential sample of breath of 99mgs per 100mls of breath.
A statement from a doctor was then read to the court, outlining the injuries faced by the injured party as a result of the collision, which resulted in airbags being deployed and the injured party being taken to A&E.
The court was told that the injured party was "distressed as he had a lot of pain and difficulty sleeping".
He was also unable to drive and unfit to go to work during the period of injury.
A defence solicitor told the court that his client, who had pleaded guilty at the earliest opportunity, was "extremely ashamed and upset" about the injuries caused to the other driver.
He added that the defendant has "severe mental health issues", being an outpatient of Bluestone, but that there was "absolutely no excuse" for the incident.
District Judge Anne Marshall said that based on photographs of the incident, it was a "very, very significant collision" with "significant injuries" caused to the other driver.
District Judge Marshall imposed a fine of £300, alongside the £15 offender levy, giving him 26 weeks to pay.
The defendant was also disqualified from driving for a period of two years.
---
Follow all the latest court news here.
Sign Up To Our Newsletter