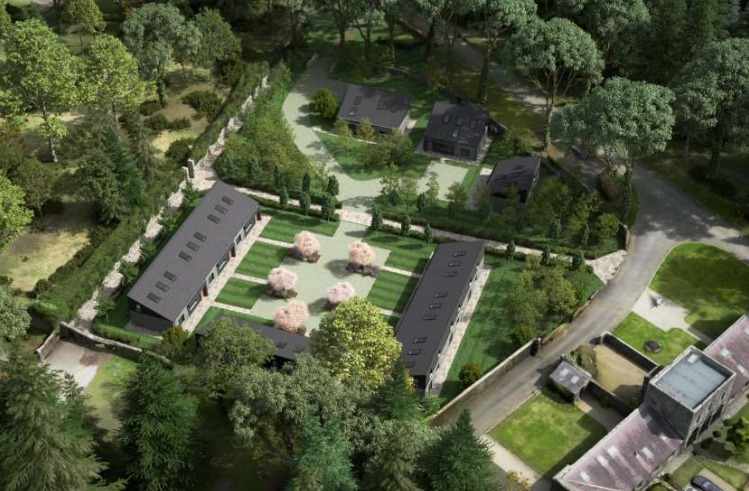 A decision by the Planning Appeals Commission to approve a residential development next to Gosford Castle has been branded "shocking".
The application, for 11 new homes, had been refused permission by Armagh City, Banbridge and Craigavon Borough Council.
The council backed objectors to the development over its own planning officials, who had recommended it should proceed.
Applicant, Sam Marks, from Newtownabbey, subsequently lodged an appeal again the refusal.
And Planning Appeals NI has now ruled in his favour.
The 11 new homes – all of one-and-a-half storeys – would be a mix of accommodation types. The development would comprise of three detached houses, two semi-detached and six townhouses.
The proposals, as outlined, would also see the provision of private amenity space for residents of the new homes, as well as parking provision.
A landscape scheme, which would include a maintenance plan for the walled garden, which has a pond at its centre, is also included.
The earmarked site is described in the submission as being on "lands adjacent and to the west of Gosford Castle, Markethill". It is described as "hardstanding ground" which was "formerly a public car park".
With planning now granted, objectors have continued to voice their disapproval and dismay.
Among those is Alliance Party representative Hanagh Winter.
She said: "Gosford Forest Park is used by many residents every week who take great joy in its many walking and cycling trails.
"The Planning committee of ABC Council rightly took the view that additional housing would have a negative impact on the character of the park and refused approval, however this seems to have been passed over by the appeals commission with the views of many local objectors ignored.
"Gosford Forest Park is an historic setting, and this approval sets a dangerous precedent that could negatively impact many other green spaces across Northern Ireland.
"Council must reinforce the protection of parks and green spaces in its new Local Development Plan to ensure that they can be preserved for future generations."
Sign Up To Our Newsletter