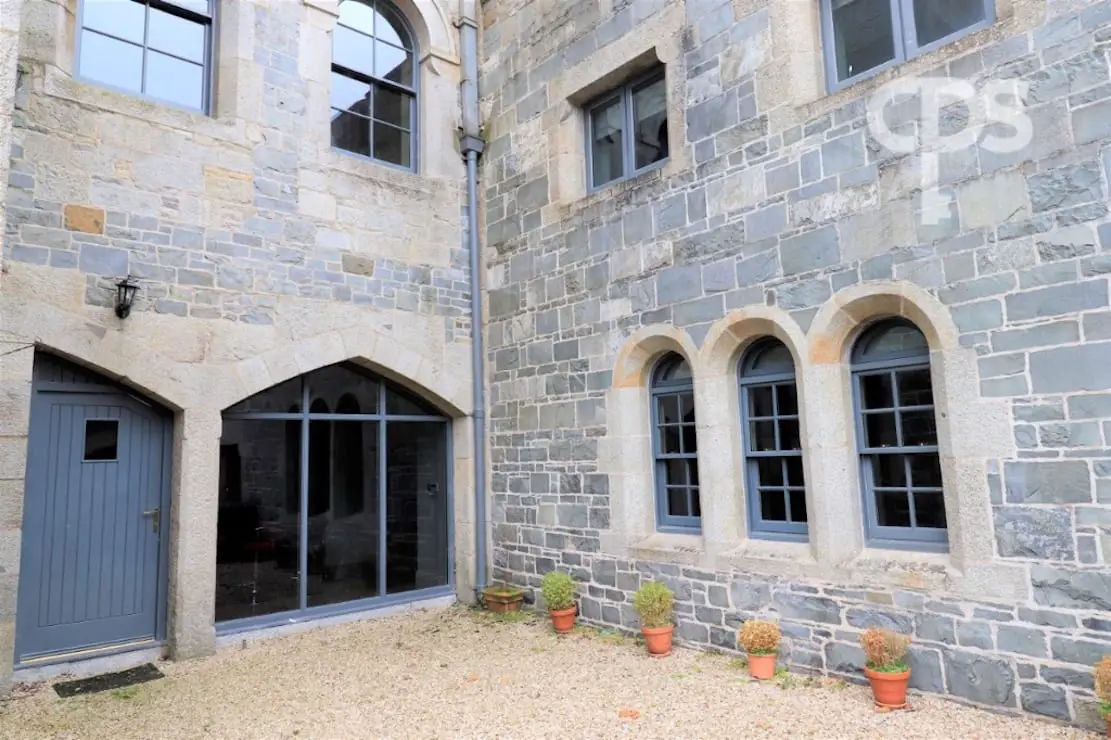 Have you ever wanted to be the king or queen of a castle?
Well, now you can…sort of!
CPS Property in Armagh have this castle…well sort of, part of castle – Gosford Castle that is – on the market.
And it won't cost you as many silver stags as you might think (a subtle Game of Thrones reference there, in case you were wondering).
The three-storey townhouse forms part of the medieval fortress, which of course was used to film early parts of the hit HBO series Game of Thrones. It also housed the Earl of Gosford once upon a time.
The five-bed residence is nestled in the popular Gosford Forrest Park on the edge of Markethill, just a few miles outside Armagh City, and is surrounded by an elegant courtyard – fit for any king or queen.
And like we stated – rather unclearly before – you won't have to be a nobleman to afford this home, as it has been placed on the market with a guide price of £169,000.
You still have all the modern luxuries of a working kitchen and toilet, but the property still comes with many of its original features professionally restored.
To the front of the townhouse, residents will avail of double-parking spaces and a lawn area.
For more details and images visit the CPS website here.
If you have a story/image/video you would like to send to us, or if you would like to contribute to the website, you can email us directly at info@armaghi.com. For all the latest breaking news across the county and two council boroughs in Armagh and Newry, follow Armagh I on Twitter @armaghi. You can now follow us on Instagram @armaghi2012.
Sign Up To Our Newsletter