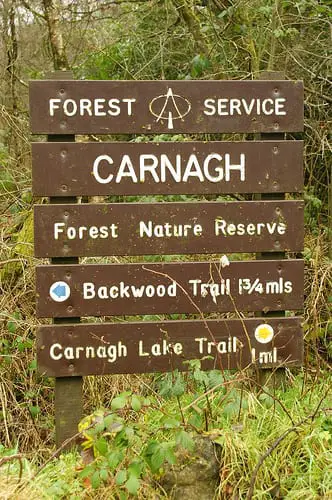 A bid for funding is to be made for the redevelopment of Carnagh Forest in the hope of attracting visitors to the area.
Initial figures show that the improvements would cost in the region of £330,000.
The funding bid – which applies to a number of local forward parks – is expected to be submitted to the Department of Agriculture and Rural Development this week under a rural tourism initiative.
It is being made by Armagh City, Banbridge and Craigavon Borough Council and the inclusion of Carnagh Forest has been welcomed by local SDLP Councillor Thomas O'Hanlon.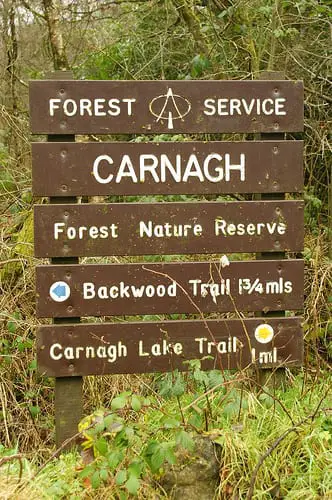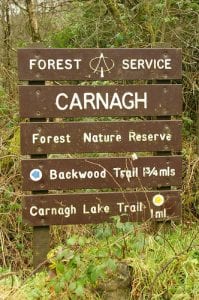 He explained: "Earlier this month council officials proposed a number of schemes which were to be submitted to DARD under a rural tourism programme.
"The officers' proposal included Forest Park developments at Loughgall Country Park, Gosford Forest Park as well as the scheme developed by council for Darkley Forest Park, however I asked that they include Carnagh Forest Park in any funding bid and I am delighted the final submission will include a proposal for improvements at Carnagh Forest Park.
"The rural tourism scheme is aimed at developing our natural and built heritage and specifically wants to see 'out of state visitors' targeted as part of any project's objectives.
"Carnagh Forest is ideally placed on the Keady – Castleblaney Road and is just a few short miles from County Monaghan.
"Carnagh is already extremely popular with local people. Many people use the existing walkways and trails for daily walks and the scenery in the area is beautiful. As we approach the spring months it is only then you see the natural beauty of the area at its best."
Councillor O'Hanlon said he had been working with council and Forest Service officials for a number of years now seeking improvements and developments at Carnagh.
He added: "Initial designs have been drafted, defined walking trails have been identified and provision for parking has also been included in a potential scheme.
"If funding is secured it would make Carnagh Forest a vital community resource which would be very well used.
"Forest Service are keen to see councils take the lead in schemes such as this and, whilst the forest would remain a working forest and felling would continue, there is no reason this investment cannot happen.
"The bid will be submitted to DARD this week and initial feedback is expected in a few short weeks. The next stage would be the development of a final design which would have to be submitted to DARD for final consideration.
"Our initial costings show that a scheme would cost in the region of £330,000 – however the council's contribution would be in the region of £16,000 to £80,000 depending on the extent of the works.
"I hope the Department will look favourably on this scheme in the weeks ahead."
Read more news:
You'll get new build SRC in Armagh when I get money, says Minister
Former city centre bar and nightclub up for sale for a cool £400,000!
Work to start on new £1.2M state-of-the-art visitor attraction at Benburb Priory
South Armagh man dies after tragic boating accident in Australia
North/South Interconnector liasion officer appointed to work with landowners
Sign Up To Our Newsletter