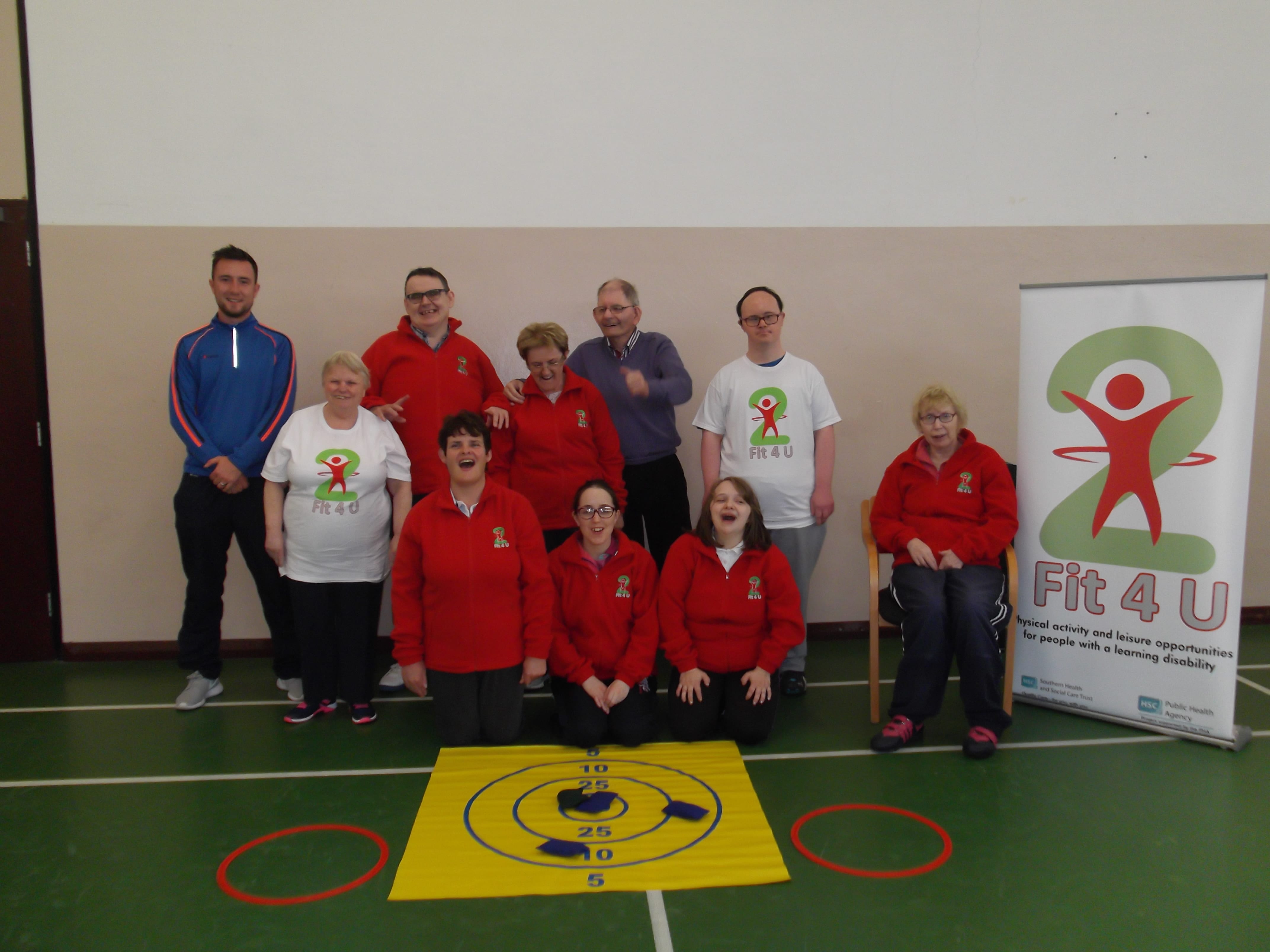 Armagh, Banbridge and Craigavon borough will get a new disability sports 'hub' as part of plans to develop and support people with a disability participating in sport.
Eleven of these new hubs will be created – in each of the council areas – as part of the 'Active Living  – No Limits' Action Plan.
And Communities Minister Paul Givan launched that document on Saturday with a £300,000 investment kick-start!
It is a partnership document that will drive the development of disability sport across Northern Ireland and will encourage access and support for people with disabilities who wish to become involved in sport, either competitively or purely for recreational purposes.
During a fun day for disabled children organised by Disability Sport NI at the Girdwood Community Hub in North Belfast, the Minister announced the further investment of £300,000 to provide specialist sports equipment that will underpin the development of the 11 disability sports hubs in council areas.
Speaking at the launch Minister Givan said: "I am delighted to launch this important action plan and to announce a further £300,000 investment by my Department in support of disability sport right across Northern Ireland.
"To be here today and witness the energy and abilities of all the participants has given me an opportunity to see the activities that our collective efforts make possible for so many people with a wide range of disabilities."
The Minister continued: "The vision of the action plan is: "that everyone with a disability has an equal opportunity to access sport and active recreation leading to a more healthy and active lifestyle". I am confident that this plan will turn this vision into a reality.
"In the past, the sporting and recreational potential of too many people has gone unnoticed; everyone should have an opportunity to make the most of their sporting and recreational talents. For too long, society has looked at what people can't do rather than what they can do."
Among the activities referenced in the comprehensive action plan is the Fit 4 U 2 programme, which is a welcome participation programme for people with learning disabilities in the Southern Trust area.
Fit 4 U 2 builds on the success of the Fit 4 U Programme, which engages adults with physical and/or sensory disabilities.
Following a successful pilot programme in Armagh, Fit 4 U 2 is now operating in five leisure centres across the Southern Trust area, including Armagh, Dungannon, Craigavon, Banbridge and Newry.
People with learning disabilities have enjoyed participating in a range of physical activities and sports, including group exercise, circuits, boxercise, boccia, kurling, tai chi, archery, volleyball, badminton and indoor golf.
Rhonda Richardson, Fit 4 U Co-ordinator, Southern Trust, said: "Fit 4 U 2 aims to empower people with learning disabilities to improve their health and wellbeing through participation in a range of day time physical activity and sports.  Activities are adapted and tailored to meet participant needs and seek to be inclusive and accessible."
The new plan includes case studies and focuses on targets for disability sports up to the year 2021.
Minister Givan added: "Against the background of a truly momentous summer for sport, including events such as the European Football Championships, the Olympics and Paralympic Games in Rio, this action plan champions equal access to sport and recreational activity for people with disabilities, at a level that suits those involved in terms of ability and ambition to strive for future performance and achievement.
"I want to take this opportunity to thank all those involved who have developed and delivered this action plan which seeks over the next five years to bring about a positive change to the social, recreational and sporting life of people with disabilities and consequently to our entire community."
Chair of the Partnership Project Board Kevin Doherty of Disability Action said: "Disability Action is well aware of the cultural, access and attitudinal barriers that people with disabilities continue to face in everyday life.
"This action plan supports the inclusion of disabled people in all aspects of active living and sport and we are excited to be involved in this new initiative."
Kevin O'Neill, Chief Executive of Disability Sport NI added: "I'm delighted to see the launch of the Active Living No Limits action plan which is a real game changer for disability sport in Northern Ireland. The plan will have a hugely positive impact on the lives of disabled people across Northern Ireland."
A copy of the plan can be found at: Active Living: No Limits Action Plan 2021
And for more information about Fit 4 U 2 and referral to the programme, contact Rhonda Richardson, Fit 4 U Co-ordinator, on 028 3741 2129 or email rhonda.richardson@southerntrust.hscni.net
Sign Up To Our Newsletter