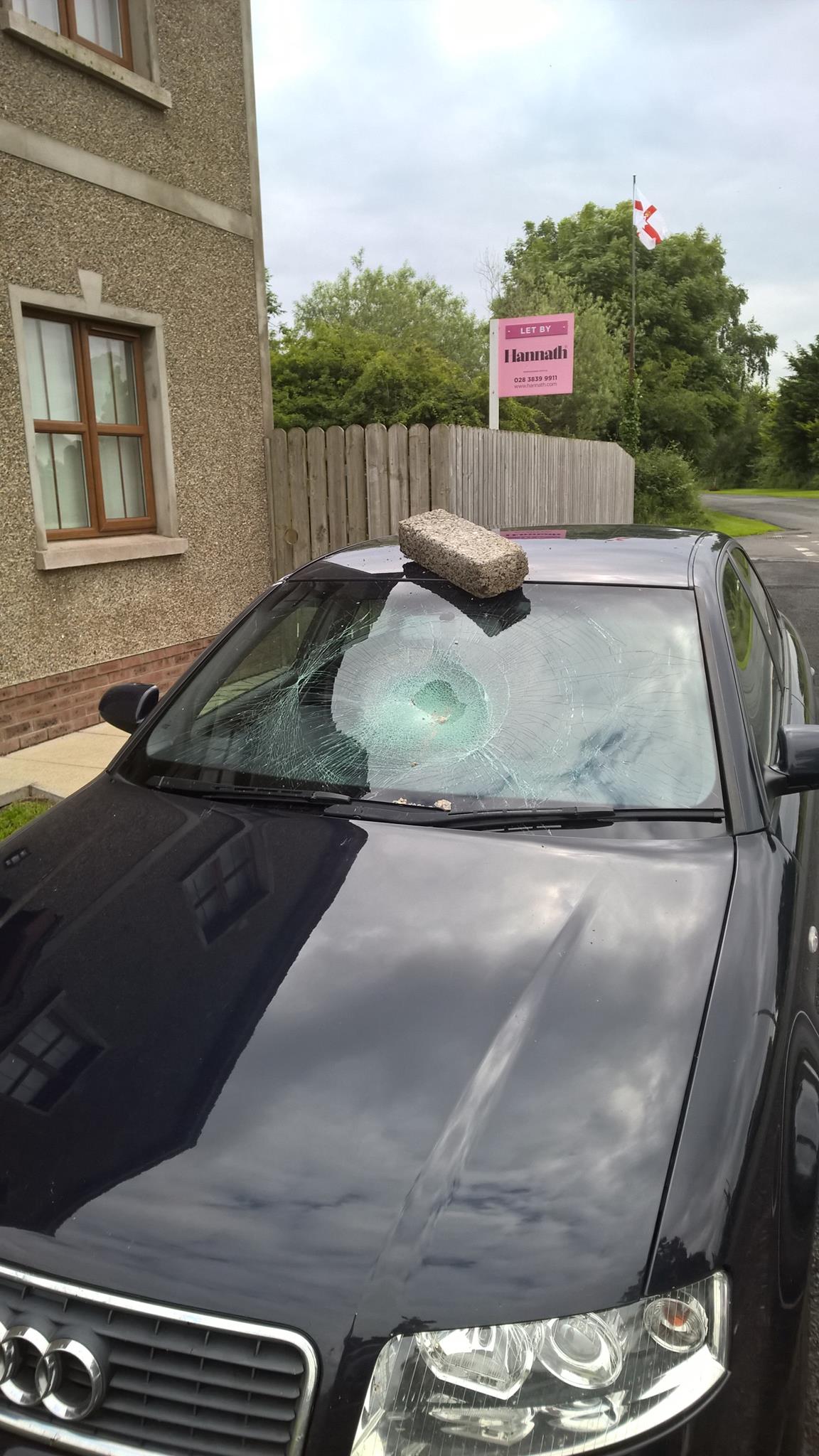 A young couple's car has sustained extensive damage after they were the victims of a suspected sectarian attack in north Armagh.
It happened in the early hours of yesterday (Tuesday) morning at Bannfoot, in the Charlestown area.
One of those living at the house – who had only moved into the property last week – was at home when the incident happened.
A building block appears to have been dropped on their vehicle, shattering the windscreen and caused extensive damage.
The woman is a relative of local SDLP Councillor Declan McAlinden, who said he unreservedly condemned the attack.
He said: "A breeze block was deliberately thrown at the occupants' car and caused considerable damage. One of the occupants was at home at the time and has only moved into the area this last week and has been left quite shaken.
"I have no doubt that this is a hate crime and follows on from the recent attack on Muckery Orange Hall last week.
"The people who commit these attacks offer nothing to society and only cause further division and hatred within the community.
"I know personally a number of residents in the Bannfoot area and some have contacted me to voice their disgust at what has happened.
"If we are to have a shared and peaceful society we have to respect and tolerate each other's views and beliefs."
Read more news:
New Co Armagh smokery celebrates deal with 'world's most luxurious department store'
Tributes and sadness as Kilmore accident victim is named locally
Sign Up To Our Newsletter