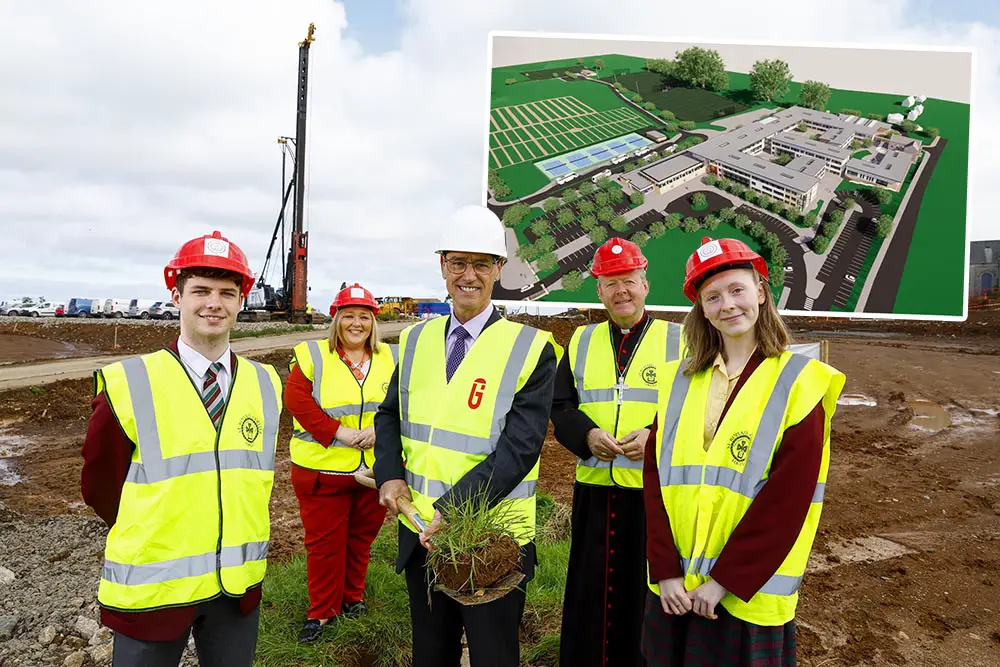 Construction work on a new £56million campus for St Ronan's College in Lurgan has officially got underway on Friday with the cutting of the first sod at the 36-acre site at Cornakinnegar Road.
Dr Mark Browne, Permanent Secretary of the Department for Education, and Archbishop Eamon Martin performed the ceremonial duties to commence the project, which is expected to be completed by spring 2025.
It will be one of the largest post-primary capital projects ever undertaken in Northern Ireland, and work starts following a series of challenges and delays, making today a very significant milestone in the delivery of the long awaited and much needed new school building.
The new campus will feature a 20,000 square metre facility comprising three storeys and extensive outdoor sports provision. It will accommodate upwards of 1,750 pupils on the former St Michael's Grammar School site.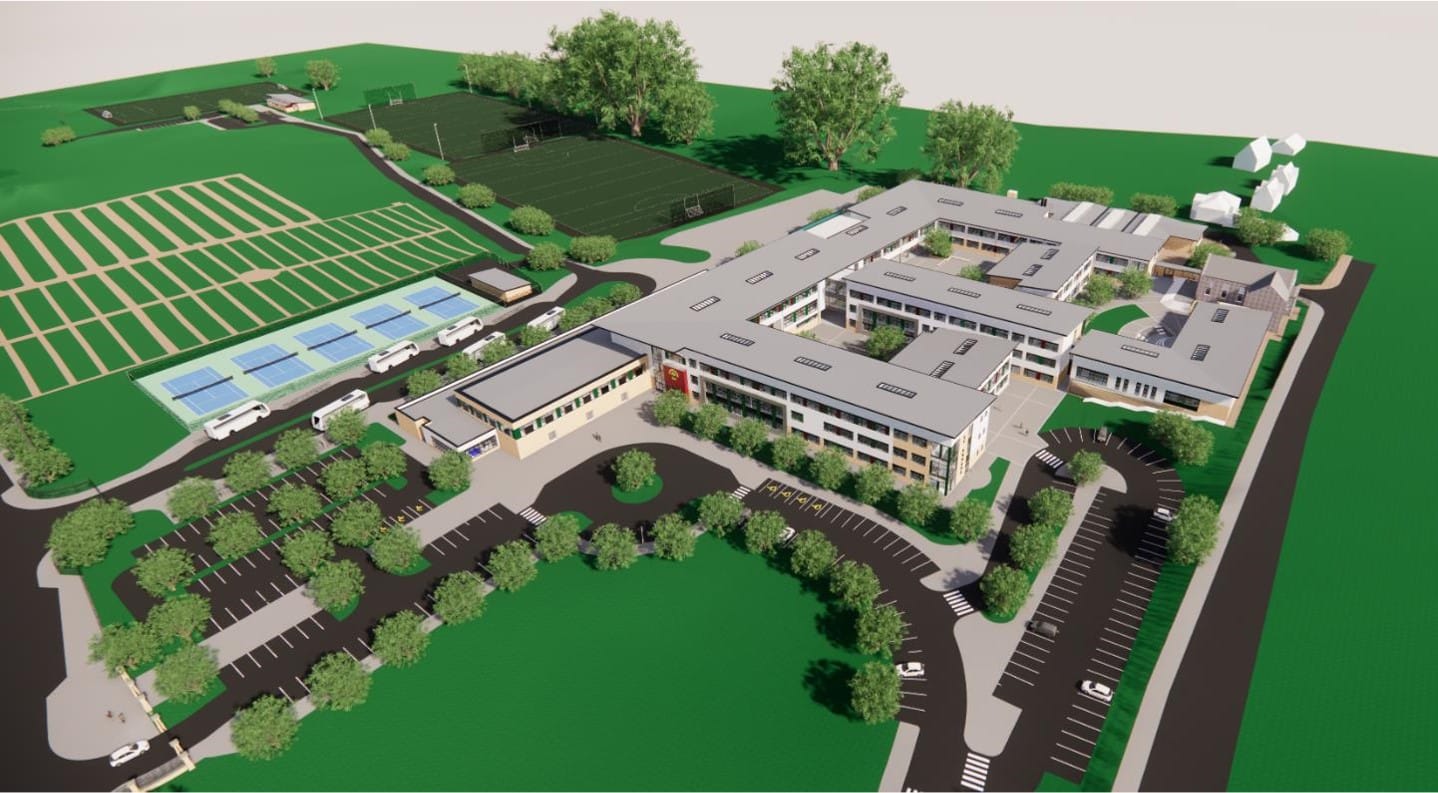 St Ronan's College, Lurgan is the second largest post primary school in Northern Ireland, and is an all ability, non-selective, co-educational, inclusive grammar school, promoting, developing and celebrating the individual strengths and talents of all students.
The College was officially established in September 2015, as part of the vision for Catholic education in Lurgan with the amalgamation of the 3 legacy schools: St Michael's Grammar School, St Mary's High School and St Paul's Junior High School.
Dr Mark Browne, Permanent Secretary, Department for Education, said: "I welcomed the opportunity to join with School Governors, Trustees and representatives of the wider St Ronan's College community as they celebrated the start of the construction phase of their new school. This exciting project is the largest, single school build within the Department's major capital programme providing modern facilities for pupils and staff through significant capital investment of £56million.
"It will bring the school together as one single campus and give everyone involved with the school an opportunity to further build their unique identity and ethos. I wish pupils, staff and school management every success as they set out on the next phase of their ambitious journey for their school."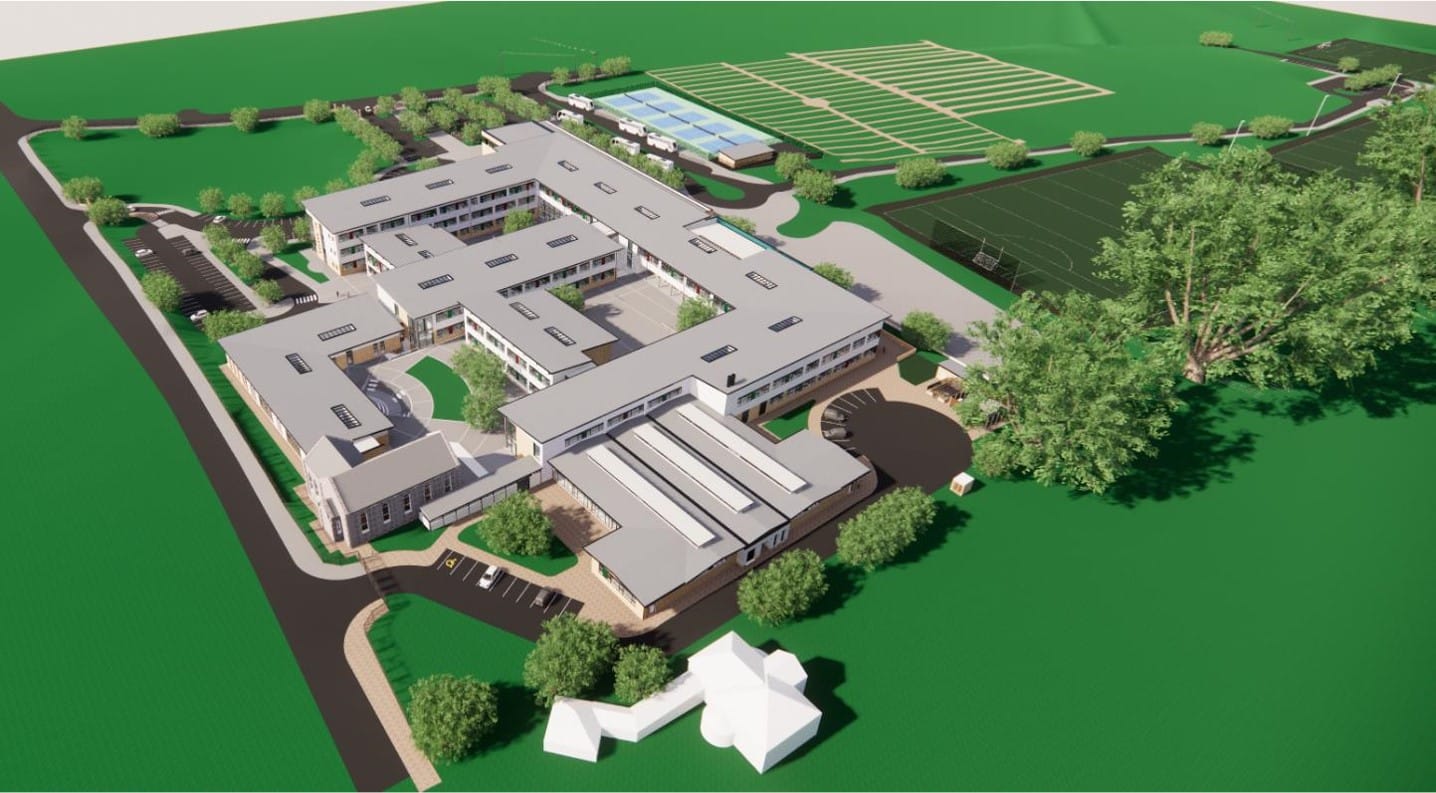 Archbishop Eamon Martin on behalf of the Trustees, said: "Thank you to all who have been a part of this dream and project from the beginning until today. 'Unless you build the house Father, in vain do we labour', (Psalms 127:1-2), so we are asking for God's blessing upon our gathering today, that He may work through us and use us for His greater glory and for the education of His sons and daughters.
This is a very special day in the life of the parishes of St Peter's and St Paul's, whose support of Catholic education in Lurgan spans generations. Today marks the start of the construction of the dream of a thriving all-ability, non-selective, single campus grammar school in the town, meeting the educational, academic, pastoral, spiritual and extra-curricular needs of all young people. A College with high aspirations and high expectations, working hard to ensure that the young people of Lurgan and surrounding areas, have the opportunity to live life to the full."
Mrs Patricia Carville, Chair of the Board of Governors of St Ronan's College, Lurgan, said: "Today is a very special day in the life of St. Ronan's College. However the seed was planted over a decade ago by visionary Trustees. This seed has taken root since September 2015 and now we have a vibrant college. We look forward to the final part of the journey as we reach our destination in the next couple of years. It is what our young people, staff and the community deserve."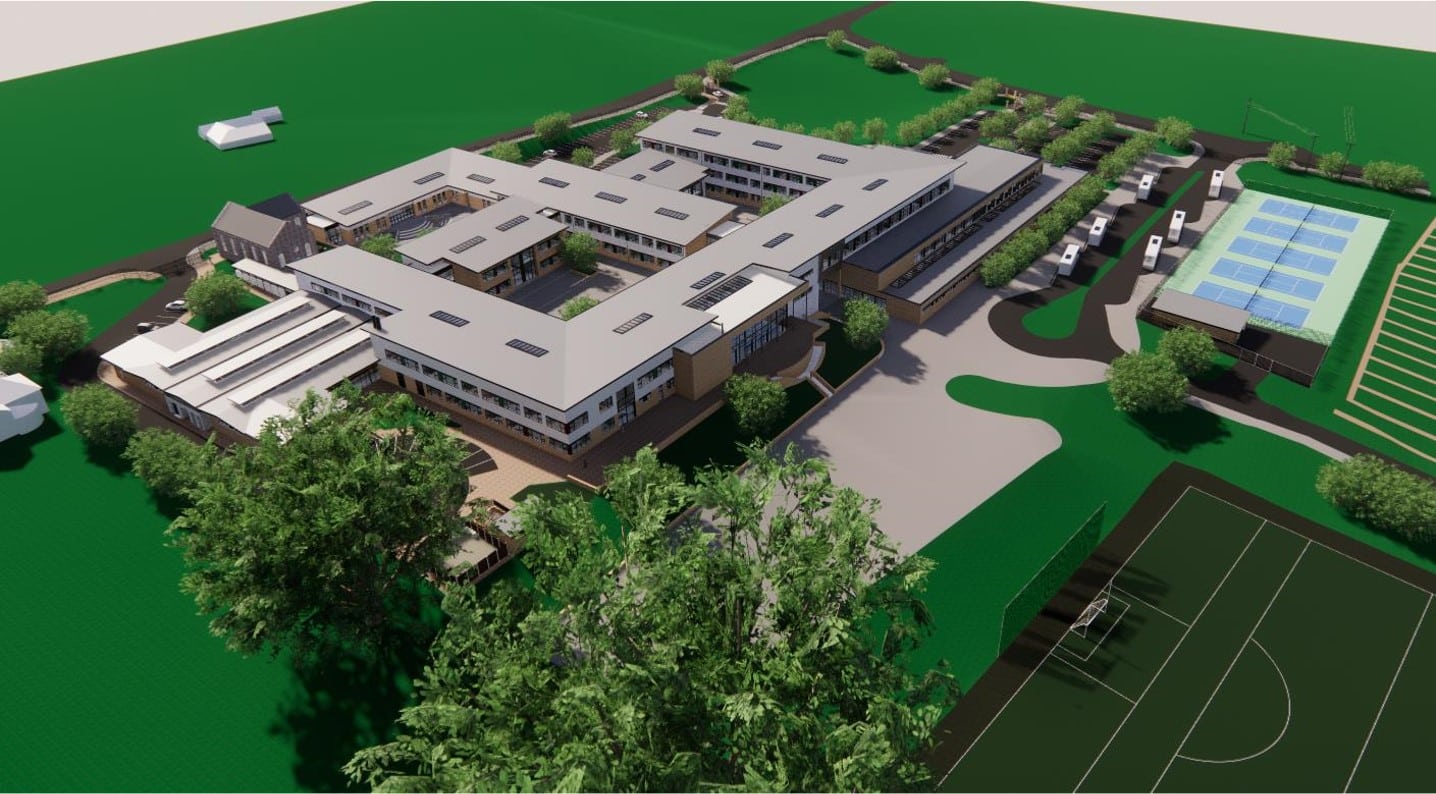 Mrs Fiona Kane, Principal, St Ronan's College, Lurgan, added: "What an absolutely wonderful and special day it is for all of us who work and learn in St Ronan's College. This is such an exceptional occasion for St Ronan's College and our local community! Sincere thanks to every single person who has helped us reach this significant milestone today – we are simply over the moon!
"Thank you to Permanent Secretary, Dr Mark Browne from the Department for Education for signifying the official start of the building of our new single College campus in cutting the first sod of our new school and thank you to Archbishop Eamon Martin for his presence on site today and his kind, generous words to everyone in our school and local community.
"The vision for the use of the new building is for full community use, a hub of learning, activity, creativity, sport and extra-curricular pursuits, interests and hobbies – throughout the day, into the evening and at weekends. We are a school at the heart of our community and community is at the heart of our school.
"The school belongs to our young people, parents, carers and our community and it will be shared with all of them. We continue to rely on the hard work and commitment of the Project Board, our contractors and everyone to help us as a school community reach our final destination for the good of all the children and young people in our care. It will be amazing for the dream to become a reality, a dream that is significantly closer to all of us today."
Sign Up To Our Newsletter