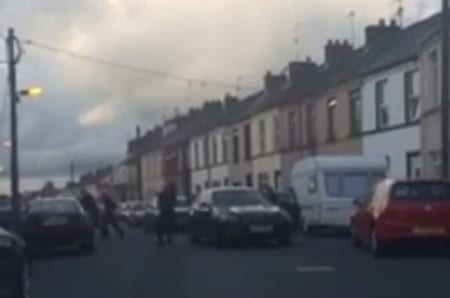 A video showing the moment police swooped on a car in Lurgan is creating a storm on social media this evening.
The clip, taken from a parked vehicle by a user on mobile phone, appears to show one car load of PSNI officers surround a vehicle.
A man is taken from the vehicle and moved to the side of the street against the pavement.
The user who shared the video via Facebook reports seeing six BMWs with police on scene.
He claims the officers were armed. Another police vehicle, with lights flashing, can be seen to pull alongside the original car from which the man was taken.
The clip was taken on a residential street in the Co Armagh town earlier this evening and is being widely shared via social media.
Sign Up To Our Newsletter