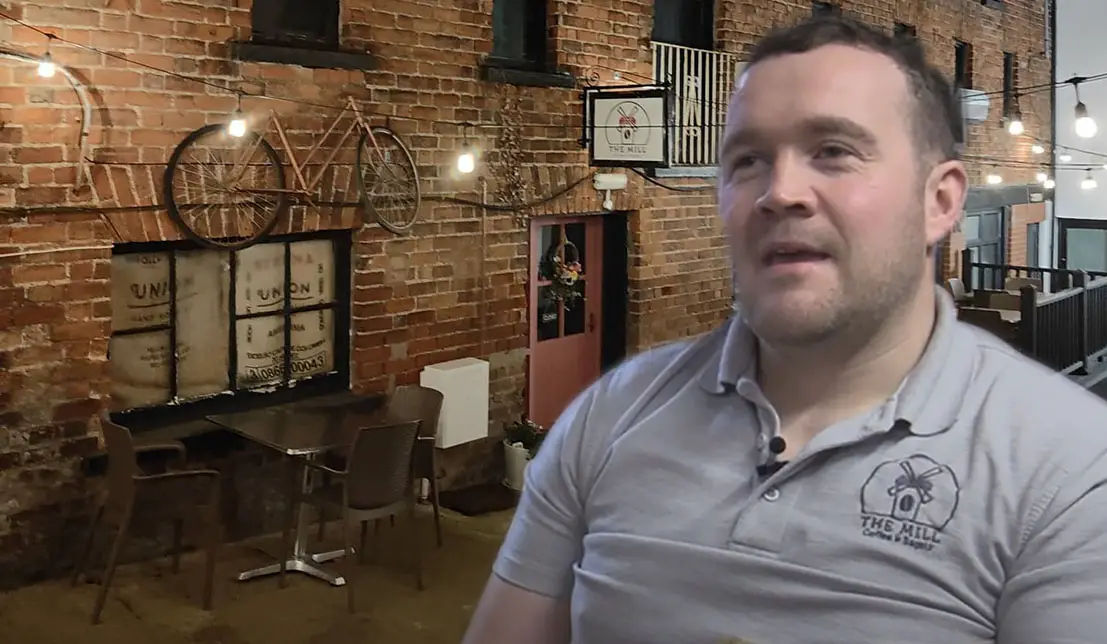 Many people who have walked the Lurgan High Street in the past year may have been lucky enough to stumble open the idyllic little courtyard that is the Mill Café.
The café and bagel bar, owned by local man Ryan McCann, has already proved a popular hit with many, having opened its doors back in December of 2020.
However, it has not all been plain sailing for Ryan and, in truth, if it had not been for the pandemic, the Mill would not have existed.
Speaking to Armagh I, looking back on the creation of the Mill, Ryan described it with one simple word: "Bizarre!"
"My background is in television and journalism," he said. "In March 2020 I was working in Glasgow for an indie company called Firecrest Films developing films for Netflix and Amazon."
Ryan describes this as his "dream job", with it even allowing for him to return to Lurgan at the weekends. However, that was not to last.
"I thought my career was going to continue in television and then all of a sudden on St Patrick's Day I was sent home from Glasgow.
"Covid was getting more serious, I thought I would be back over in Glasgow within the month and everything would blow over and we would be fine."
However, almost two years on, little was Ryan to know that the world would still be dealing with the pandemic.
"I was furloughed like many people until July 2020. Within that time my mum passed away at 57 years of age suddenly at the end of May.
"I had another couple of  weeks left of furlough and then disaster struck. I was getting married in October 2020, I had no job, I just lost my mum and the horizon was very bleak for the television industry."
Ryan contacted all friends and colleagues but the outcome for the industry was not looking bright.
"I had been on the lookout for a new career because of Covid and I just came across this building one day," he explained.
An impulsive person by nature, Ryan did not need much convincing.
"Everyone was telling me, 'don't do it, it's a gamble, it's a risk, it's not the right time and you have no experience'. The evidence not to do this was huge but there was just a wee inkling in my mind that this would work."
So on November 25, 2020, Ryan picked up the keys to the premises and within three weeks was ready to welcome his first customers.
"Everything was really good, really busy but I had it in the back of my mind that I knew we were going into lockdown again… to open in the pandemic was borderline madness but in hindsight no better time to open a cafe."
Whilst other businesses closed up, Ryan stayed open as he was not entitled to furlough staff and, with that, was one of the few places to pick up a coffee for passing trade.
"The courtyard was packed, it allowed me to get the name and brand out. It has been a strange 14 months but I think I am a starting to get a bit of a handle on it."
Sign Up To Our Newsletter