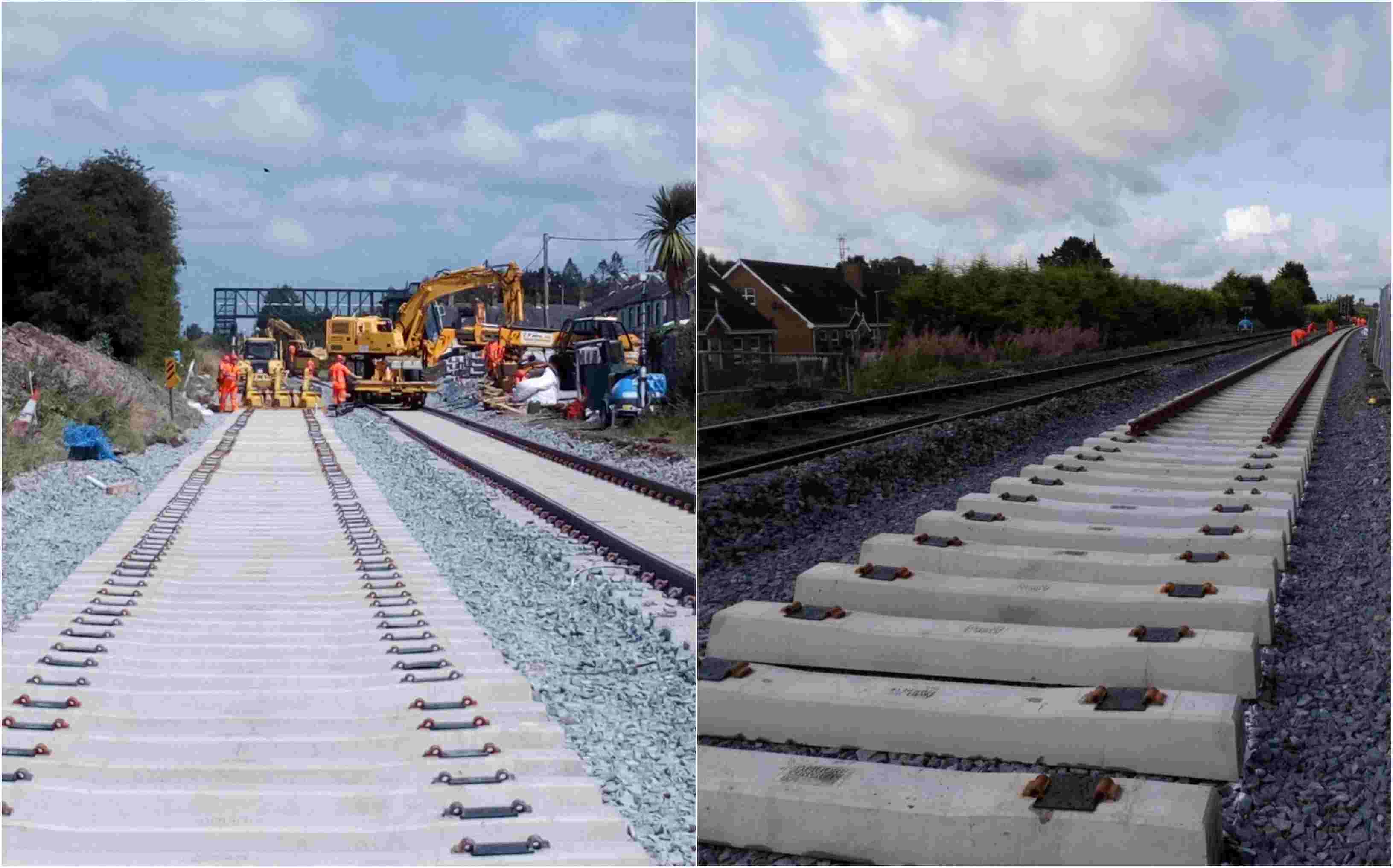 Following the completion of the Lurgan Area Track Renewal (LATR) project earlier this year, some additional limited works will be required in the area during night-time hours as a result of "unforeseen circumstances".
Work will commence in the William Street area of the town, with a full road closure of William Street required from late in the evening of Friday 15th November until early on the morning of Monday 18th November.
A half-road closure of William Street will also be required for three nights during the period Friday 22nd – Monday 25th November; the road will be open during daylight hours during this time. Diversions will be signposted.
Some works are also required between Lake Street and Bell's Row beginning on Tuesday 26th November and continuing for a few nights.
Three trees will be removed and some localised ballast work is required.
Translink, along with our contractor Babcock, has worked hard to minimise the level of night-time works required throughout this project.
These works are vital to bring the project to final completion, and every effort will be made to keep disruption to an absolute minimum.
There will be no planned disruptions to local or cross-border railway services as a result of these works.
Along with our contractor, Translink would like to once again thank the local community for their patience and ongoing support for this major project, which has reduced the level of required maintenance on the line at Lurgan and helps ensure the long-term security of the important southern rail corridor.
We are very pleased to have been able to work with the local community in and around the town in recent times.
Should you have any concerns regarding how the works are being carried out, we would be keen to resolve these with you quickly.
If required, please contact our 24/7 project team at Babcock Control on 020 8629 5060, followed by option 5 and then option 1.
Further information can be found at www.translink.co.uk/latr
Sign Up To Our Newsletter