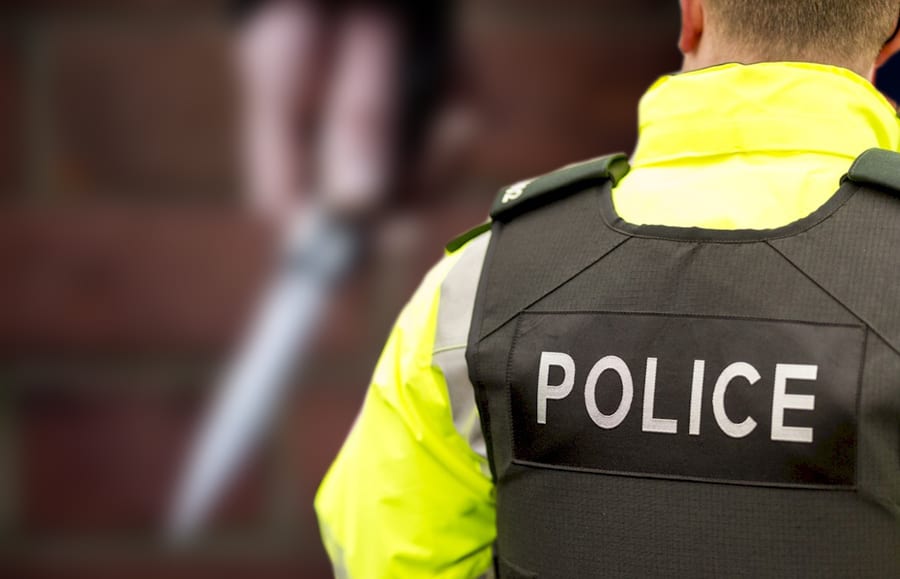 Two men armed with a knife made off with cigarettes and cash from a Co Armagh filling station.
And police are appealing for the public's help to catch those responsible.
This was the second robbery in a matter of days, according to the PSNI in Craigavon.
The incident happened at around 9.15pm on Friday night.
The two men, with faces covered, burst into the premises on Francis Street in Lurgan.
The sole member of staff was threatened with the knife before the robbers helped themselves to the takings from the till and cigarettes.
The PSNI in Craigavon have appealed for help via social media.
"Both males were wearing track suits and are believed to have left the garage forecourt on foot, however may have had a vehicle waiting nearby," they said.
"This was the second robbery in a matter of days, and we are keen to get a hold of those responsible as soon as we can.
"Our local businesses work hard for the community and we need your help to get those who target them off the street and where they belong.
"Do you live in the area? Did you see anything around that time? Were you driving past and do you have dash cam footage? Have you been offered cheap cigarettes since? Have you heard chat of who was responsible?
"Lurgan CID are on the case and need to hear from anyone with any information."
Anyone who can help can call the non-emergency number 101, quoting reference number 1431 of 09/03/18.
Information can also be passed via Crimestoppers anonymously on 0800 555 111.
Sign Up To Our Newsletter