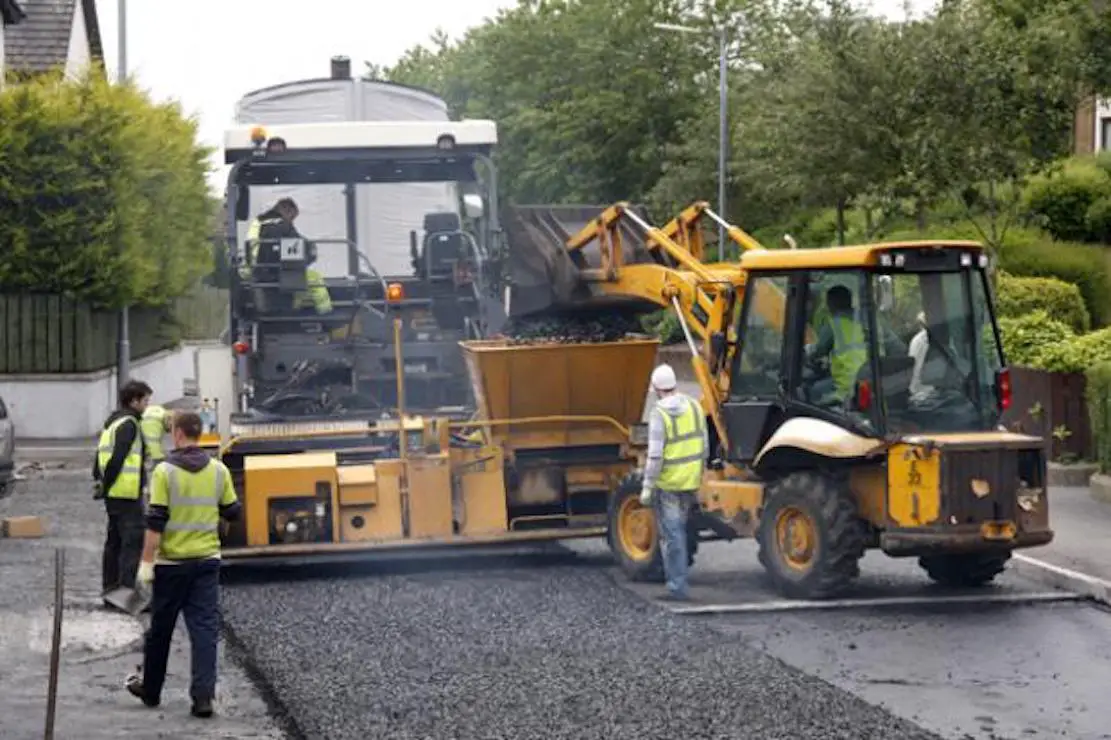 A £310,000 carriageway resurfacing scheme on Main Street and Banbridge Road in Waringstown will begin today (Monday).
The works will involve partial reconstruction and resurfacing of the carriageway on Main Street and Banbridge Road, from Cambrai Heights to Clare Road, a distance of approximately 1km. This will deliver significant improvements to both the structural integrity and surface of the road.
Work is expected to be complete by Saturday, September 8.
A full road closure on Main Street and Banbridge Road, Waringstown will be in place as follows: 8am, Monday August 20 until 6pm Sunday, August 26.
Following this the road will be closed overnight as follows: 7pm – 6am Monday, August 27 until Saturday, September 8.
Traffic will be diverted via Lurgan, Gilford and Lawrencetown using: – A26 Banbridge Road, B3 Gilford Road/Plantation Road, and A50 Banbridge Road. Diversionary routes will be signed and local access for residents will be maintained at all times during the works.
DUP MLA Carla Lockhart welcomed the work.
"Investment in our roads network is essential and not only will this be aesthetically pleasing it will also improve the structural integrity of the road," said Ms Lockhart.
"However, on receiving a number of queries and concerns I have been speaking regularly with the department official on the planned resurfacing regarding schools safety concerns, business access and to get a feel for timescales.
"To give people a better understanding please be assured this is not a simple resurfacing scheme it will involve resurfacing but it is a road strengthening scheme given that the main road through Waringstown has become structurally weak.
"There will be 24/7 closure all of next week and the following two weeks to accommodate the children for school and businesses all work will be done at night from 7pm until early morning.
"There is no doubt there will be disruption but please bear with it and keep in touch if there are specific issues you need addressed.
"Pedestrian access to all businesses will be retained throughout the duration."
Sign Up To Our Newsletter