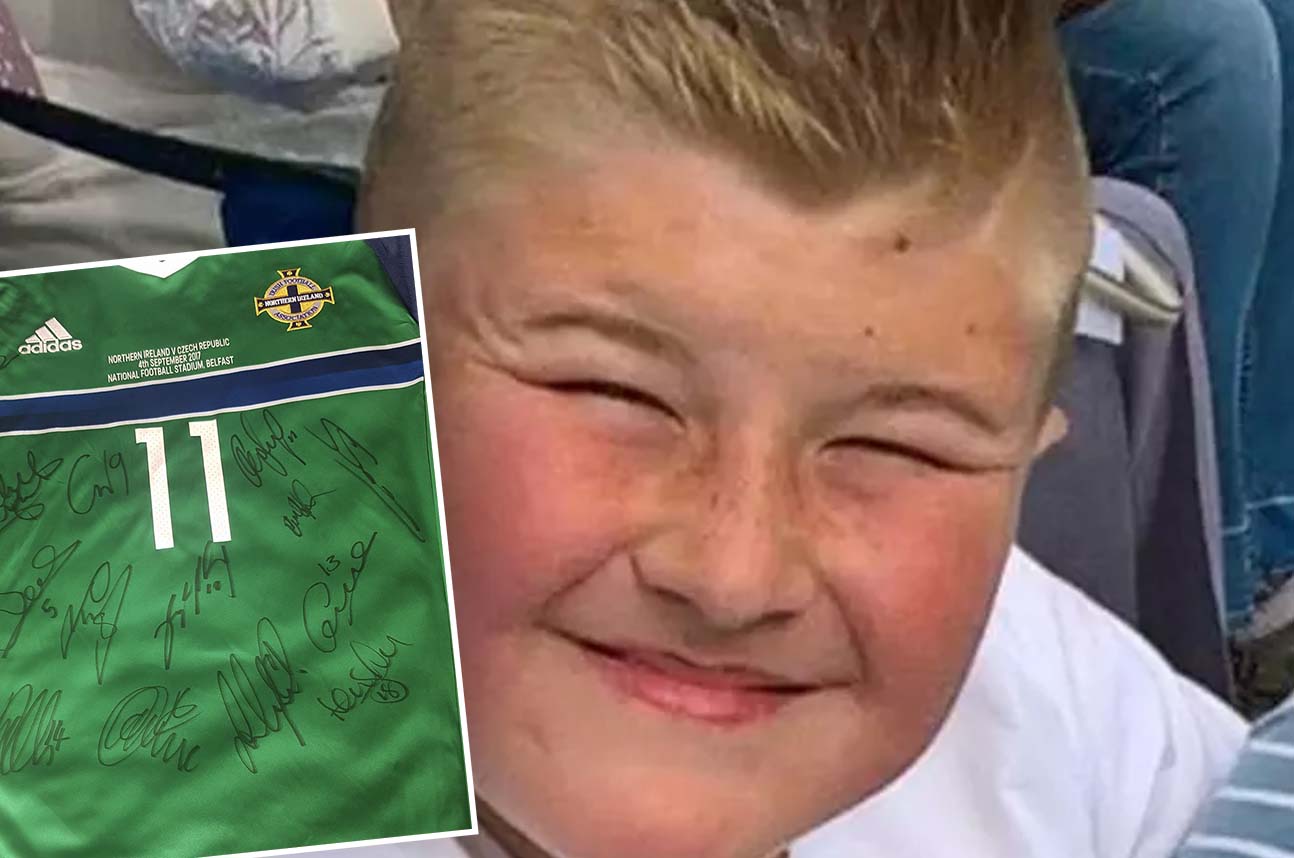 The mum of a 13-year-old boy who suffered a severe fractured skull is holding a fundraiser to say thanks to the hospital that saved her son's life.
Amanda Russell, from Moira, is organising the event in Broomhedge, almost a year after Bradlee's horrible accident.
Along with her family, Amanda is hoping to give a little bit back to the doctors at the Royal Belfast Hospital for Sick Children.
Bradlee suffered a bleed on the brain when he fell off his bike and fractured his skull in October 2016.
He underwent emergency surgery in hospital, which ultimately proved successful.
"He fell off his bike which left him with a fractured skull and a bleed on the brain.
"We are just so thankful to the team of nurses and surgeons that worked with Bradlee that night, and as a token of thanks we are holding a charity night for Helping Hand," said Amanda.
She added: "We will always be so thankful and grateful for what they did for Bradlee.
"The staff were absolutely brilliant; you couldn't have asked for any better. "If it wasn't for them Bradlee wouldn't be here today. We just want to thank the staff for everything they've done."
Bradlee, now 14, is helping to organise the fundraising night and despite making a good recovery, he still attends hospital for ongoing tests.
The charity night, which will feature live music, food, an auction and a raffle, will take place on October 7 in Leslie Memorial Orange Hall, Broomhedge.
Attendees will be asked for a £3 donation at the door, with all proceeds going to Helping Hand to support the vital work of staff at the Royal Belfast Hospital for Sick Children.
Sign Up To Our Newsletter