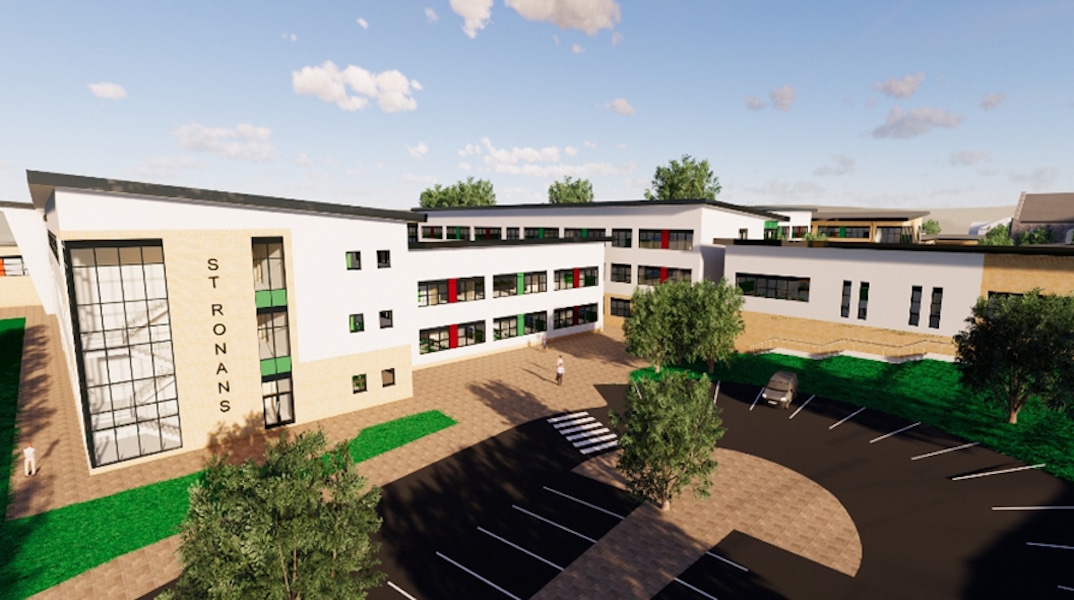 A new £30million school for St Ronan's College in Lurgan is set to be completed by 2024.
The County Armagh school made the announcement this week – just months after plans were thrown into disarray following the collapse of the procurement process.
Having been expected to open in 2023, prospective – and some current – pupils won't have too long to wait.
The College announced that their aim is to have the approved contractor on site before the end of 2022 and the new school campus keys handed over before the end of 2024.
A spokesperson for the College said: "It is important to state that the budget for the new school build is fully secure however we have further exciting plans to enhance the overall school campus.
"We are proud to be an all-ability, non-selective, co-educational Grammar school and we want our pupils to be the best they can be. The enhanced addition of sensory rooms, immersion rooms, the installation of the best IT equipment, the provision of the best sporting facilities, the best classrooms with state of the art equipment and many more initiatives all aim to make the school campus the best it can be for our pupils and the wider community.
"Annual school budgets remain challenging and if we are to achieve our dreams we need to secure additional funds. St Ronan's College Foundation, a registered charity, has been formed and the Foundation aims to secure these much needed additional funds. Our target is £1million pounds and we will be working work hard to connect with all our local community including pupils, past and present, and their extended families as well as businesses and other funding bodies."
Sinn Féin's Liam Mackle commented: "Like many people in Lurgan and beyond I was delighted to hear the news that the brand new St Ronan's campus will be ready by late 2024. After all the delays and difficulties this is fantastic news.
"The new college campus will be a complete game changer for the educational experience of our children and young people.
"This is the type of good news story we have all been waiting for. I would like to commend the Staff Management Team and the Board of Governors of St. Ronan's for their determination to get this over the line."
Sign Up To Our Newsletter