An initiative to raise at least £1 million to enhance the planned new build for St Ronan's College in Lurgan has been launched by the school.
St Ronan's College Foundation, a registered charity formed in 2021,  officially came into being today (Tuesday).
Through its 'Passing the Flame' campaign, it will be inviting parents, past pupils and the wider school community, including businesses, to support the college.
The  non-selective, co-educational school, which was formed in 2015 and  has 1,750 pupils, is the second biggest in Northern Ireland.
At present it is operating across two sites but a new-build school, situated on the former St Michael's site at Cornakinnegar Road, is due to be completed by December 2024.
The new facilities and campus currently represent the biggest, single school project undertaken by the Department of Education, and will cost an estimated £35 million.
Brian Turbitt, who was appointed director of fundraising and development for the foundation last May, said that although the school was very pleased with the funding allocated for the new build, there was "a vision" that would need more funding it it were to be met.
Key areas that the school hopes to finance itself include a centre of excellence for digital learning and a hub of innovation for the teaching and learning of STEM (science, technology, engineering and maths) subjects.
There is also a vision for state-of-the-art sporting facilities as well as an environment where creativity within music, art and design, drama and theatre can flourish.
Said Brian: "We will have an excellent school but if we want a Centre of Excellence for Digital Learning and a Hub of Innovation for the teaching and learning, if we want to enhance the pupils' dining experience, state-of-the-art teaching walls, additional facilities such as an immersion room delivering an enhanced whole school learning experience or a sensory room  for pupils with additional needs, these fall outside the normal specification.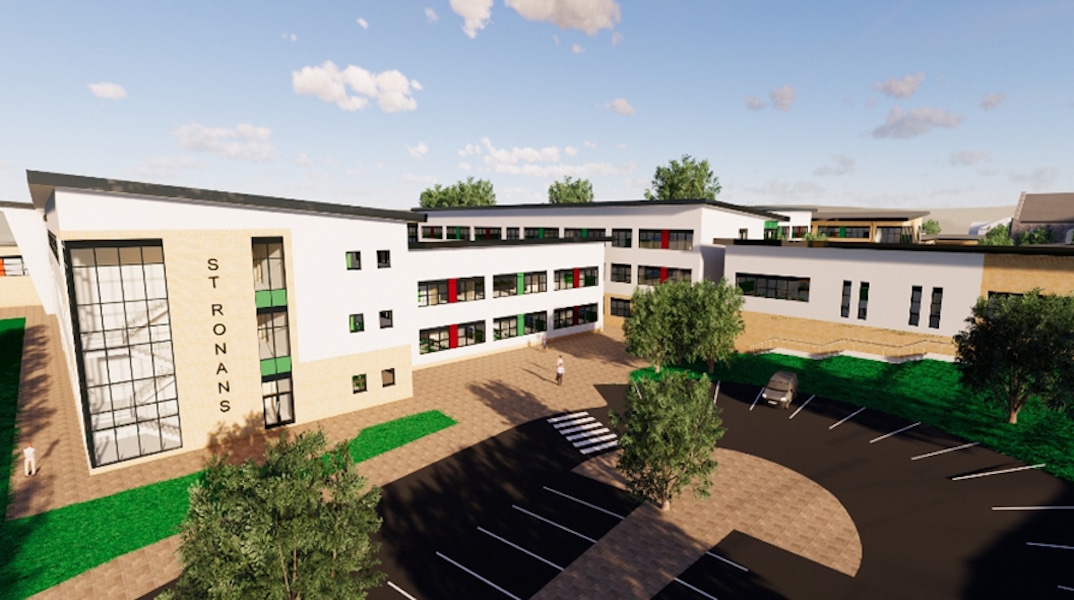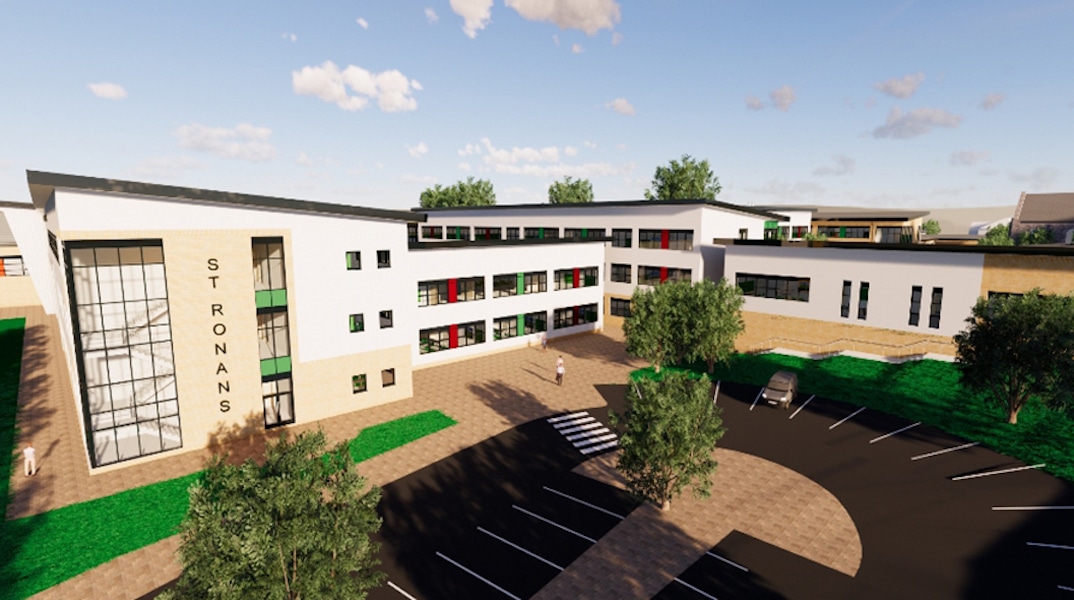 "We are going to be blessed with grass pitches, including a 4G pitch, that we never had before. The school has won a Hogan Cup but did so not having a grass pitch. The players had to go to local clubs to train.
"We want the school to be open as much as possible for the use of cross-community clubs and groups but a six-figure sum is not going to achieve this. It's a seven figure plus sum that we will need."
The foundation has three directors but will be advertising for new members, to ensure the wider community is fully represented.
Added Brian: "We have businesses in our area that are really growing. They are looking for skills and knowledge and people so what we want to do is develop partnerships with them at an early stage. We are an all-ability school  and every  pupil is special, with unique needs, whether they go through the vocational route or onto third level education.
"We are building relationships and pathways for the future but to achieve the goals and ambitions we want, we have to take control of our own destiny.
"As a school, we offer 55 subject options at GCSE level and these include General GCSEs, BTEC and OCN qualifications. At A Level there are 43 subject options and these may be General A Levels or BTEC Single and Double Awards.  Regardless of your career path we believe we can meet the unique needs of each pupil."
Brian, who has a background in the pharmaceutical and consultancy industry and whose four children have all gone through the two-tier system, with the youngest still in St Ronan's, said the new school will make a massive difference to the town.
"People can't wait for it to happen but we need the help of parents, carers, alumni and the wider St Ronan' s College community to bridge those financial gaps," he added.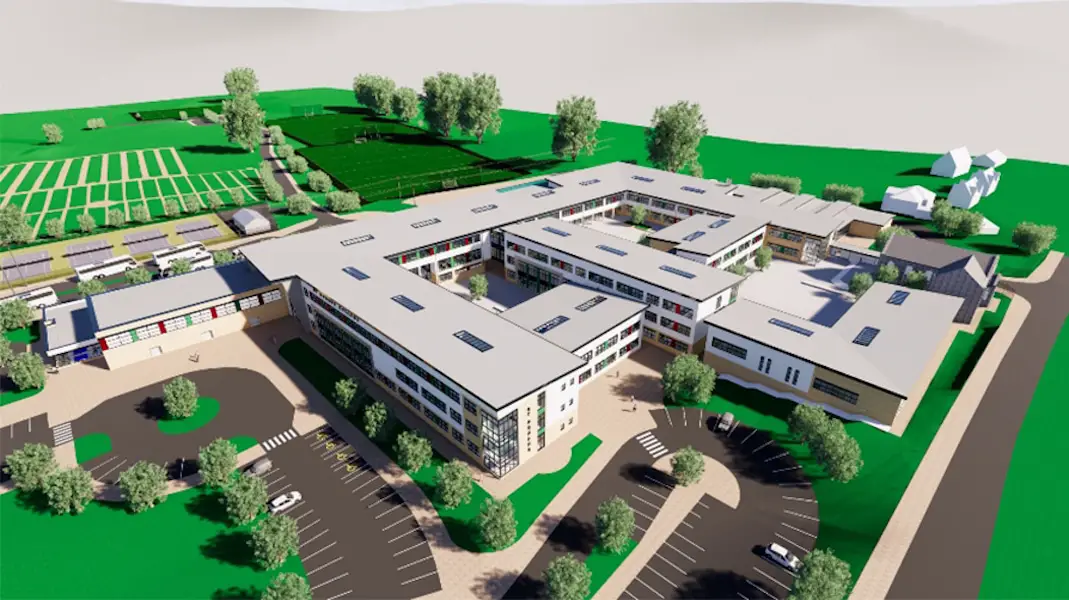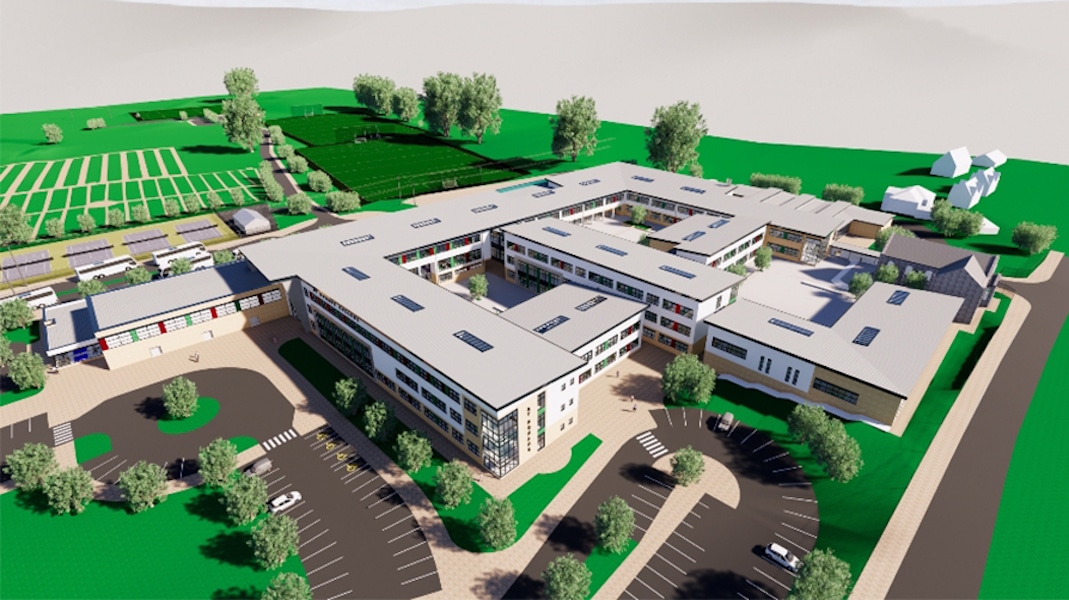 Principal Fiona Kane said the motto, 'pupils at the heart of the school and school at the heart of the community', remains a key focus for the college.
"With the launch of the St Ronan's College Foundation, ambitious plans are being laid down to support the delivery of our dreams."
Anyone wishing to find out more, should email Brian at bturbitt194@c2kni.net
Sign Up To Our Newsletter