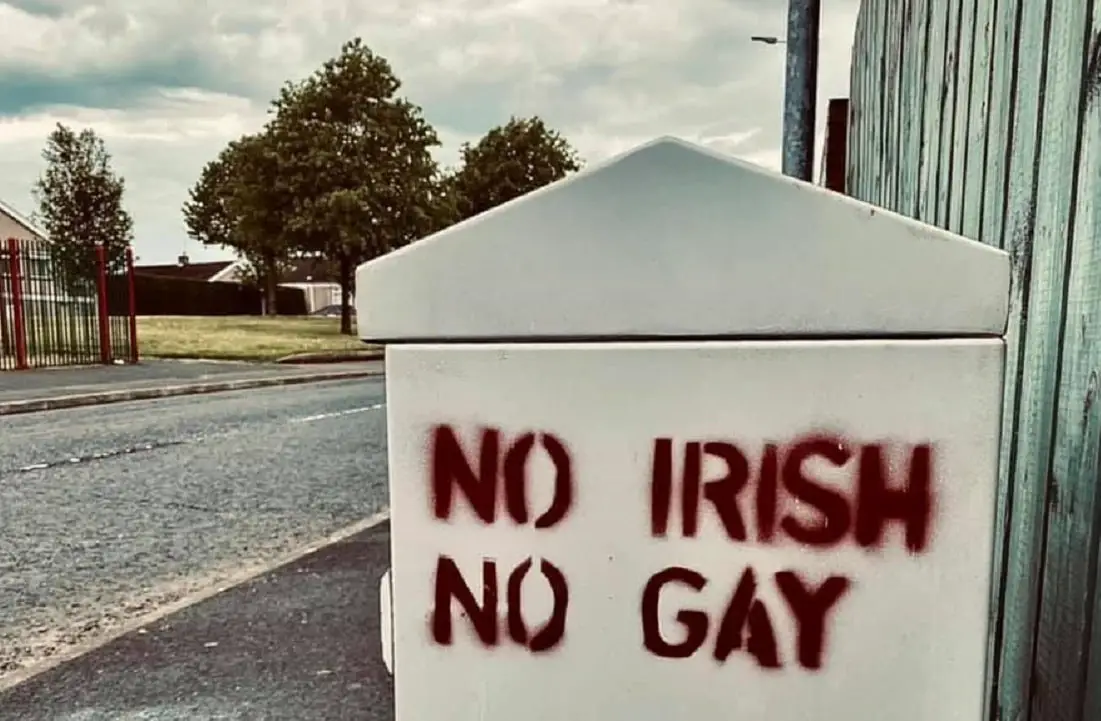 "Reprehensible" homophobic and anti-Irish graffiti has been spotted daubed on the side of an electrical box on a Lurgan street.
The words 'No Irish No Gay' were stencilled on the surfaces by, what what one local councillor described as, "spray-can warriors" on Pollock Drive in the Mourneview area the town.
This comes after homophobic graffiti appeared on an abandoned house in full view of those attending Lurgan Hospital last month.
SDLP Councillor Ciaran Toman condemned the actions of those responsible for the most recent vandalism saying that these were not the views of the majority of the local population.
He stated: "It is reprehensible in this day and age that someone would go out of their way and erect such a sign..This racist and homophobic action is a direct consequence of the failure of political leadership.
"These views are not representative of the majority people of Lurgan nor of the people in Northern Ireland and they will not be tolerated."
Councillor Toman declared: "Spray-can warriors will not hold back the progression of LGBT+ rights here in the North."
View all the latest Lurgan news here.
You can join our Lurgan News Facebook group here.
Sign Up To Our Newsletter