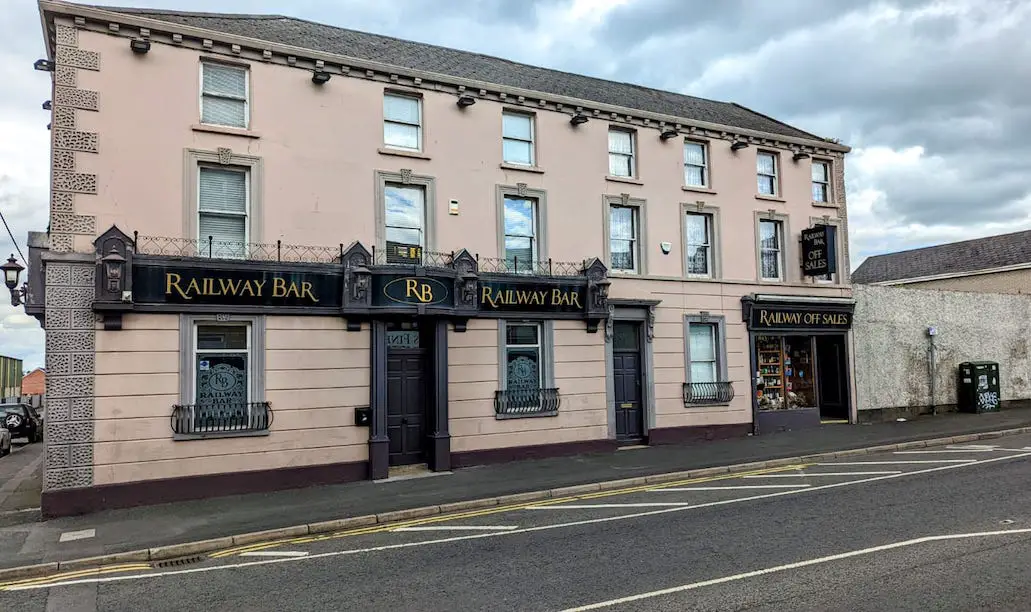 Allow us to transport you back to the year 1841. The Ulster railway has arrived in Lurgan and with it brings the introduction of a number of boarding houses and small hotels in the William Street area to provide a place of rest to pit-stoppers and passers-by.
Patronage also came in the form of construction workers who flocked to the area in search of work.
This was a boom time for Lurgan; factories were being built, housing for those employed in the factories were being built and as a market town the hospitality trade could barely cope.
Builders came from everywhere, they all required accommodation and every street in the town had rooms to let.
The Railway Hotel, now known as The Railway Bar, built in and around 1850-60, was one such establishment hoping to capitalise on this surge in sleepers.
Its name, no doubt the envy of other hotel owners in the area, owning to its convenience only a few hundred yards from the train station itself, had an Edward Murray at the helm as proprietor during its emerging years.
Despite changing hands several times between 1860 and 1890, the hotel remained a bustling hub for weary travellers and in 1898, it took on the grand title The Great Northern Railway Hotel under the ownership of Edward Berwick.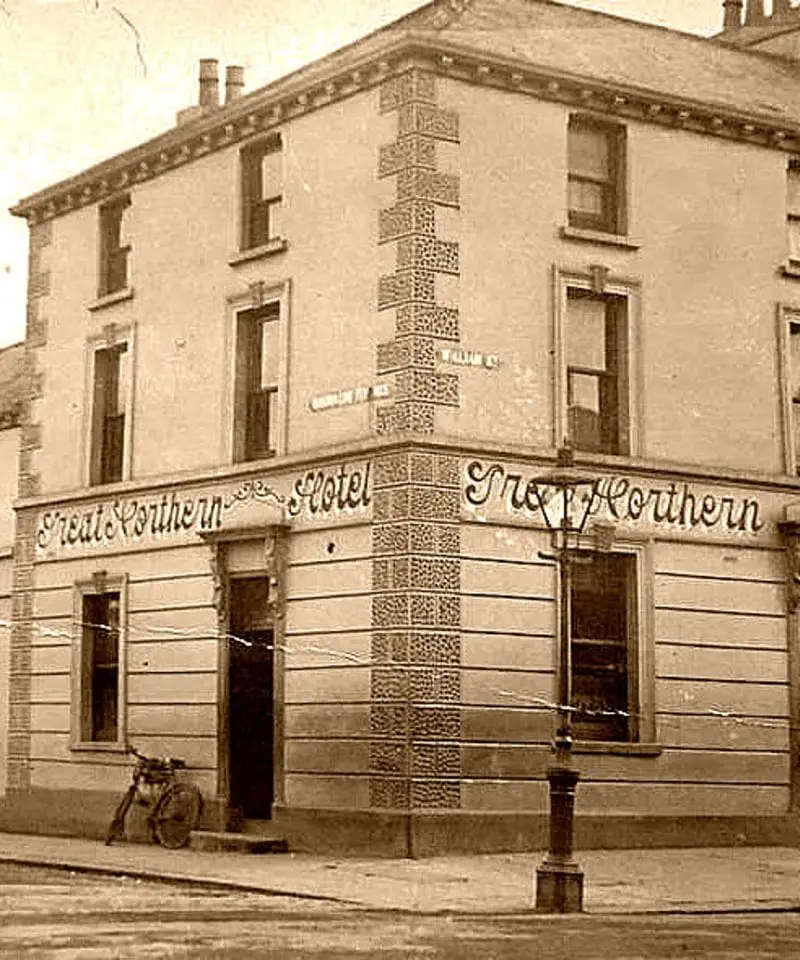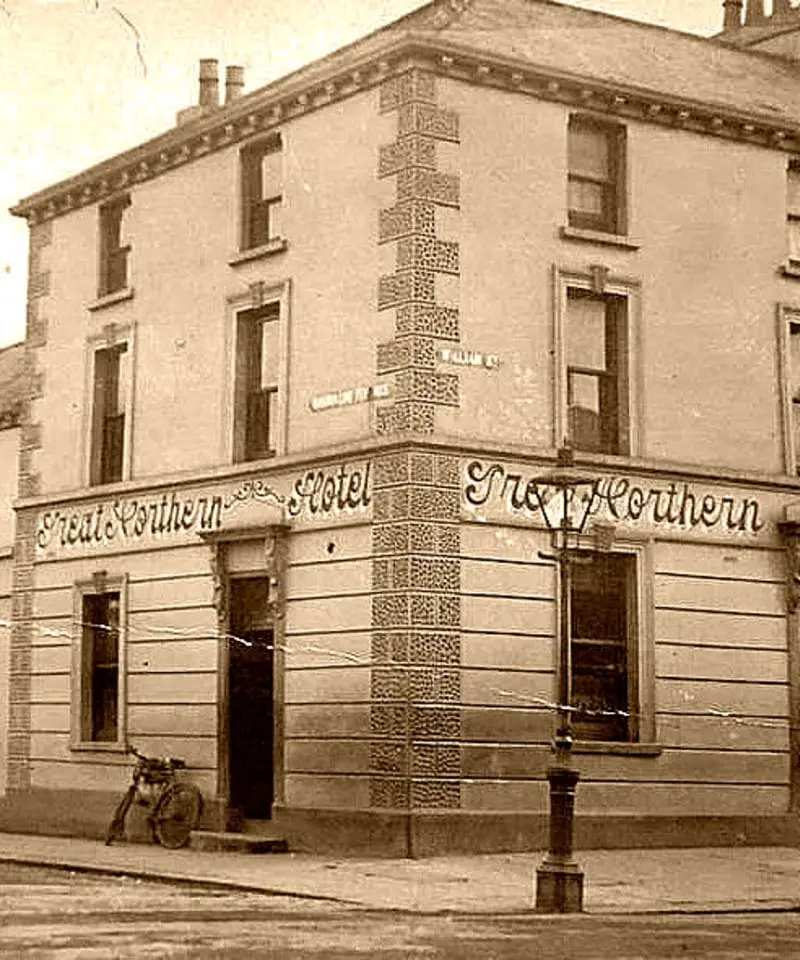 The Great Northern Railway Hotel remained as such until Mr. Berwick's passing, whereby, it was taken over by Mrs. Berwick who in 1959, according to Lurgan Ancestry Directory, instructed a change of purpose and renamed the premises as Berwick's Bar.
Fast forward some 63 years, the premises retains a remnant of its original title but the purpose; that of Mrs. Berwick's design.
Recently renovated to a very high standard, the interior provides a stylish and comfortable environment that is not only tasteful and modern, but also pays tribute to the business' storied past. The current owners who have held the reins for the past 20 years, now seek a new and enthusiastic owner to breathe life into this old building and help build upon its existing heritage.
An off sales is connected internally and externally there are two well appointed smoking areas and off road parking. Hugh storage areas are yet undeveloped and two floors of an un-occupied part of the building present possibilities for expansion, if larger living accommodation is desired or development into B & B or hotel taking the bar back to it's original purpose as a hotel.
The current owners are prepared to provide training and handover to the new owner to make certain the excellent name and trade of the business continues.
To find out more about this opportunity, click here.
Sign Up To Our Newsletter