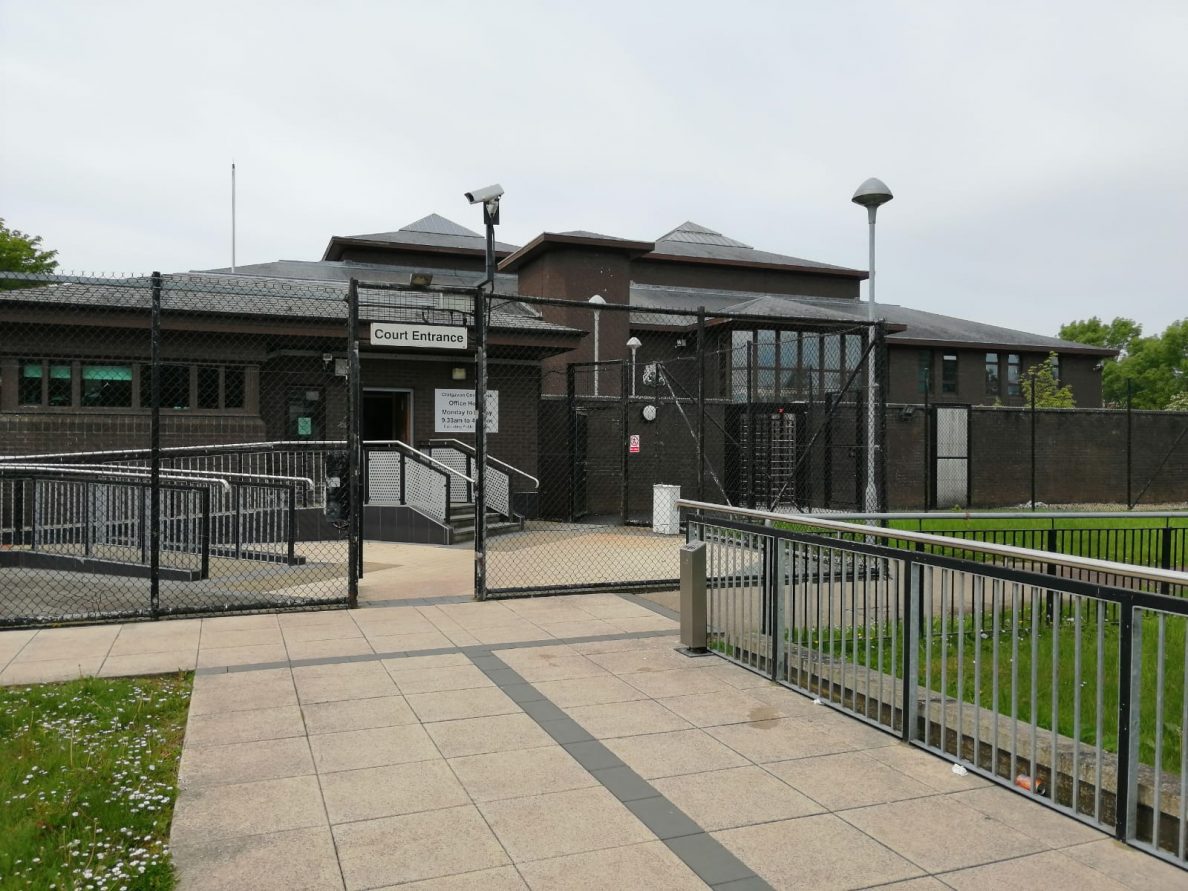 A Lurgan man who dislocated a police officer's thumb during a struggle over limb-restraints has been sentenced to six months in custody.
Sean McDowell, 31, of Ailsbury Park, appeared before Craigavon Magistrates' Court, via video-link from Maghaberry, charged with assault occasioning actual bodily harm.
When asked did he wish for the case to go to trial, or be dealt with by the Magistrates' Court, he replied "this court." McDowell also entered a plea of guilty for the offence.
The court heard that the defendant had been handcuffed and limb-restrained – during time in custody for other matters – when he attempted to take the limb restraints off with his teeth.
A police officer tried to stop the defendant doing this, at which point the defendant "lunged towards the officer, attempting to bite him, narrowly missing his left hand."
The officer attempted to push the defendant away but he resisted and "pushed his body weight" against the officer causing his thumb to dislocate.
The officer attended A&E, where X-rays showed that his right thumb had been dislocated. Other injuries included a fractured thumb and a sprained wrist. As a result of the injuries the officer was off work for two months.
The defendant's defence solicitor said: "He's a man who had this offence alongside two other offences of wasting police time. He was dealt with in Lisburn for those offences…. and he received nine months custody."
He added that his client has a "bad record" but in spite of this had entered a guilty plea at an early opportunity.
"He's a man who clearly had a very tumultuous time in his life, and while he was in custody, clearly a very distressing situation for him. But, it has to be accepted it was also distressing for the officer."
He further noted that his client has a "plethora of mental health difficulties and alcohol problems."
Presiding over the case, District Judge Bernie Kelly commented that this was a "serious charge."
Further, Judge Kelly added: "Taking into consideration your plea of guilty, you do have a pretty poor record, particularly for offences of assault against police."
For the charge of assault occasioning ABH, a sentence of six months in custody was imposed.
Sign Up To Our Newsletter