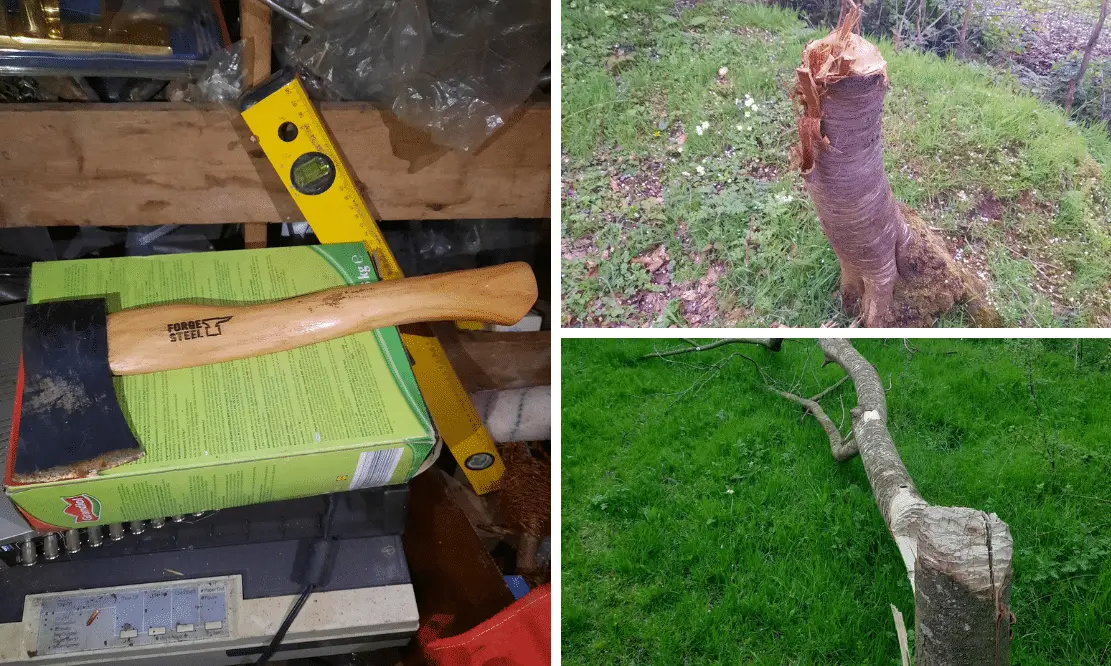 A vandalism spree which has plagued Waringstown for months shows little sign of abating after 10 mature trees were chopped down in the village.
The community policing team have urged the Waringstown community to come together in a bid to put an end to the senseless criminality.
The recent trend of incidents have included thousands of pounds worth of damage within the grounds of Waringstown Primary School and damage to the model cottage, which has only recently been restored.
Related: Waringstown residents' frustration as recently restored cottage vandalised
A police spokesperson said: "Today we dealt with an incident in which 10 mature trees were needlessly chopped down within the grounds of Waringstown House as well as damage to fencing. A hatchet was recovered nearby.
"These incidents are not only illegal, but they also have a negative impact on our community and the people who call it home.
"For example, money that is required to repair the damage to the primary school would be much better spent on projects for the local children who attend the school.
"We urge parents to speak to their children and know where they are, particularly during the evenings and weekends when many of these incidents have occurred. For the avoidance of doubt, the grounds of Waringstown Primary School and Waringstown House are private property.
"If your child is telling you that they are only going to the school to play football, they are probably not telling you that they are having to climb a three-meter fence to get onto the pitch.
"Let's work together to put an end to this destructive behaviour. Banbridge Neighbourhood Policing Team have been increasing their patrols in the area and we would encourage local residents to report any suspicious behaviour via 101 or online https://crowd.in/eGAPHU
Sign Up To Our Newsletter