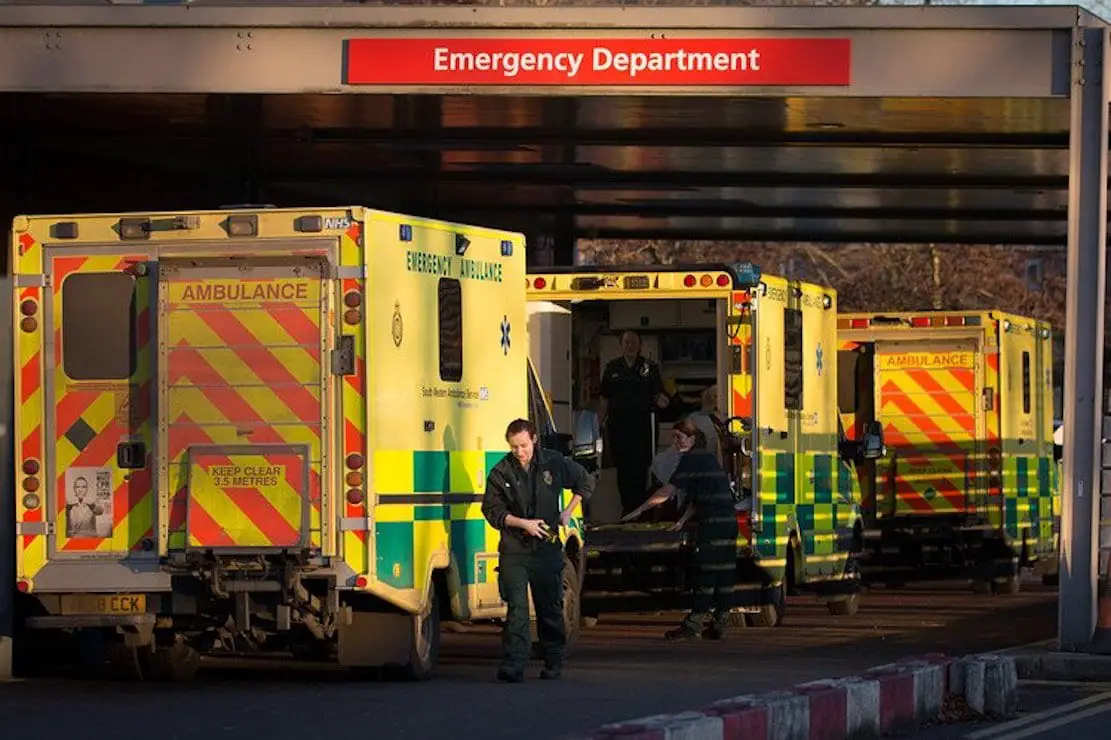 A Lurgan man who assaulted police and headbutted an ambulance window causing it to smash has been sentenced to seven months in prison.
Jamie Geddis, of Grattan Street, appeared via video-link from Maghaberry before Craigavon Magistrates' Court.
The 32-year old was charged with common assault, disorderly behaviour, two counts of criminal damage, assault on police and threats to damage property.
Prosecution outlined that on August 2 of this year, police received a report that a male was trying to attack people in the Pinebank area of Craigavon.
He had been restrained on the ground by members of the public and when police arrived, handcuffs and limb restraints were applied. The defendant was "visibly under the influence" and "continued to shout" while being restrained.
Police spoke with a reporting person who said that he had been working on his van when the intoxicated defendant approached him looking for a fight.
The Court heard that the defendant was reportedly "acting aggressively before throwing several punches at his head which connected, causing swelling."
The injured party is then reported to have restrained the defendant until police arrived.
Whilst being restrained, the defendant spat at an officer, which connected with his forearm, and threatened to burn the injured party's house down.
He was subsequently arrested and taken to Craigavon Area Hospital, before which he spat repeatedly in the police van.
At the hospital, the defendant headbutted a window of an ambulance causing the pane of glass to smash. He was then arrested on suspicion of criminal damage.
He made admissions to the offences at interview.
Conor Lunny BL, defending, stated that the defended wished to "apologise to all involved, specifically the police officers who were subject to that completely atrocious behaviour."
He added that his client has a "longstanding addiction problem" and that he had chosen to self-harm at the hospital.
District Judge Bernie Kelly, presiding, asked: "Have we got a surfeit of ambulances in this country?
"He damages one and takes it off the road for somebody who is taking a heart attack, a stroke, somebody who's been in a road traffic accident, that's one less ambulance on the road."
Defence added that Geddis had entered a guilty plea to all offences and that he did not intend to spit on the police officer. he was merely attempting to clear blood from his mouth.
"He's getting on quite well in prison", he added, telling the court that the defendant has "sobered up" and "cleaned up". having been on remand for seven and a half weeks.
Judge Kelly, taking into account his plea, but also noting that the defendant was on a suspended sentence for "almost identical charges, sentenced Geddis to three months custody for the common assault, assault on police and the disorderly behaviour.
For the criminal damage and threats to damage property charges, a further six months was imposed, with these periods of custody to run concurrently.
Judge Kelly also invoked the suspended sentence, adding an extra month in respect of each charges.
This month was to run consecutively with the six months imposed, leaving a total of seven months in custody.
Sign Up To Our Newsletter