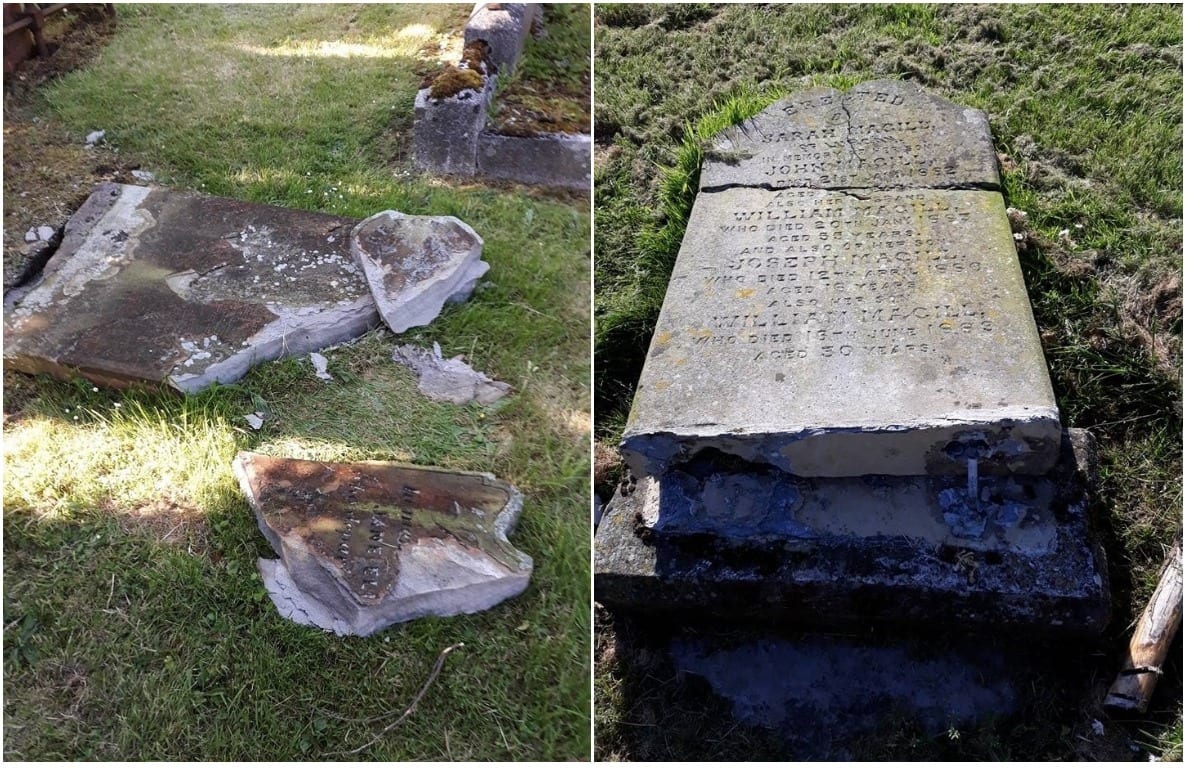 Security cameras should be placed in graveyard in bid to combat anti-social behaviour, according to one local MLA.
DUP's Carla Lockhart said that despite Council erecting fencing at Shankill Graveyard in Lurgan, the option of CCTV should also be explored.
Ms Lockhart was speaking after attending a meeting alongside the PSNI, ABC Council officials, local historians, political representatives and other interested parties.
The meeting held in Brownlow House, was hosted by The Friends of Shankill Graveyard and focused on the curbing the destruction of headstones and other damage in the vicinity.
This is one of the most historic graveyards in Lurgan and as well as being a place of reflection holds a lot of history for the town.
"I fully support this campaign by the group highlighting the need for a collaborative approach," said Ms Lockhart.
Adding: "The graveyard is an important place in the history of Lurgan and should be protected.
"Many families visiting the burial site of their relatives have found that this special place to them has been vandalised and find it very upsetting.
"I have and will continue to assist this passionate group of people.
"I am pleased that Council have decided to erect fencing so that the graveyard can be secured at night.
"I believe security cameras should be placed within the area and have asked for further exploration of this possibility.
"Restoration of the headstones remains a priority and I am pleased that there is broad commitment to this end goal. Congratulations to the committee on hosting such an informative evening."
Sign Up To Our Newsletter