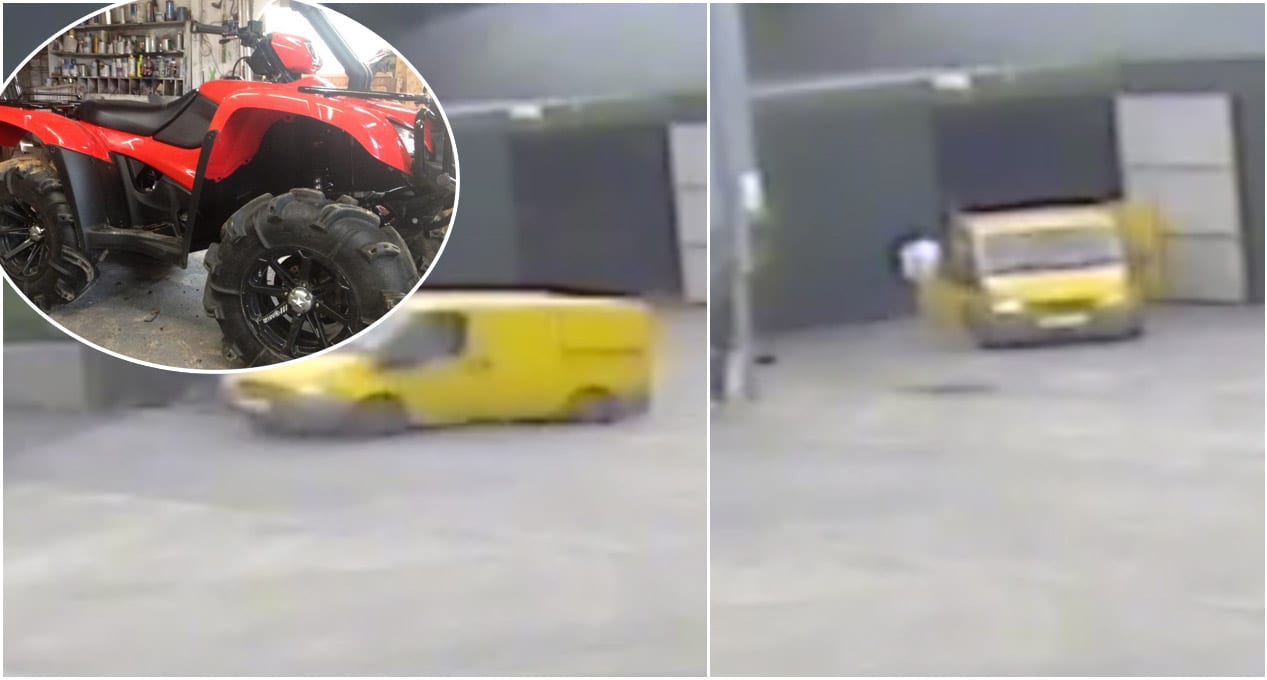 Three men in a yellow van stole a quad bike from a farm yard in county Antrim on Thursday afternoon.
The same van, with an English registration plate, is understood to have been spotted in Lurgan on the same day.
The theft coincides – but cannot be linked at this stage – to the theft of a red Honda quad from the Richhill area overnight on Thursday.
The quad stolen from Jackson's farm in Ballynure, county Antrim was also a Red Honda 500.
"Three men in a yellow transit van pulled up into the yard and took quad as I was out the back washing," explained an employee at the farm.
"Apparently the same van was spotted in Lurgan on Wednesday."
CCTV images show the van pull up with three men getting out and making off with the quad.
If you have any information, please contact police on the non-emergency number 101.
Sign Up To Our Newsletter