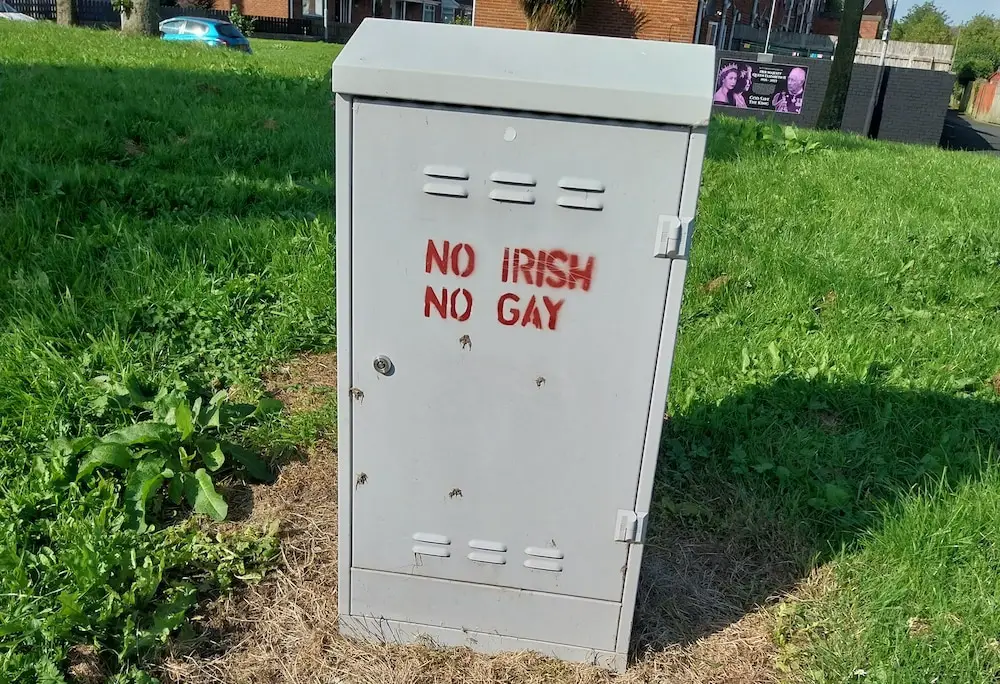 Homophobic and anti-Irish graffiti has once again appeared in Lurgan.
The stencilled 'No Irish, No Gay' graffiti has been spray painted at locations in the Mourneview area of the town.
Alliance councillor for Lurgan, Peter Lavery, says the slogan is not representative of the views of local residents.
The Mourneview area also suffered at the hands of "spray can warriors" back in 2021.
Speaking on this latest incident, Councillor Lavery, said: "Lurgan is an inclusive, welcoming town that is looking to the future. Those spray painting these homophobic and anti-Irish statements do not represent the vast majority of people here, and I condemn them and their actions entirely.
"We can have no tolerance for such views in our society. All of us must unite and face down homophobia and sectarianism as well as those who promote it. It is particularly concerning that some of this offensive graffiti has been painted beside a busy walking route in the vicinity of a local primary school.
"I have asked for the graffiti to be removed and I urge anyone with information on this incident to contact police with it immediately."
Sign Up To Our Newsletter