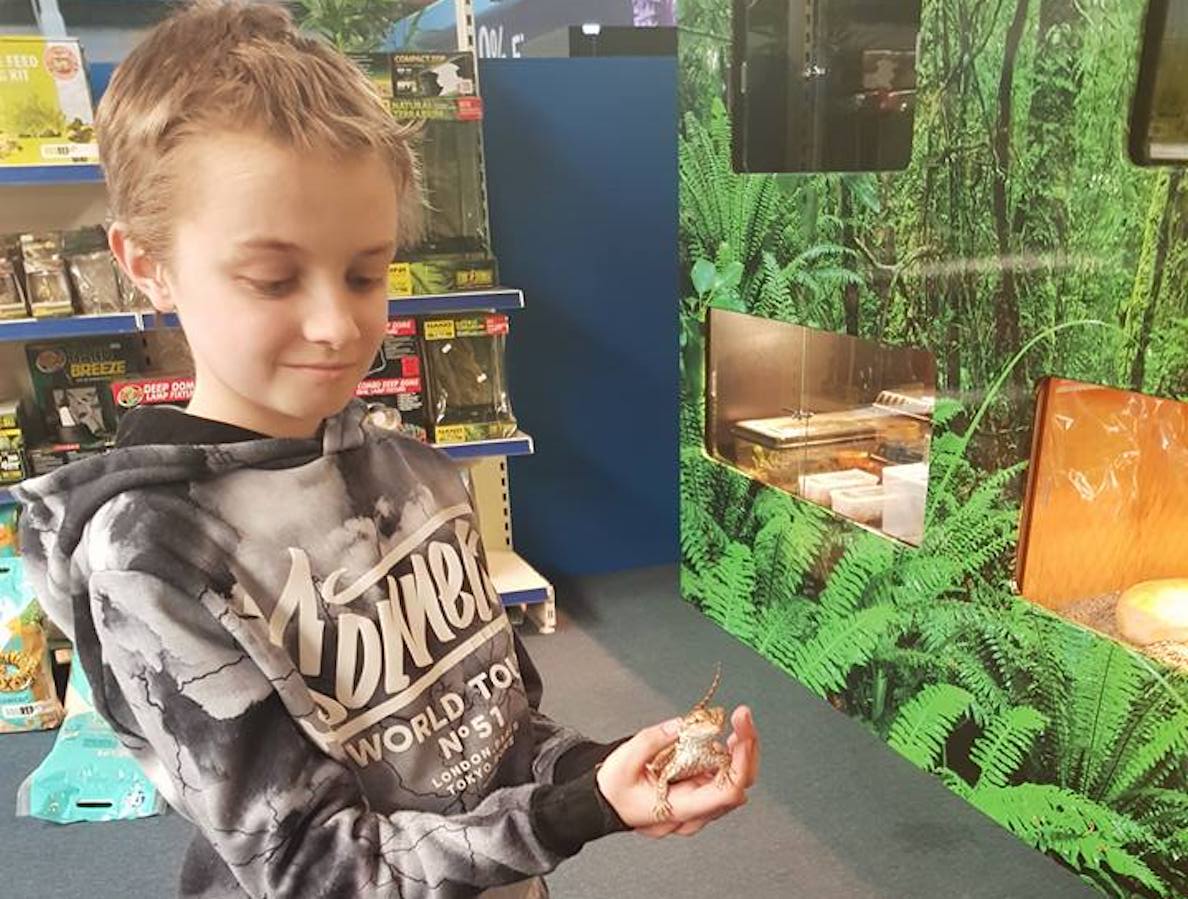 Police have urged the thief who stole a charity box in the name of a young teenager who died just last week to hand himself in "quickly and quietly".
The brazen crook was caught on CCTV smashing the windows of Poyraz kebab shop in Dromore shortly before 3.30am this morning (Wednesday).
He lifted the tip jar as well as a charity box belonging to the Cure4Cam appeal.
Thirteen-year-old Cameron Truesdale, from Waringstown, died last Wednesday and was laid to rest just days ago after a long, brave battle against a rare brain tumour.
A PSNI spokesperson has urged the man responsible to hand himself into police for his own protection as a community has been left repulsed and angered by the theft.
"No burglary is ever acceptable, but what we now know was taken makes this particularly sickening," a PSNI Craigavon spokesperson said.
"This morning brought further information that alongside the tip jar, the charity box was also stolen. The imagery there speaks for itself.
"A business serving the community and helping the community losing both the money they raised, and tips the appreciative public gave them. It is a particularly personal attack and loss."
Crime Scene Investigators managed to collect blood swaps the perpetrator left behind in his hast and crude attempts to break into the shop.
The PSNI added: "This isn't appeal just for info- we're fairly confident that most people in the area will have seen the footage circulating and that if you know him, you'll be in touch.
"This is an appeal to the person responsible. You have made a grave mistake here. Whatever it is you desperately need money for, there is help out there for you, help which we can sign post you towards.
"What we cannot do is protect someone we don't know from community anger. There is no doubt that someone will recognise you. A wise choice would be to quickly and quietly bring yourself to Lurgan or Banbridge station and hand yourself in.
"There is understandable anger out there. What those close to Cameron and the family will be feeling now will be off the scale, and no one can blame them for that.
"We urge restraint and calm at this time. No violence can in any way pay tribute to such a brave and happy young lad."
If anyone has any information, pass it to police straight away, or call 101. The reference number is 122 of today, 12/09/18.
Sign Up To Our Newsletter