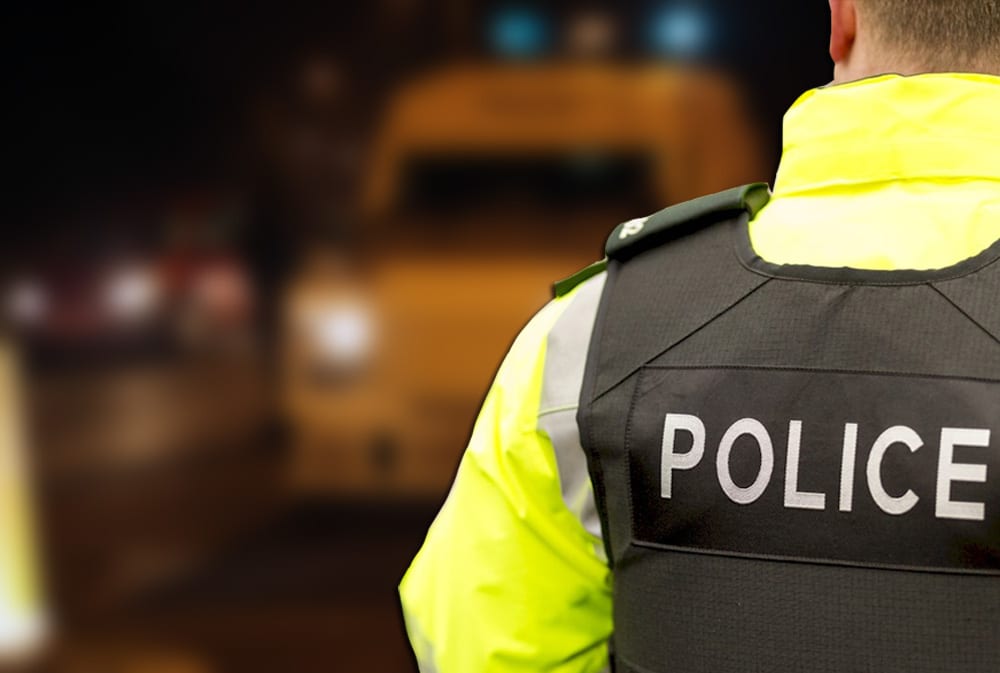 A man sustained a head injury and received hospital treatment after a brawl, during which police had to use batons.
It happened in Lurgan during the early hours of Monday morning.
The incident has been notified to the Police Ombudsman and the PSNI has said it would make available footage from officers' body worn cameras.
Police said they had responded to reports of a "large ongoing fight outside and a disturbance inside a bar" on William Street in the town.
Phone footage of the incident has been circulated on social media.
Police have said it shows "a large crowd was present and, whilst breaking up the large brawl, three males were arrested".
A PSNI spokesperson said: "This involved a large aggressive crowd, batons were used by our officers and a male received a head injury. The male is now conscious and communicative, receiving hospital treatment.
"We took the step of notifying the Ombudsman ourselves and a full investigation from their end will begin upon receipt of a complaint.
"Whilst incidents such as these often receive a surge of online attention and side line commentary, it is important to remember that speculation and short clips of the aftermath of an incident do not show anywhere near the full picture.
"Our own body worn camera footage from several officers of the whole incident is available for the Ombudsman to view, and we would urge anyone with footage of their own, or who witnessed the whole incident, to contact us on 101. The reference number is 8 of 04/06/18.
"This will assist both any Ombudsman investigation that may take place, as well as our own to ascertain if other suspects remain unaccounted for."
Sinn Féin MLA John O'Dowd has welcomed the Police Ombudsman's Office investigation.
"There is significant concern amongst the community regarding this incident.
"At this stage a number of witness statements have been recorded and I would call on anyone who witnessed the incident, including those who have video footage, to bring this forward to the ombudsman's offices as a matter of urgency.
"It is vitally important that the ombudsman's office sees all evidence, carries out a thorough investigation and delivers the truth behind the events which led to this young man's terrible injuries.
"If officers did strike this young man they should be suspended from duty until all facts are known."
Sign Up To Our Newsletter