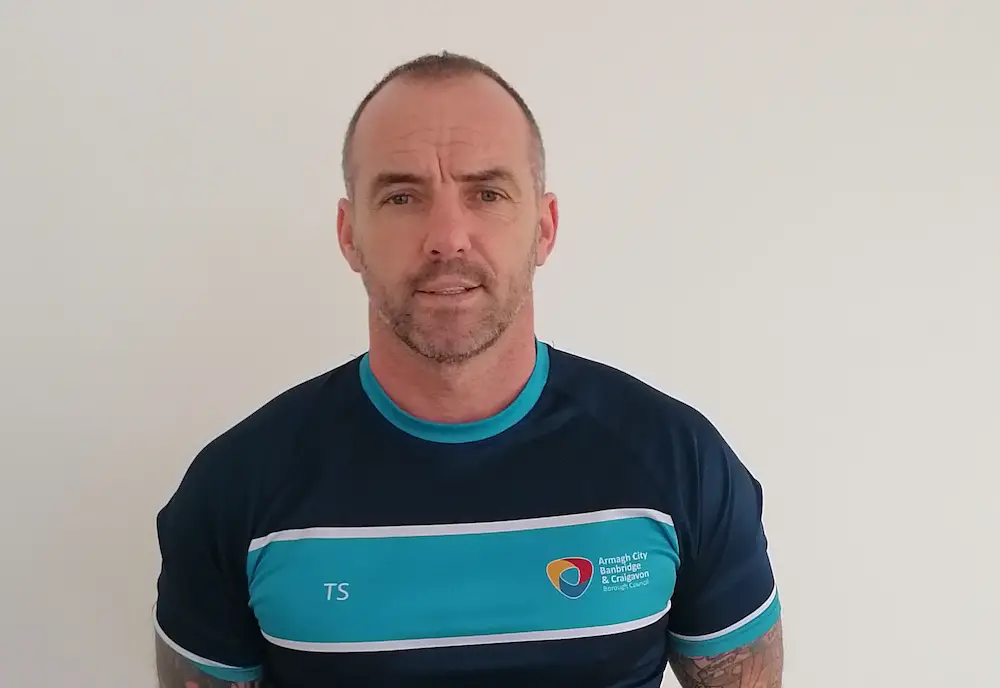 If you're from the Lurgan area, this week's podcast guest will need little introduction.
As Tommy Stevenson comes down the stairs to meet me at South Lake Leisure Centre in Craigavon, he's greeted by numerous passers-by and stopped for a chat by a few more.
They already know his order is a cappuccino when I go to grab us a coffee before we sit down to talk.
And as we try to find somewhere relatively quiet in the newly-built state-of-the-art facility, where Tommy takes his clients through their paces, the familiar banter continues.
It goes without saying then that Tommy is a popular character, but it's taken many years of dedication to earn the respect he has in his community.
Tommy has spent all of his adult life in the fitness industry in one way or another. As an instructor in various Armagh gyms, he now teaches in the South Lake Leisure Centre where his two daughters are regular visitors – as is his wife who runs marathons for fun.
He played football for St Paul's and has been part of the management team in Down club Ballyholland for a number of years, but Tommy still finds the time to compete in ironman triathlons and is constantly looking for new challenges.
So much so that he signed up for RTE's Special Forces Ultimate Hell Week in 2019. Tommy was on the reserve list and was called up as competitor number 24 – his name throughout the gruelling physical and mental endurance test.
As well as all of that, Tommy found the time to take up part-time ambulance driving at the start of the pandemic and volunteer in the community, organising and delivering food parcels.
Tommy learned from the school of hard knocks and today he speaks to Armagh I about his upbringing by his late father who inspired him to be the best at what he does, his love of football, Hell Week, as one of the hardest yet rewarding challenges he has ever taken on, and why fitness is for everyone at every age.
For all of this and more, listen below or subscribe and download here: Apple Podcasts – Google Podcasts – Spotify.
Title music: NEW HORIZONS – Lesion X
Don't forget you can subscribe to our YouTube channel here
Sign Up To Our Newsletter