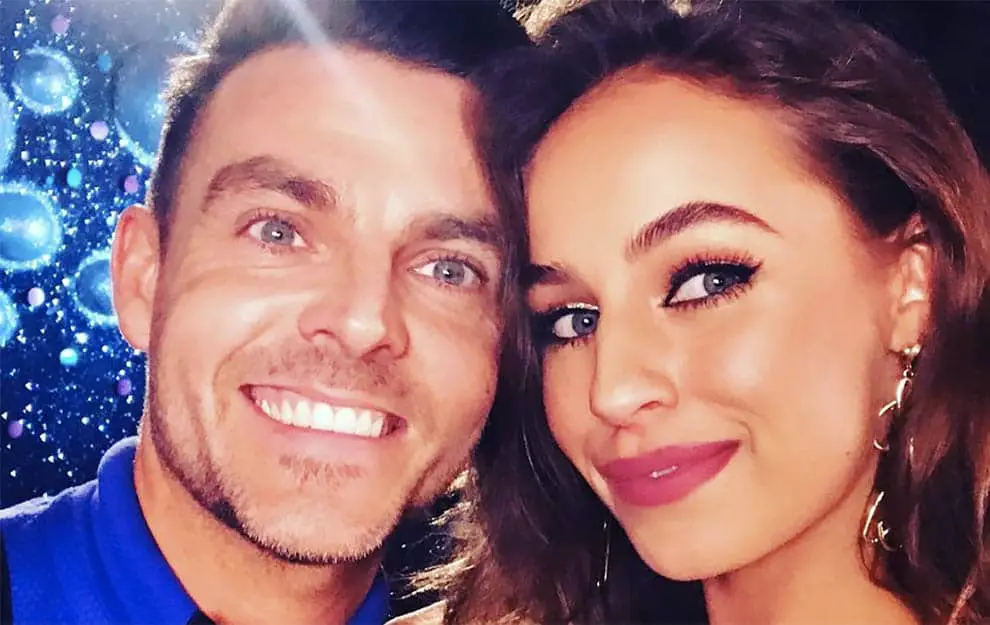 If you know your Paso Doble from your Foxtrot and winter weekends aren't complete without a glimpse of the coveted glitterball and the tears and triumphs of a dance-off, then you'll be very familiar with Ryan McShane.
The Lurgan native is one of the professional dancers on Ireland's Dancing With The Stars since the show began in 2017, where he has taken his celebrity partners through their paces before facing the scrutiny of both judges and viewers alike.
Ryan has been labelled 'the bad boy of the dancefloor,' in the past, and having met him maybe it's not such a surprise, because he comes across as gentle and kind, with nothing but the interest of his dance partners in mind.
No wonder he sometimes clashes with the judges then, most notably Brian Redmond – but it's good to know that they're good mates as soon as their days work is done.
Ryan was no stranger to the stage and the competitive dancing before he got that gig. He began dancing as a child and was soon winning all around him in Ireland and across the UK.
When he showed up in England as an unknown, he became British Champion in the blink of an eye.
Success followed, with a performance at the Royal Variety Show and then he was asked to take part in Britain's Got Talent where his group of fellow professional dancers formed a group – Kings and Queens – who blew Simon Cowell and co. away in their first audition. They went on to reach the semi-finals – performing to around 13 million viewers.
For this week's podcast, Ryan spills the beans on how the audition process at Britains Got Talent really works and what it's like behind the scenes on Dancing with the Stars.
The talented dancer has had plenty of highs and lows on DWTS. He survived three dance-offs with Erin McGregor – the sister of UFC fighter Conor – more than any other professional in the history of the show.
He received three perfect 10s in the final of the first series with actress Denise McCormack. They didn't win but Ryan won the heart of his model girlfriend Thalia Heffernan who was also a contestant.
Ryan was also partnered with B*Witched singer Sinead O'Carroll and Mrs Brown's Boys star Eilish O'Carroll, who he says was one of the nicest human beings he has ever met.
Ryan fills us in on the secret to getting the best from his students – be they celebrities or kids or adults who teaches ballroom and Latin to. He tells us what his favourite dance is and which is the hardest to learn.
Ryan tells us about life in lockdown with Thalia and their two dogs. And what the future holds for them since Thalia signed for IMG – one of the biggest modelling agencies in the world.
For all of this and more, listen below or subscribe and download here: Apple Podcasts – Google Podcasts – Spotify.
Title music: NEW HORIZONS – Lesion X
Sign Up To Our Newsletter