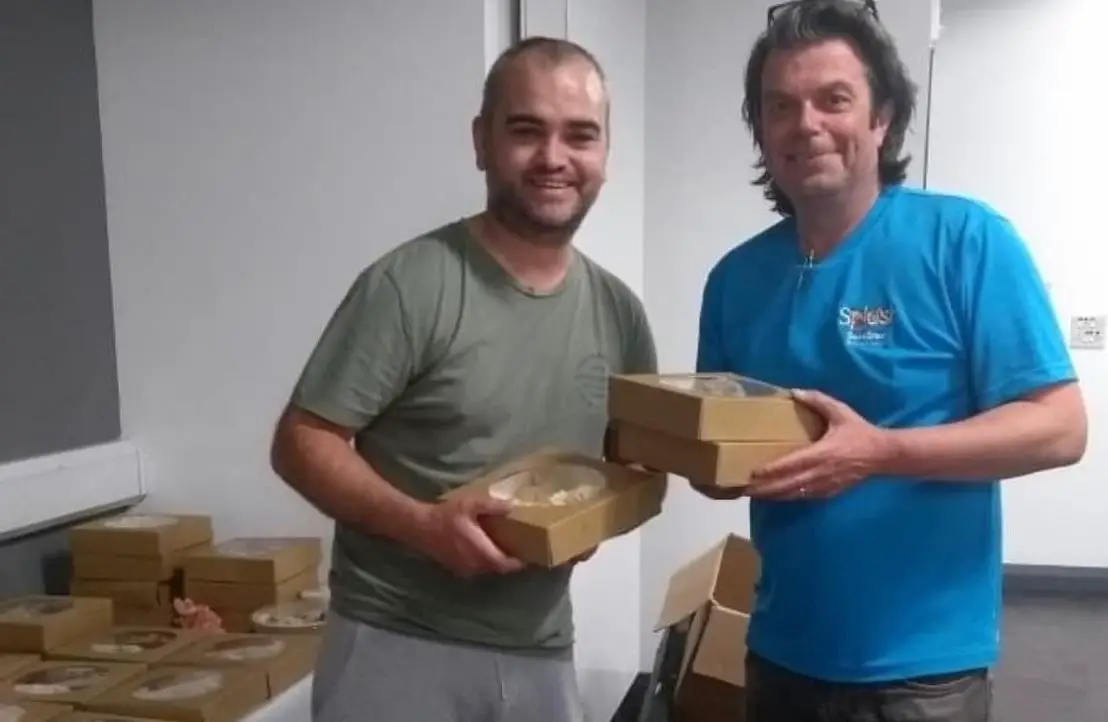 A Lurgan businessman is making sure his fellow Armagh supporters are well fuelled for Sunday's big GAA match with a choice of handy, ready-to-go lunch boxes.
Paddy O'Hagan, owner of Wee Paddy's Bistro in Lurgan, which has unfortunately been closed since February due to a fire which destroyed the premises, came up with the idea of a sandwich club just a few weeks ago.
Since then, he has been delivering a steady supply of lunch boxes to hospitals, schools and local businesses and clubs.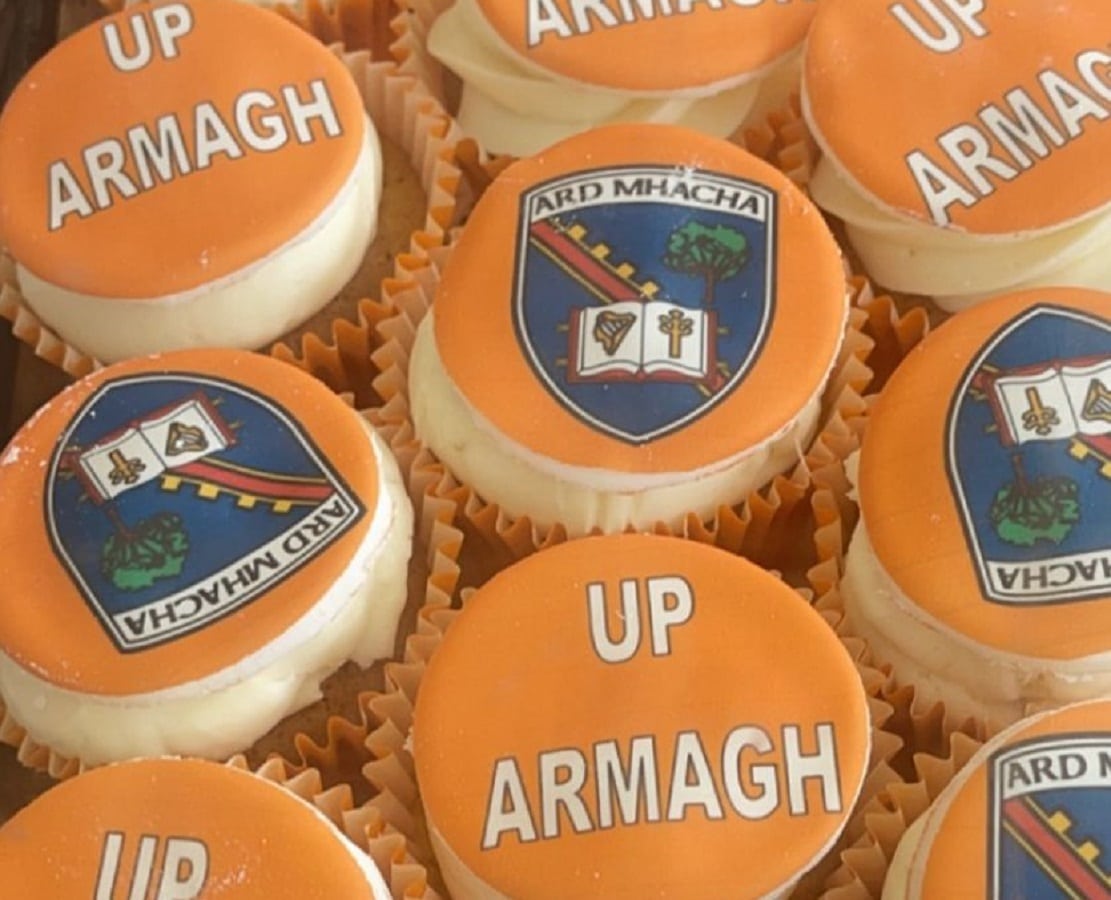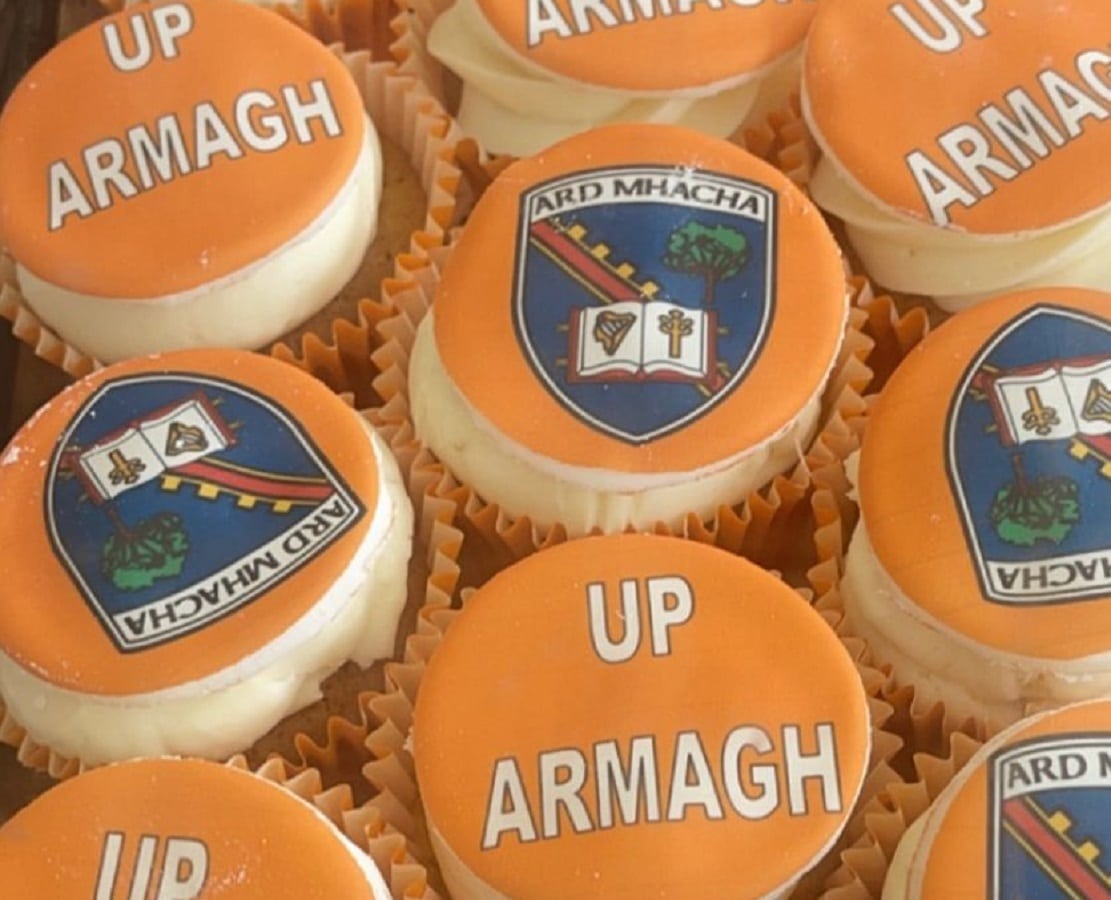 So the idea to supply Armagh supporters was a natural progression, with hundreds of locals expected to make their way to Croke Park for the much-anticipated quarter-final against Galway.
Tickets for the match are all sold out, as are train tickets, but Paddy is making sure that fans can be sure of some food, at least!
He said: "I remember going to matches with my dad and him making a big loaf of sandwiches before we went.
"It's not always easy to find food when you're at the match or travelling and it can be very expensive and the queues are long too."
The Armagh kids' lunch boxes include a sandwich, an Armagh cupcake made by the Golden Crust bakery, packet of crisps and a Capri Sun, all for £6.
The adult's box incudes a sandwich and scone with jam, butter and cream and costs £7.
The idea has proven a winner so far. Paddy already has almost 70 orders and is also delivering around 100 boxes to the shop in Portadown Railway Station.
There will also be a collection point at the car park in William Street where fans can collect their orders on Sunday morning.
The last few months have been tough for Paddy and his family, as they wait for the insurance to be sorted out after the fire, but he says he is planning to reopen the bistro once the legalities are finalised.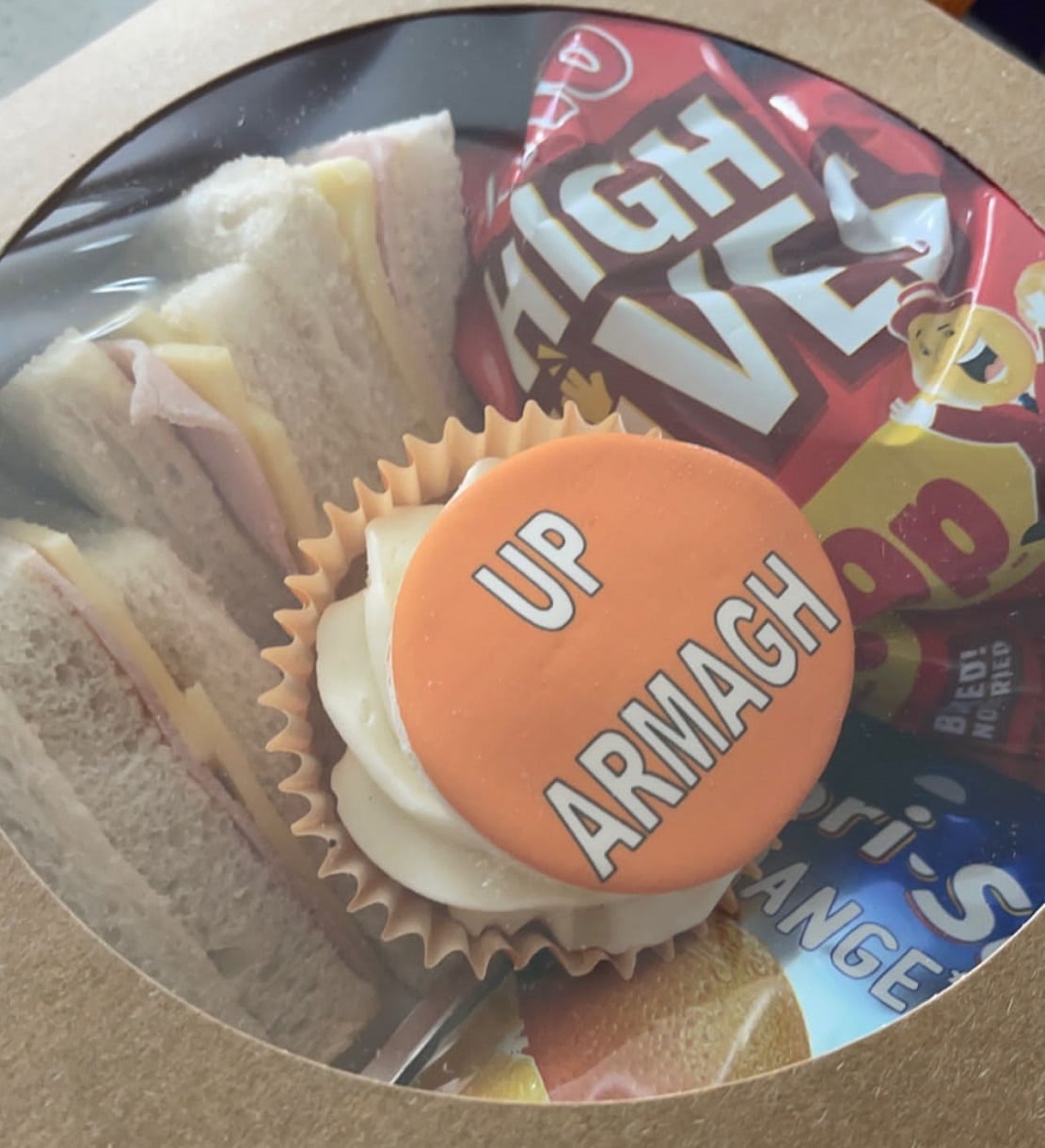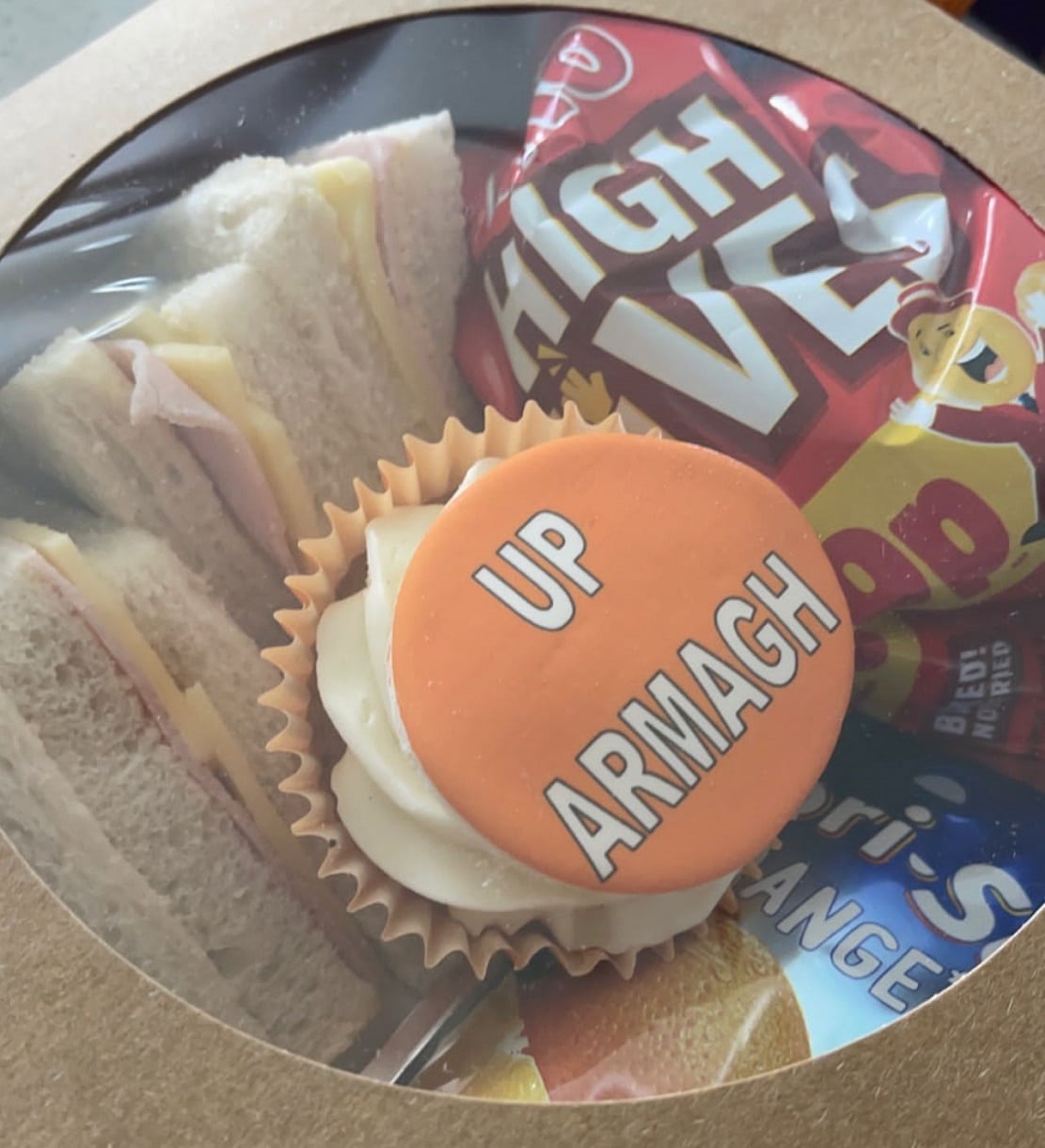 And he says everything that has happened his rekindled his entrepreneurial streak, which he has had from an early age.
He recalls how, at the age of 13, he bought a load of ice pops and mixed them up to make slushies which he sold at the front of his house.
He said: "The sandwich club is going well and even when Wee Paddy's starts back I'm going to keep it going.
"It has been hard going but I have got the buzz back again and all the local schools and businesses have been very supportive.
"I delivered 40 lunch boxes to Carrick Primary School today and 60 to Sure Start last week."
Meanwhile, Sunday will mean an early start for Paddy who plans to get up at 5.30am to make the sandwiches fresh.
Afterwards, he will be driving down to Dublin for the match, after trying unsuccessfully to book a train ticket.
And like the rest of the Armagh supporters, he is hoping to return a happy man, with the team having clinched a place in the semi-final.
Sign Up To Our Newsletter