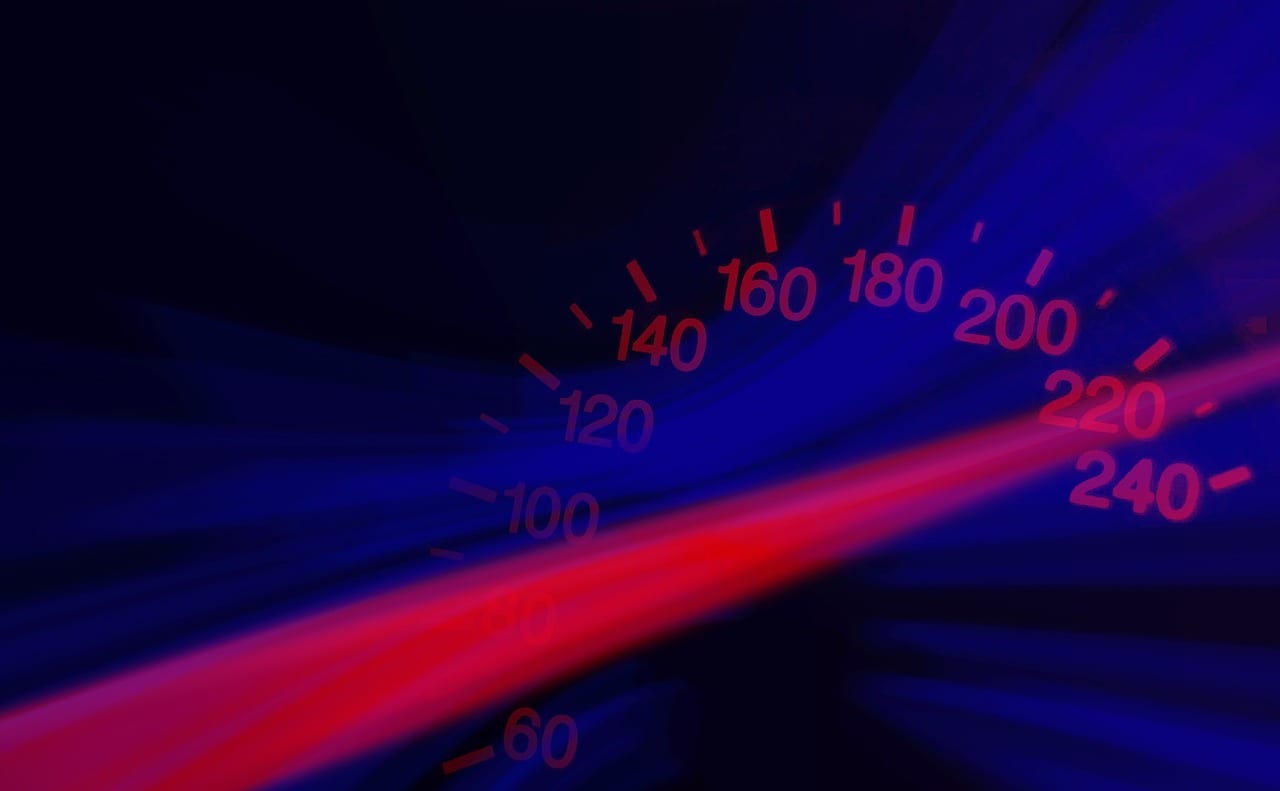 A Moira teenager who failed to stop for police after he was observed travelling at speeds in excess of 100mph has been handed a two year disqualification and a suspended jail term.
The 18-year-old's barrister told court: "This was perhaps something one would expect to see on ITV on a Sunday night. It was an outrageous piece of driving."
Dylan Crothers, of Clarehill Road, appeared for sentencing on a litany of driving offences on two separate summonses at Craigavon Magistrates' Court on Friday.
The defendant had previously pleaded guilty to failing to stop for police, breach of a traffic sign, dangerous driving, failing to produce driving licence and two counts of being an R driver exceeding 45mph.
Prosecution outlined that on June 13, Crothers had been stopped by police travelling at 58mph on a 40mph limited stretch of the East Circular Road, Bangor.
The defendant had been required by officers to present his licence but had failed to do so.
Then on July 6, at 12.30am, police on patrol of the M1 observed a Seat Leon displaying an R plate pass them at speed.
The officers moved into the outside lane and followed. It was noted that in order to keep an equal distance police had to travel at a speed of 110mph.
Blue lights and sirens were used to get the driver to stop, however, they failed to do so and continued at speed taking the slip road to Lurgan.
Police believed that the driver went through the roundabout then taking the first exit at a speed in excess of 100mph onto the Lough Road.
Officers pulled up alongside the vehicle but it failed to pull over. It only slowed after coming to a 30mph zone before mounting a footpath and coming to a stop.
Police then took the keys from the ignition of the vehicle. The driver was then identified as this defendant.
During a notebook interview, Crothers made full admissions to the offences.
Defence barrister Conor Lunny stated: "He has been advised from the outset by myself and his instructing solicitor that your worship would take a certain view of what is perhaps the worst piece of driving your worship will have ever seen before a court.
"He will be off the road for some time but that is the least of his worries. I would like to apologise on his behalf to the police who were only doing their job."
He continued: "There were three or four passengers in the car. They have had nothing to do with him since and that is no surprise given what he put them through.
"He can't explain his actions, other that to say it was a fight or flight reaction and he instructs the events are a complete blur. Inexperience and bravado led to a continued piece of awful driving."
Mr Lunny stated: "This is a young man who has never been before a court. He was given an interim disqualification at his last appearance, mostly on the request of his mother.
"She does not want him next or near a car for some time. This was perhaps something one would expect to see on ITV on a Sunday night. It was an outrageous piece of driving."
District Judge Steven Keown commented: "I do think that this has crossed the custody threshold."
Crothers was sentenced to three months in prison suspended for 12 months and was disqualified from driving for two years.
In addition, he was ordered to pay a fine of £675, along with the offender's levy of £15, within 26 weeks.
Following sentencing, District Judge Keown warned the defendant: "This must not happen again."
Sign Up To Our Newsletter