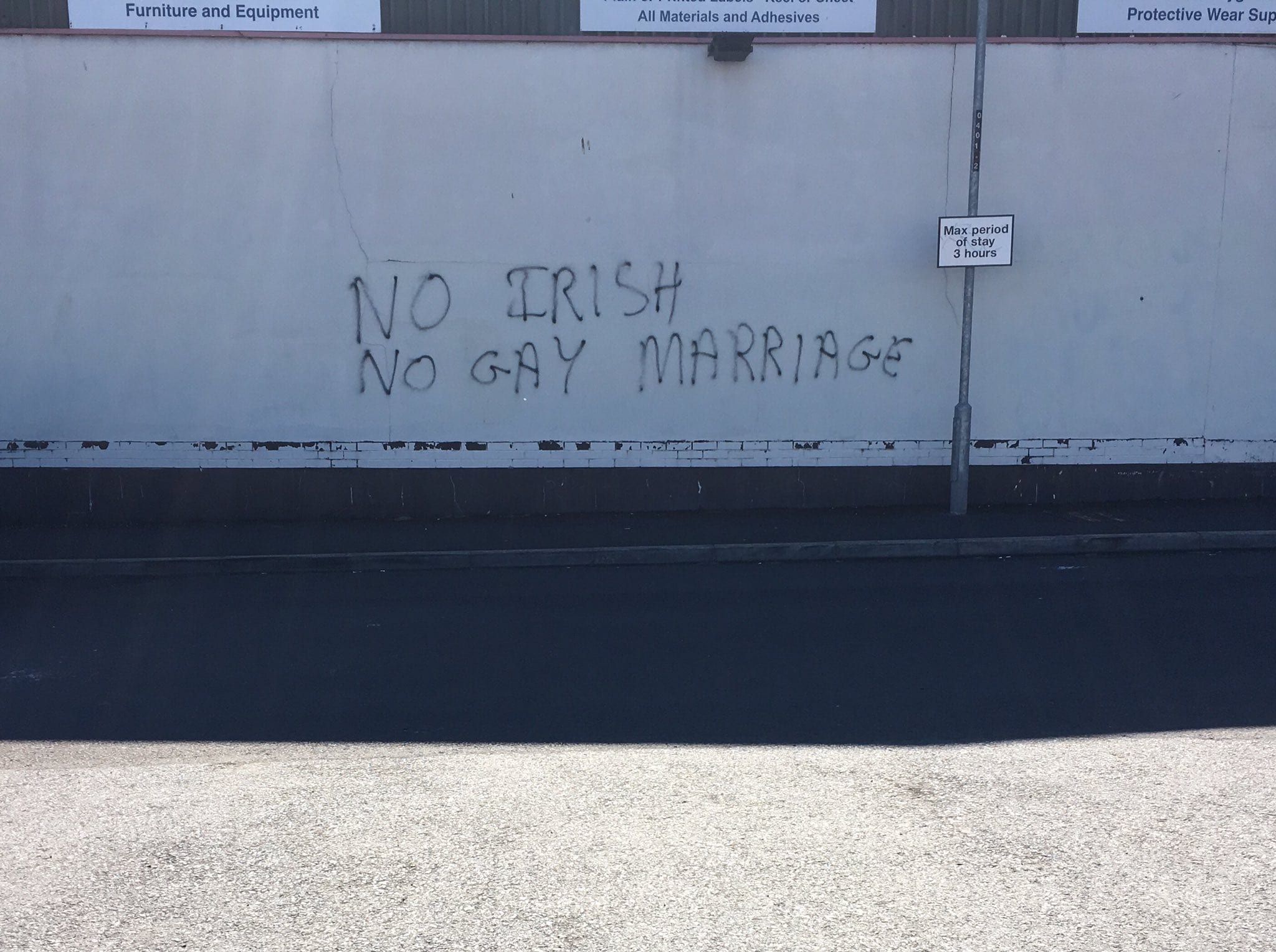 Council officials are to be asked to remove what has been described as "highly offensive" graffiti which has appeared in the centre of Lurgan.
This graffiti – declaring 'No Irish' and 'No Gay Marriage' – has been painted in huge letters, for all to see, on the wall of a building on the corner of Millennium Way and Union Street.
Local councillor Keith Haughian said he would be asked the local Policing and Community Safety Partnership to ensure the removal of the "bigoted graffiti".
"I only wish it was as easy to remove the mindset that caused it," tweeted the Sinn Fein representative.
Sign Up To Our Newsletter