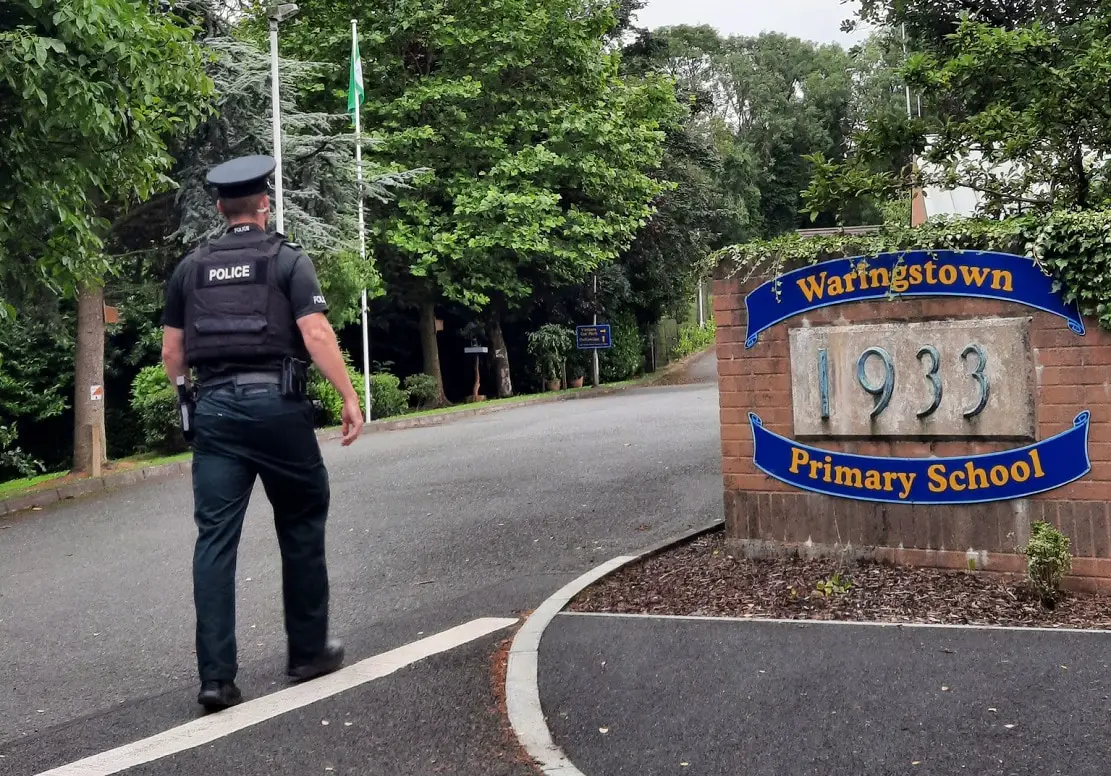 Police have said there has been a "noticeable reduction" in trespass by young people at Waringstown Primary School, despite initial fears it would escalate over the summer.
The announcement comes amid a backdrop of anti-social behaviour at the school, which has been spending amounts from its "ever-decreasing" budget repairing and replacing damaged and stolen property in recent months.
Recently, young people have been spotted walking on the glass roof of the school, pulling drainpipes off the walls, breaking into sheds and causing damage to the tiles on the roof of the school.
At the weekend, a spokesperson for the PSNI said that the Banbridge Neighbourhood Policing Team continues to carry out patrols in the area and that anti-social behaviour is decreasing.
They said: "I am happy to report that there is a noticeable reduction in young persons trespassing in the grounds of Waringstown Primary School. This shows that parents have taken the time to speak with their children and that the word is getting out that the grounds of the school is not a suitable place for teenagers to socialise and play football.
"I would also like to thank the local residents who have taken the time to report suspicious behaviour to Police. Young persons are reminded that there is a public football pitch in Churchill Place which is a more suitable location for sport."
The spokesperson added: "Hopefully with continued patrols and working with the local community we can put an end to this behaviour."
The reduction follows efforts to tackle anti-social behaviour in the area, with the Waringstown Primary School Watch scheme having been launched at the end of June in conjunction with the police and the PCSP.
Police had appealed for the public to report all trespassers at the school immediately and asked parents to speak to their children to stop them entering the school grounds after hours.
Police had warned that damage was getting worse and feared an escalation in the situation over the summer months.
A fall in anti-social incidents at the school site will undoubtedly be welcomed by residents, with Waringstown Community Development Association having previously described the ongoing behaviour as "awful".
---
Sign Up To Our Newsletter