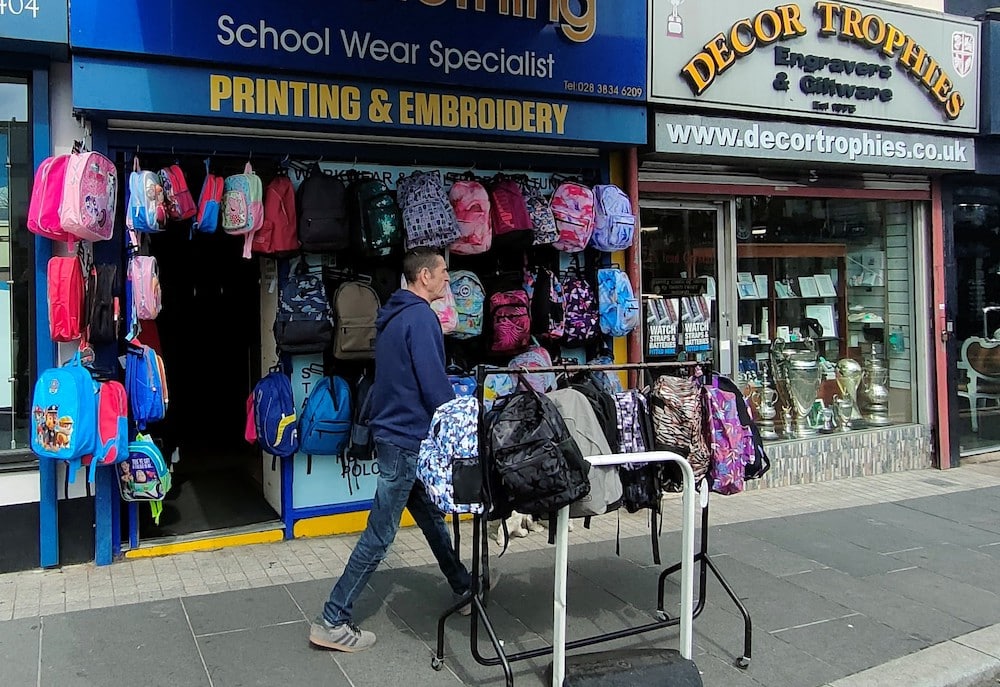 It is very much business as usual for shops on North Street in Lurgan, despite the ongoing closure of the road to traffic.
The popular and busy street has been closed to vehicles over the last few weeks while the landmark Irish National Foresters Hall is undergoing a major renovation.
North Street is set to reopen on August 25 and in the meantime, free parking is available on Ulster Street for shoppers coming to North Street.
With the restriction set to remain in place for several more weeks, local traders are keen to let customers know that their doors remain open to customers and they have come together to say a big 'thank you' to all those who have continued to shop on their street.
Neil Casey who runs a butchers shop in the centre of North Street, said: "We are closed for traffic, but pedestrians are welcome. It's all opened up for pedestrians and all the shops are trading as normal."
He added: "Thank you to everyone who has supported us. Please continue to support us by walking up and going the extra mile, just to get your shopping. Anybody who needs help carrying their shopping back to their cars, we can provide that service, just ask in store."
That message was repeated by Nani who runs The Kitchen Café. "We are open for business as usual and thanks very much for your support," he said.
Claire who runs the Wee Smackers café urged customers to avail of the free parking. She said: "The street is open for pedestrian access and there is free car parking on Ulster Street and I would like to encourage the shoppers to come back in, as all the shops are all still open."
There is also a growing sense of excitement as work continues on the distinctive Irish National Foresters building. Fondly referred to locally as the 'big green chapel', the derelict listed building will be brought back to life as an important community resource for the Irish National Foresters organisation, through the major restoration project.
The project is part of the Lurgan Townscape Heritage Scheme, which is being delivered by Armagh City, Banbridge and Craigavon Borough Council, Housing Executive and the National Lottery.
Sinn Féin Councillor Mary O'Dowd, speaking after attending a second meeting this morning between traders of North Street Lurgan and council officials, said: "Instead of inserting a wooden structure to hold up the affected building as originally planned which would have allowed only one side of the road to be opened, a steel structure will now be used.
"The steel structure will allow both sides of the road to be opened to traffic and it is expected the work will take four weeks.
"There is an added urgency to getting this work completed as schools return at the end of the month and North Street is an extremely busy route for school traffic.
"I will continue to engage with the council & traders until the matter is successfully resolved.
"Shops remain open in North Street with the carpark accessible for free and I would encourage shoppers to continue to support traders."
Sign Up To Our Newsletter