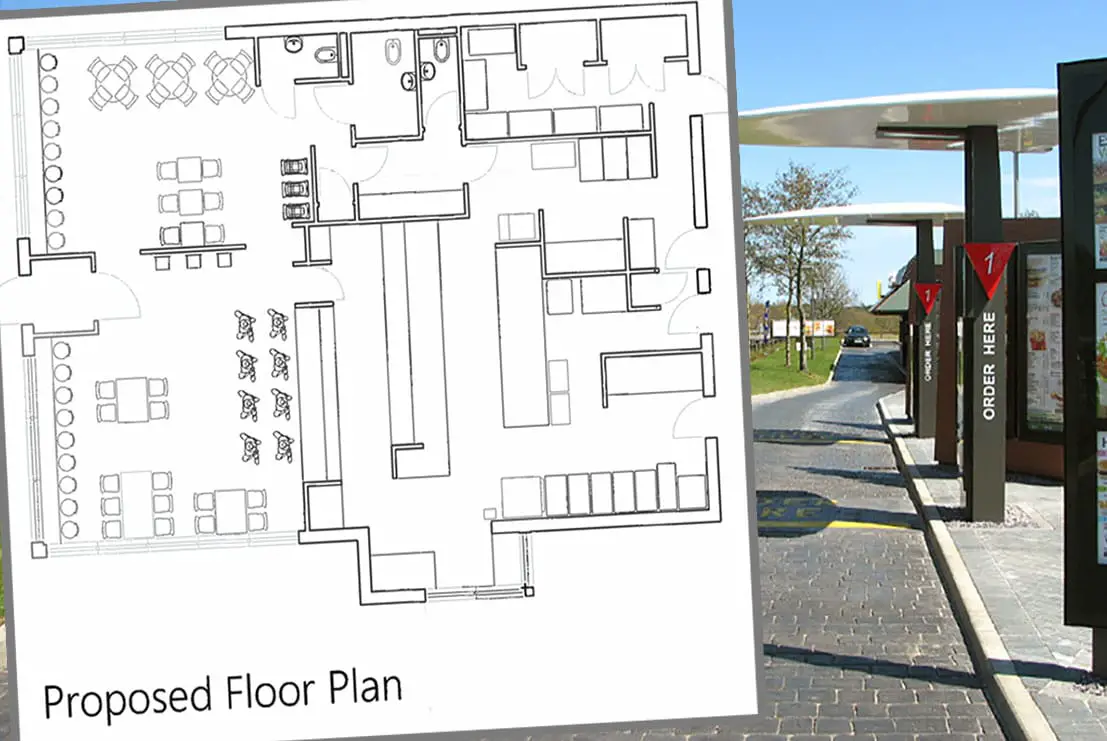 Plans are in the pipeline for a new drive-thru restaurant in Lurgan.
And speculation is mounting over who the new arrival will be.
The development – estimated by Construction Information Services to cost close to £500,000 – has been earmarked for a site at Millennium Way in the town.
The application has been submitted to Armagh City, Banbridge and Craigavon Borough Council for consideration, with the proposals having been lodged by the Millennium Way Developments Company Ltd.
Plans for the development will be a further boost for the town centre and comes after last year's successful battle by Home Bargains to open a massive new store in the area.
Very little is known in relation to the plans for the new drive-thru and sit-in restaurant at this stage.
It would appear to be a substantial sized unit, stretching to close to 2,500 sq feet.
It has been earmarked for a site described in the submission as a "vacant plot", which is "annexed by the Millennium Way Road development".
The exact location is given as "lands at Millennium Way Lurgan Opposite (west) of 1 Millennium Place and backing onto 61-67 Trasna Way and Garage court serving 41- 47 Trasna Way Lurgan Armagh".
At this stage the identity of the franchisee has not been revealed.
Speculations therefore is growing as to who the new arrival could be.
Tim Horton's, the North American coffee and donut chain, said last autumn that it intended to open in "every major city and town" across the UK, creating in excess of 2,000 jobs.
It currently has five drive-thru restaurants in Northern Ireland with Bangor next on its wish list, while another application – as Armagh I revealed last year – is under consideration at the Meadows Retail Park in Portadown.
McDonalds already has a drive-thru restaurant at Edward Street in the town. But it would not be the first time that the fast food franchise has opened a second outlet in a town.
Burger King is undergoing a rebrand in 2021 and is enjoying something of a resurgence at present. It most recently opened a new drive-thru at the Marlborough Retail Park in neighbouring Craigavon? Could it have set its sights on Lurgan?
And then of course there is KFC. It does not have any outlet in Lurgan and it too has been in the business of new acquisitions, having opened an outlet up at the Boulevard in Banbridge. Could Colonel Sanders by Lurgan-bound?
It must be said it could be any – or none – or the above, perhaps with another intended tenant in the wings.
The application has only just been submitted and it could be a few weeks before it is advertised and then it will be subject to the usual determinations before a decision on whether or not to approve is made.
Sign Up To Our Newsletter