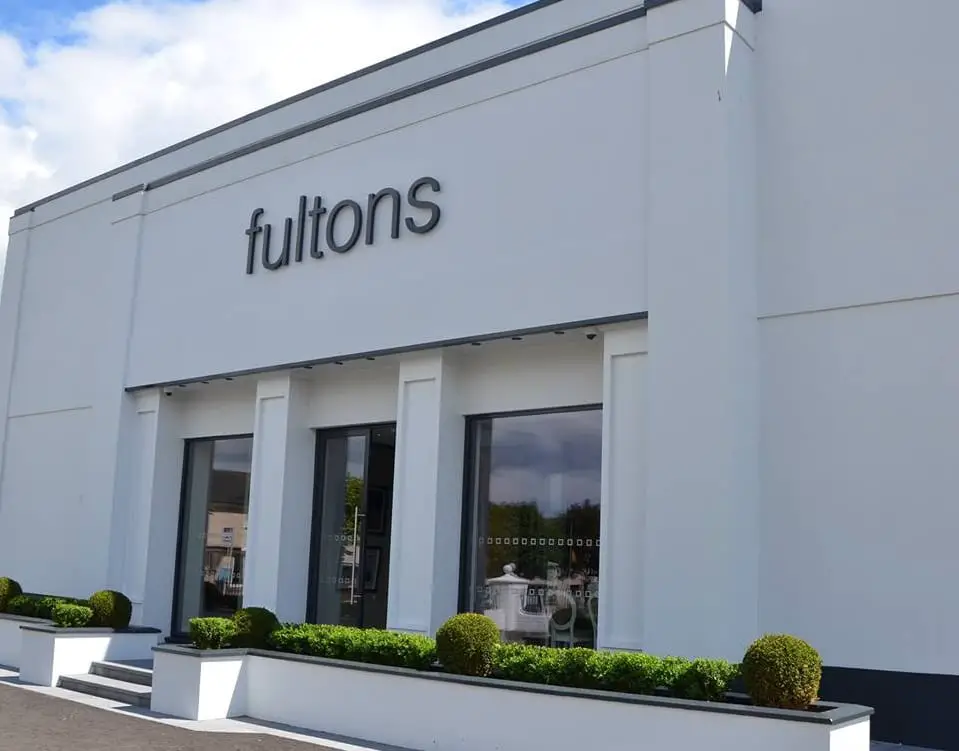 A new £1m furniture store has returned to the high street in county Armagh.
The return of retail giant Fultons will create 10 new jobs when it officially opens on Queen Street in Lurgan.
The original business began in Lurgan over 50 years ago with the company opening a Belfast branch in 1991, before moving to its new purpose-built premises 60,000 sq ft showroom on Boucher Road in 2006.
However, the firm went into administration during the economic downturn.
The new business is headed by Paul Fulton, the son of Cyril Fulton, who was responsible for the company's growth from the beginning.
Paul Fulton said: "We have been overwhelmed by the enthusiasm from customers old and new for the venture.
"We have invested significantly and taken our time to ensure that the showroom is absolutely right, and we are delighted with the outcome.
"We are most grateful to Ulster Bank for their support, which has been a fundamental," he added.
Derick Wilson, Ulster Bank business development manager, said: "This has been a long-term project for the Fulton family, with a truly impressive showroom resulting.
"Ulster Bank provided support to refurbish the premises on Queen Street, as well as to purchase stock.
"With their strong brand and experience in the sector, I have no doubt that the family are well placed to build the business into the future."
Cyril Fulton added: "The Fultons emphasis has always been to be much more than a furniture store, with interior design at the core of what is provided.
"Our attention to detail is highly valued and the team are very much looking forward to welcoming long-standing and new customers."
Sign Up To Our Newsletter