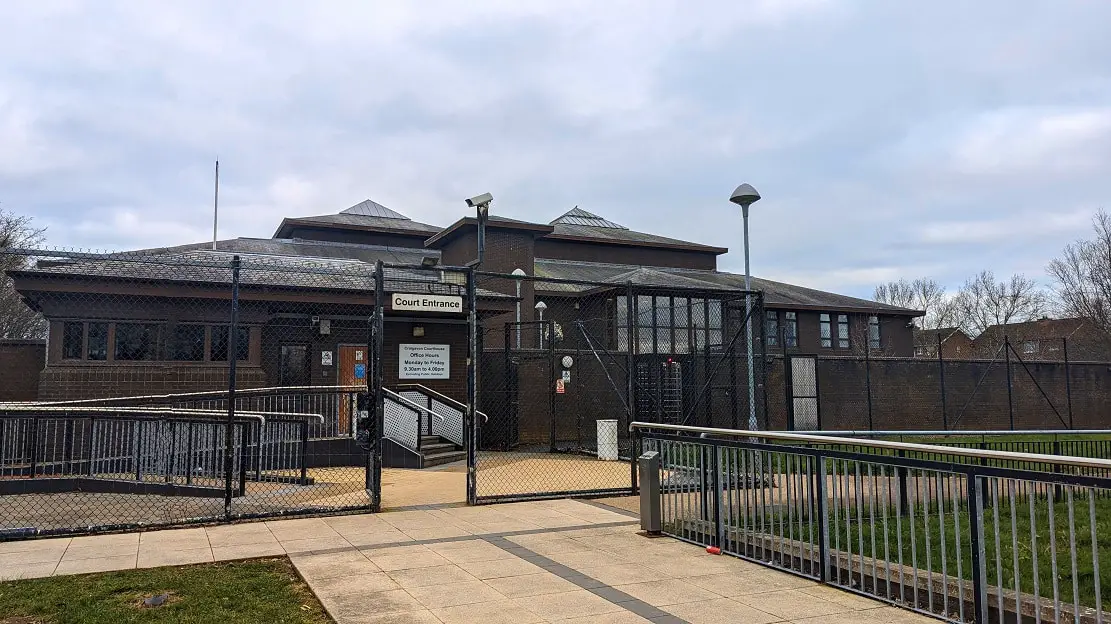 The case against a teenager accused of blackmailing children into sending explicit images which he then allegedly sold around the world has become so serious it has been upgraded to a joint operation between PSNI and the National Crime Agency (NCA).
The disclosure came as Max Hollingsbee from Orient Circle, Lurgan but remanded in custody, made a second unsuccessful attempt to be released.
The 19-year-old is charged with blackmailing females, possessing and distributing indecent child images, sexual communication with a child and misuse of a communications network.
Offending initially related to dates in October 2022, however, having allegedly been released on bail for those matters, Hollingsbee allegedly continued offending until his arrest in April this year.
A detective constable told Craigavon Magistrates' Court the defendant created fake social media profiles posing as young females and enticing children to send him indecent images of themselves.
He is accused of then selling the images around the world before blackmailing the buyers for money.
His methodology was described as "aggressive and intimidating" and once images had been sent, he would threaten victims with exposure if they did not cooperate with his demands for further explicit images.
Although banned from social media while on bail police received information that he was continuing to engage online.
When arrested officers discovered he had created further fake profiles and was actively accessing teen chatrooms where images were exchanged.
He is also alleged to have conducted internet searches suggesting he has "a great interest in young females".
The detective said: "We believe he is a risk to vulnerable adults and children. He allegedly sold images then blackmails the people he sold them to. This is a considerable, sizeable, well-established enterprise and a pattern of behaviour showing no sign of stopping."
He remained opposed to bail telling the court the investigation is so extensive it has been upgraded to an operation and the NCA are now jointly involved.
"There are a lot of victims and witnesses as far as America. International requests have been sent for help with the social media companies to obtain more data. We still have devices to check and given the alleged offending we believed the defendant to be very manipulative and coercive and may interfere with witnesses if released."
A defence barrister argued Hollingsbee could be released on bail under the supervision of his parents as he has been remanded in custody for some time and now fully appreciates the seriousness of the situation he faces.
"He's very young and I have to concede there is evidence of additional offending while on bail," said the defence.
"At that stage his parents were not alerted to fact he was in difficulties. The alleged additional offending occurred in their home, in their ignorance that he was on bail. A psychiatric report has now been obtained pointing to historical mental health issues and he succumbed to temptation during lockdown."
If admitted to bail with conditions and in the care of his parents "they will ensure he does not have any internet access while in their home."
However rejecting the application, District Judge Bernie Kelly said: "The defendant has demonstrated he obviously doesn't accept the parameters of bail and he doesn't have to comply with them. I know in advance he's not going to adhere to conditions so it's a pointless exercise. These are exceptionally serious allegations showing a high degree of manipulation. Unfortunately, this type of behaviour can literally ruin the lives of those impacted by it."
Hollingsbee was remanded in custody to appear again by video-link next month.
Sign Up To Our Newsletter