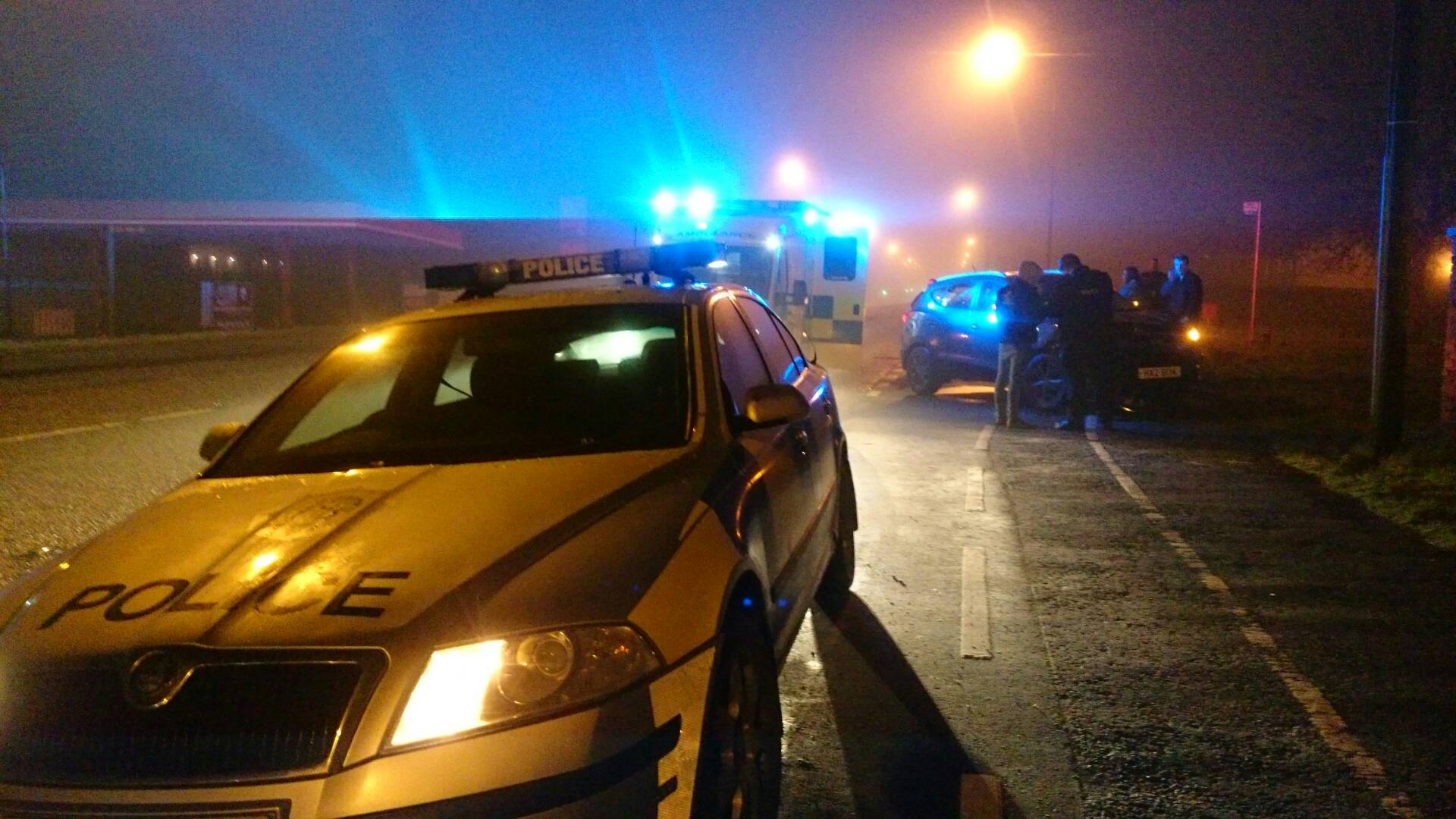 A man who stood in the middle of a Co Armagh road topless and caused a two-vehicle collision has been handed a four month prison sentence.
Jamie Geddis, 28, of Victoria Place, Lurgan, pleaded guilty to three counts of assault on police and one of disorderly behaviour at Craigavon Magistrates' Court on Friday. He was appearing via videolink from Maghaberry Prison.
The incident occurred on December 11 of last year, when police were called to a road traffic collision on William Street, Lurgan.
It was heard the defendant, with his shirt off, had been in the middle of the road shouting and had forced one vehicle to take evasive action resulting it in colliding with another.
Geddis was arrested by police for disorderly behaviour and placed in a police car.
Once in the vehicle he attempted to hurt himself before being placed in a cell van.
In the van, the defendant repeatedly banged his head against the inside of the vehicle.
Geddis then was transferred once again to a police car so that he could be properly restrained.
The defendant spat at one of the arresting officers as he was restrained.
He was taken into custody where he continued to be violent and on two more occasions made contact when spitting at police.
Defence barrister Conor Lunny said his client had asked him to "apologise to all the police officers affected".
He went on saying Geddis's record "spoke for itself" and that the defendant was "well known to police".
Mr Lunny stated that "alcohol has been a constant negative source for Mr Geddis's behaviour".
Court heard the defendant was currently on remand with regards to a burglary charge and he was not seeking bail.
This was reiterated by Mr Lunny who commented: "Mr Geddis is going nowhere".
District Judge Bernie Kelly sentenced the defendant to four months on each count with all to run concurrently.
*Main image for illustration purposes only.
Sign Up To Our Newsletter