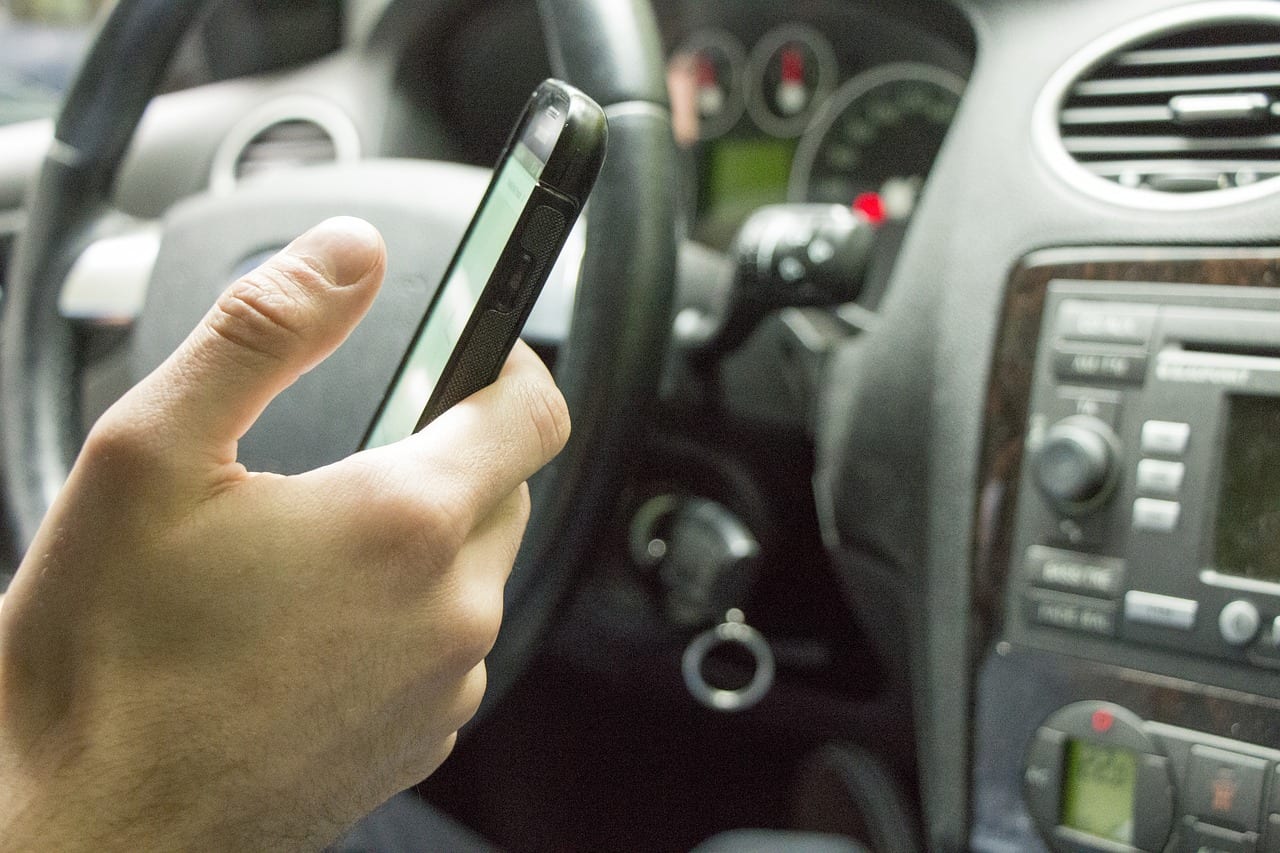 A Lurgan man who was caught driving without a licence, without wearing a seatbelt and using his mobile has been allowed to stay on the road.
Court heard that the 46-year-old also had three prior convictions for driving whilst using a mobile.
Jon Belshaw, of Old Kilmore Road, pleaded guilty to failing to wear a seatbelt, using a mobile whilst driving and having no licence at Craigavon Magistrates' Court on Wednesday.
Court heard that on November 24, officers in an unmarked police car spotted the defendant driving a transit van on the M1 Eastbound without wearing a seatbelt.
As the police vehicle drew level with Belshaw it was noted that he was using a mobile and as he spotted the officers the defendant pulled the phone away from his ear.
Police then signalled for Belshaw to pull over on to the hard shoulder.
Checks showed that the defendant also had no licence as he had failed to apply for a new one following a three-month disqualification.
During an interview at the roadside, Belshaw admitted all of the offences.
Defence solicitor Joseph McDonald stated: "Mr Belshaw takes this matter very seriously and it must be noted that he has amassed quite a record."
The solicitor claimed the defendant, who owned his own business, had on the day in question stopped to fuel the vehicle before making off without putting on his seatbelt.
He had then taken a call about another job which is when he was spotted by police.
Mr McDonald informed the court that Belshaw now had installed Bluetooth in the vehicle and had made arrangements for someone else to drive if he were given a ban.
Court heard that the defendant previously had been caught three times driving whilst using a mobile phone.
His solicitor stated that as for the licence Belshaw simply did not think that he had to apply for a new one after the disqualification ended.
Belshaw was handed three penalty points and ordered to pay a fine of £450, along with the offender's levy of £15, within 12 weeks.
Sign Up To Our Newsletter