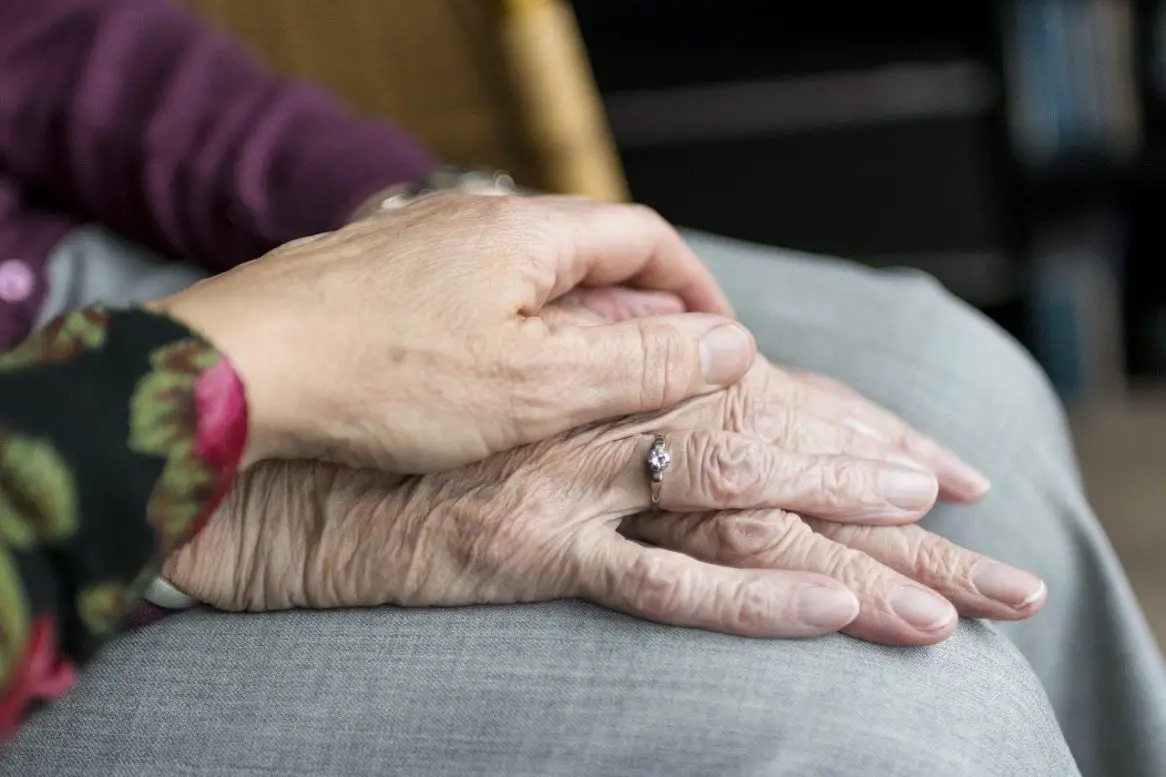 A Co. Armagh woman who swindled just over £26,000 from the bank account of her dementia suffering mum was handed an eight month jail sentence today (Thursday).
Jailing 58-year-old Denise Baines at Craigavon Crown Court, Judge Patrick Lynch QC said the public "must have confidence that those entrusted with the welfare of a vulnerable person will do so with the utmost standards of trust and integrity – you failed to do that and now face the consequences."
At an earlier hearing Baines, from Glenavon Lane in Lurgan, entered a guilty plea to the single count against her of fraud by abuse of position between 1 August 2016 and 29 March 2018.
The particulars of the offence outline that she abused her position as a controller over an account which was subject to regulation by the Office of Care and Protection to transfer £26,000.51 from it "to make a gain for herself or to cause loss to" her mother Katherine Parks.
According to the NIdirect website, when a person is deemed in law to be incapable of managing their financial affairs because of mental disorder, the law under the Mental Health Order 1986 permits the appointment of another person to take charge of their affairs.
Opening the facts of the case, prosecuting lawyer Joseph Murphy told the court that due to her mother's dementia, Baines was made controller of her 83-year-old mother's financial affairs in August 2014 with authority to open bank accounts and make payments for any bills her mum incurred such as her care home costs.
Baines opened two accounts with the First Trust bank, one a working account and the other a savings account, the terms of which prohibited any withdrawals being made.
Mrs Parks' share from the sale of her home, almost £22,000, was lodged into that account and although the first two annual reviews conducted by the Office of Care and Protection showed nothing untoward, the third uncovered the fact that Baines had been making unauthorised withdrawals.
Mr Murphy said that in total, Baines had emptied £26,000.51 from that account over the 18 month period, most of them being cash withdrawals at ATMs.
One transaction, the court heard, was when an intoxicated Baines gave £2,000 to Lurgan Boys Hockey Club.
Mr Murphy said while the OCP and the High Court asked Baines to account for the missing money, she did not reply to their correspondence and the matter was eventually referred to the PSNI, adding that when officers questioned Baines, she "made full and frank admissions" to the frauds.
She claimed that having taken early retirement in 2015 to look after her elderly parents full time, she fell into "financial difficulties so borrowed from her mother's account but intended to pay it back."
Mr Murphy told the court that despite Baines' claims she would pay the money back, "the defendant hasn't repaid any money to date."
Defence counsel Tony Lunny described how Baines had a "very, very difficult relationship" with her mother where the pensioner "picked" on her only child.
"In June 2009 she moved back to her parents' home to care for them by had real difficulties with her mother," said the barrister outlining how on occasions "when she made meals the mother threw them outside into the garden on many occasions."
That led to Baines "drinking to excess….and that had led directly to her involvement in this offence."
"She was abusing alcohol and finding it difficult to make ends meet," Mr Lunny told the court, highlighting that despite the frauds there was no evidence of the money funding an "extravagant lifestyle."
Jailing Baines Judge Lynch said the authorities for such cases were clear that in the absence of exceptional circumstances, "an immediate prison sentence is almost inevitable."
Having heard that Mrs Parks has since passed away, the judge said that even when alive, "for tragic reasons" the impact of the thefts on the pensioner were limited in that she suffered from dementia so "fortunately had absolutely no clue of what was happening at your hands."
"Trust was placed in you to manage her affairs properly on the working assumption by the OCP that a relative in particular can be relied upon to act in the best interests of a vulnerable person but sadly, that has proved not to be the case here," he told Baines.
View all the latest Lurgan news here.
You can join our Lurgan News Facebook group here.
Sign Up To Our Newsletter