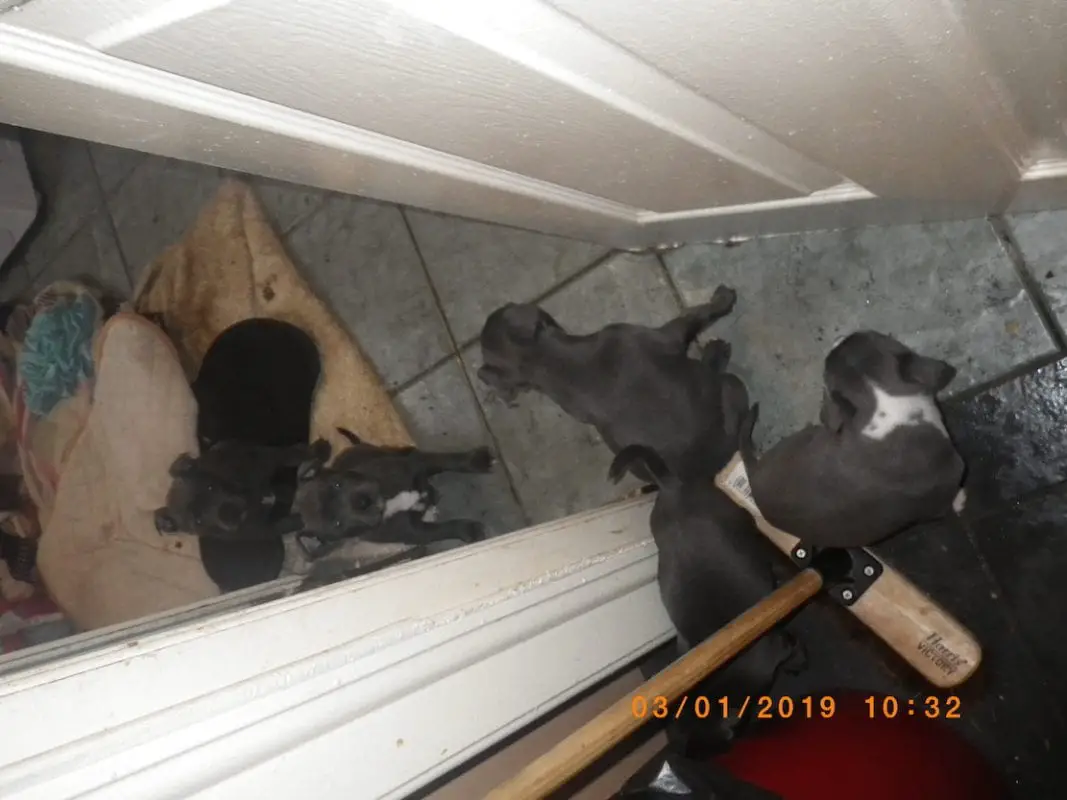 A Lurgan woman has been banned from keeping animals for five years.
Sarah 'Marie' McGahan, 52, of Belvedere Manor has also been fined £150 and ordered to pay costs of £226 after failing to ensure the welfare of a Staffordshire Bull Terrier and its puppies.
The defendant pleaded guilty to animal welfare offences relating to a Staffordshire Bull Terrier and its pups and was sentenced in Craigavon Magistrates' Court last Tuesday.
McGahan has now been banned from owning, keeping or being involved in keeping any animals for five years.
This followed an investigation in 2018 as a result of information from the public. Ms McGahan had failed to make the necessary improvements to the cleanliness of the area in which dogs were kept and a litter of pups were found in squalid conditions at her home.
McGahan was deemed to be in breach of a notice requiring her to maintain a clean environment for the animals in her care.
District Judge Amanda Brady, upon hearing the facts and viewing photographs of the property, imposed a fine of £150, a Disqualification Order in respect of all animals for a period of five years, and costs of £226 awarded to the council.
A council spokesperson commented: "The judge in this case saw fit to impose a five-year ban from keeping animals because the defendant persistently neglected the needs of her dogs and flagrantly disregarded animal welfare legislation.
"This case serves as a reminder that the council will investigate complaints and bring forward legal proceedings against those who do not take reasonable steps to ensure the welfare of their animals."
Cases of cruelty and neglect can be reported to the Animal Welfare team who will use enforcement powers to fully investigate all cases and take formal action, which may include the issuing of Improvement Notices, and in the most serious of cases, removing animals and prosecuting offenders.
To contact the Animal Welfare team, call 028 3751 5800 or email animalwelfare@armaghbanbridgecraigavon.gov.uk
Sign Up To Our Newsletter