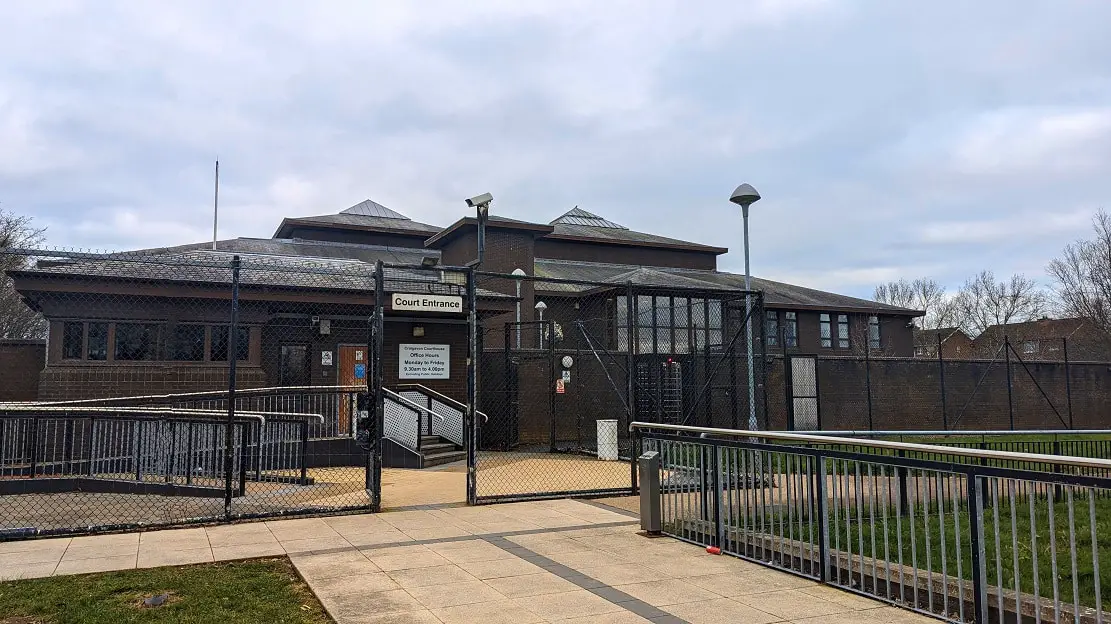 A Co. Armagh teenager who "punched and kicked" his mother and destroyed property has been sentenced to three months in custody.
Caolan O'Neill, of no-fixed-abode, appeared before Craigavon Magistrates' Court,via videolink from Hydebank prison, charged with two counts of common assault, five counts of criminal damage, assault occasioning actual bodily harm and possession of an offensive weapon with intent.
For the assault occasioning actual bodily harm charge, the 18-year-old was asked if he wished to go for trial by jury or be dealt with in the magistrates' court. He replied: "This court".
The court was then told that guilty pleas would be entered in respect of the other charges, except for four of the criminal damage charges. These charges were then marked withdrawn.
The court heard that on April 26 this year, police attended an address in Lurgan following a report of an ongoing domestic incident.
It was reported that the defendant had a "violent outburst and argument" and punched and kicked his mother. A second injured party, and the defendant's sister, tried to intervene and were also punched and kicked.
The second injured party further alleged that the defendant had bitten his left forearm.
Damage was also caused within the house and the defendant was alleged to have smashed a stair banister. He also caused damage to a bed, TV, Xbox and a lamp in his brother's room.
After the facts of the case were outlined, the prosecution told the court that a restraining order was not being sought as the defendant had since reconciled with his family.
During the plea of mitigation, the defence pointed out that, up until these offences, the defendant was a "placid and calm" person.
He added that the defendant wishes to get back into employment upon his release and that his parents want him back in the house.
District Judge Bernie Kelly described the case as a "fairly nasty incident".
She commented: "You assaulted your mother, your sister and your father and damaged significant amounts of property including items belonging to your brother. Your family want you back which is obviously a positive but you cannot continue to behave in this fashion. This is your third such matter in a relatively short period of time."
He was sentenced to three months in custody in respect of each of the charges, with the sentences to run concurrently with each other.
---
Follow all the latest court news here.
Sign Up To Our Newsletter