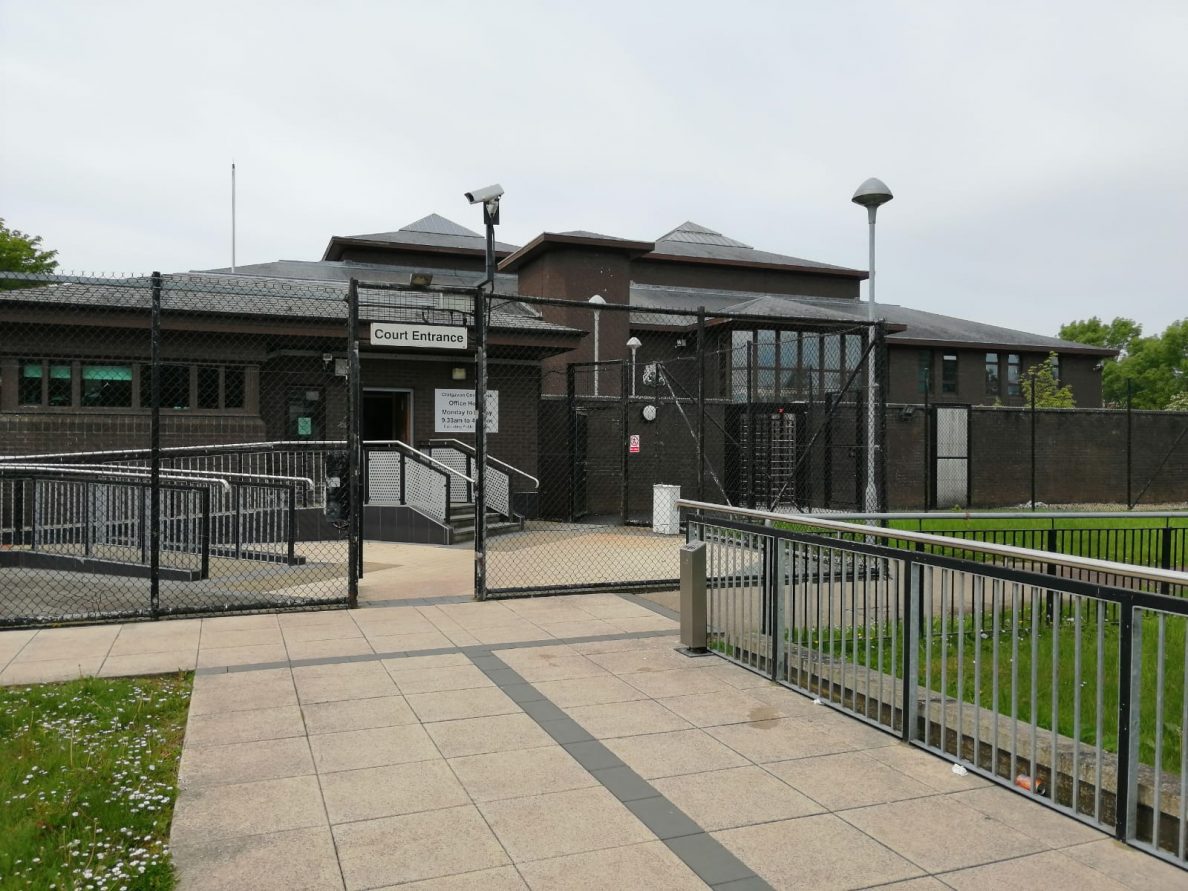 A Lurgan man has been sentenced to a total of nine months in prison for a litany of motoring offences.
Sentencing the 23-year-old, the district judge commented: "This is an unusual situation in which defence are asking for a prison sentence, in particular one close to the maximum which can be imposed by a magistrate."
Jonathon Barton, of Ulster Street, pleaded guilty to possession of Class C, taking a vehicle without authority, two counts of using a vehicle without insurance, driving without due care or attention, no driving licence, failing to remain, aggravated taking causing damage to a vehicle
Prosecution outlined that on the morning of October 25, of last year, police received a report from Anytime Taxis in Lurgan that two Volkswagen Passats had been stolen from their depot on Church Place the previous night.
Officers subsequently located one of  these cars abandoned in the Pinebank area of Craigavon. The second was later stopped in Belfast with the defendant inside and he was then arrested.
Then at 2.15am on April 1 this year, police on patrol of the Belfast Road, Antrim, observed a Volkswagen Passatt travelling at speed.
Officers lost sight of the car but when they next spotted it the vehicle had collided with a lamp post.
A male was spotted nearby and was spoken to. He informed police that he had not been the driver of the car and that he had been getting a lift from an unknown male.
It was later established that the vehicle had been stolen from an address in Lurgan, with forensic DNA taken from the deployed airbag matching that of Barton.
He was subsequently interviewed and denied the offence.
Then at around 6pm on July 12, of this year, police on patrol of William Street in Lurgan observed the defendant cycling erratically.
He was stopped and searched and during this two and a half subutex tablets were located on his person.
An interview was subsequently carried out, with Barton making full admissions to the offence.
Finally, on August 14, this year, at 4pm, police received a report from an injured party who claimed the defendant had damaged a down pipe at their home on Brownlow Terrace in Lurgan.
Barton was arrested and interviewed, initially denying the offence.
Defence barrister Jonathon Browne pointed to a medical report before the court. He outlined that Barton suffered from PTSD as a result of "childhood trauma".
He also commented that the defendant had "psychoactive substance dependence," adding: "That is a fancy way of saying he is very addicted to illegal substances."
Mr Browne said that as a result of this assessment Barton had been recommended to the Shannon Clinic for "specialised treatment".
He stated: "He has served an actual sentence of three months. He is in the Shannon Clinic and they want to keep him there for another six to eight weeks.
"That would mean that an overall sentence of nine or ten months would take into account all of that time."
District Judge Amanda Brady said: "This is an unusual situation in which defence are asking for a prison sentence, in particular one close to the maximum which can be imposed by a magistrate."
"However, it would appear that this is so that the defendant can get the help that he needs."
Barton was sentenced to nine months in prison, was disqualified from driving for three years and was ordered to pay a fine of £250, along with the offender levies.
Sign Up To Our Newsletter