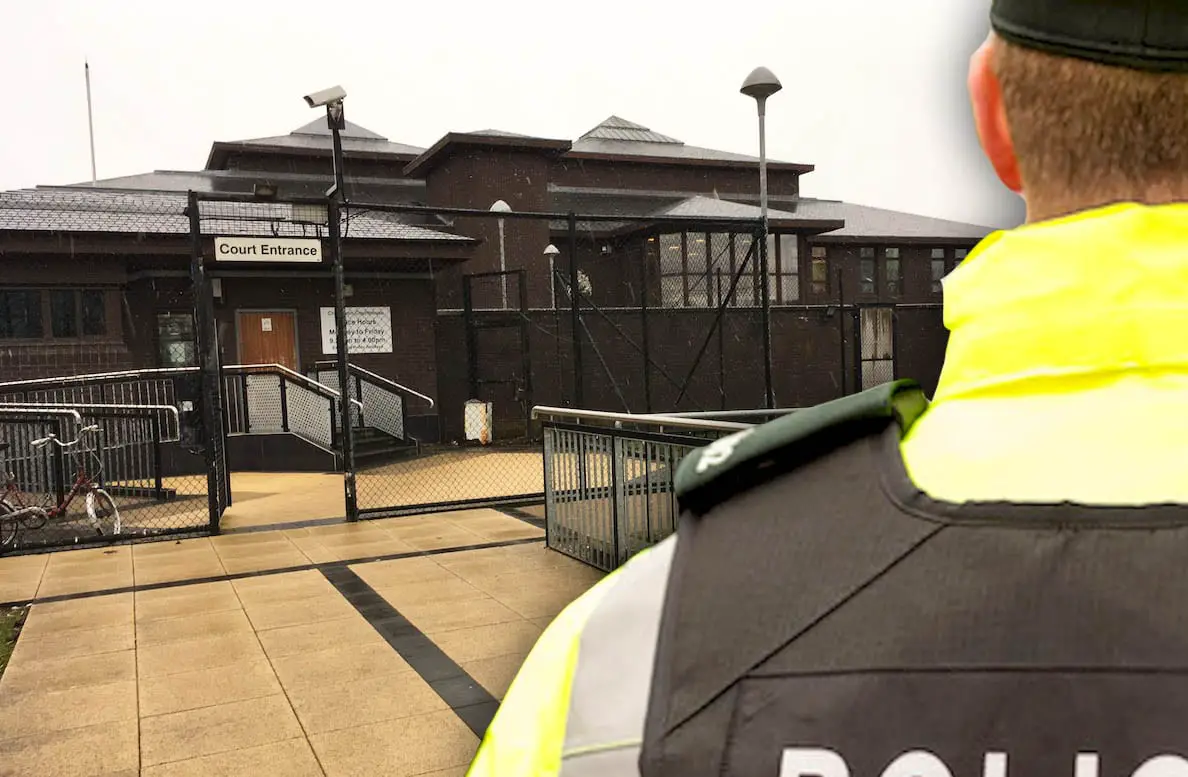 A Lurgan man who grabbed his partner by the wrist and called her a "stupid f***ing whore"  and a "fat b*****d" has been given a suspended sentence.
Kenneth Stewart, of Festival Square, appeared before Craigavon Magistrates' Court on Friday, via video-link from Maghaberry.
The 63-year-old was charged with using a motor vehicle without insurance, driving without a licence and common assault.
The court heard that on August 23, 2022, police observed the defendant driving a vehicle on the Banbridge Road in Lurgan. Checks showed that his licence had expired the previous year, which, in turn, invalidated the insurance policy.
Then, in relation to the common assault matter, on November 14, 2022, police received a third party report of a potential domestic incident.
Police called to the address in question and spoke with the reporting person, who stated that she and her friend had been speaking with the injured party in a shop, and she had told them that her partner had assaulted her.
Police attended the injured party's home address, where she confirmed that her partner, namely the defendant, had assaulted her.
She alleged that he had "punched her to the right side of the head" and "grabbed her by the right wrist". She also claimed that he called her a number of names, including "stupid f***ing whore" and "fat b*****d".
Police observed that there were no visible injuries to her head. However, there was bruising and swelling to her right wrist consistent with the allegation that he had grabbed her.
The defendant was arrested on suspicion of assault and conveyed to custody, where, during the course of interview, he admitted to having grabbed her by the wrist.
However, he denied assaulting her to the head and entered a guilty plea on this basis.
Conor Downey, defending, said that this client accepted his guilt and culpability in the matter, adding that he apologises for his "completely unacceptable behaviour".
"His health has not been great and that has been brought about – and he accepts himself – through his own dependency on alcohol, and that has led him before the courts in the recent past and has brought him back before the courts again," said defence.

He added that his client was going to stay with his sister, who told him that there was to be "no drink whatsoever" and that he would have to attend addiction units.
District Judge Bernie Kelly, for the no insurance charge, fined the defendant £250 and disqualified him for six months.
For driving without a licence, he was fined £100 and disqualified for six months.
Stewart was given 16 weeks to pay the total of £350.
In relation to the common assault, District Judge Kelly said: "The other matter is a domestic abuse charge, and has to be considered in a very serious realm.
"I appreciate that you have an exceptionally limited record, you're a man of a certain age and you have pleaded guilty, for which you are entitled to credit."
District Judge Kelly imposed a sentence of one month in custody, suspended for a period of two years.
Sign Up To Our Newsletter