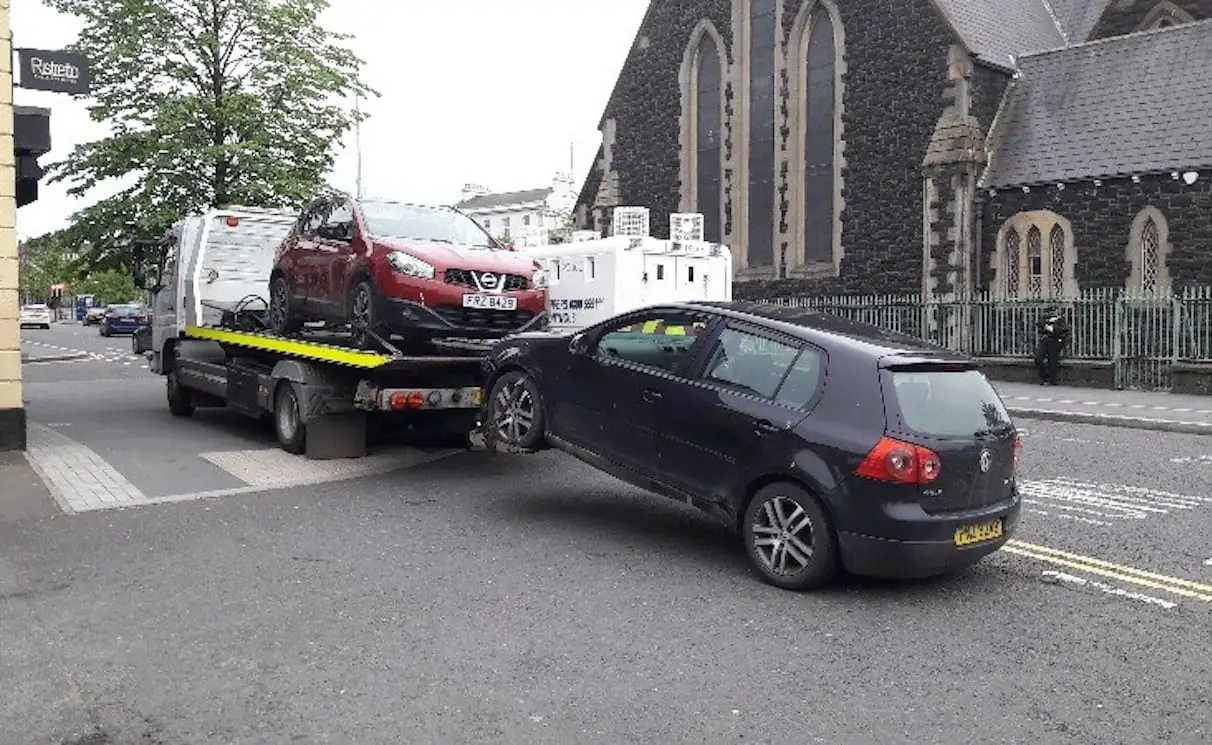 Police have seized two cars – one containing a large bag of suspected Class A drugs – after reports from concerned members of the public.
Calls from residents of Kilwilkie in Lurgan led to police moving in and securing the abandoned vehicles.
According to the PSNI, young people in the area had taken to playing around the vehicles.
And one of them was found to contain the suspected drugs and can of petrol.
"It doesn't bear thinking about the consequences of what would happen had the kids got their hands on this," said a PSNI spokesperson, who thanked everyone involved.
"This is a superb example of our community working with us to keep everyone safe."
Sign Up To Our Newsletter