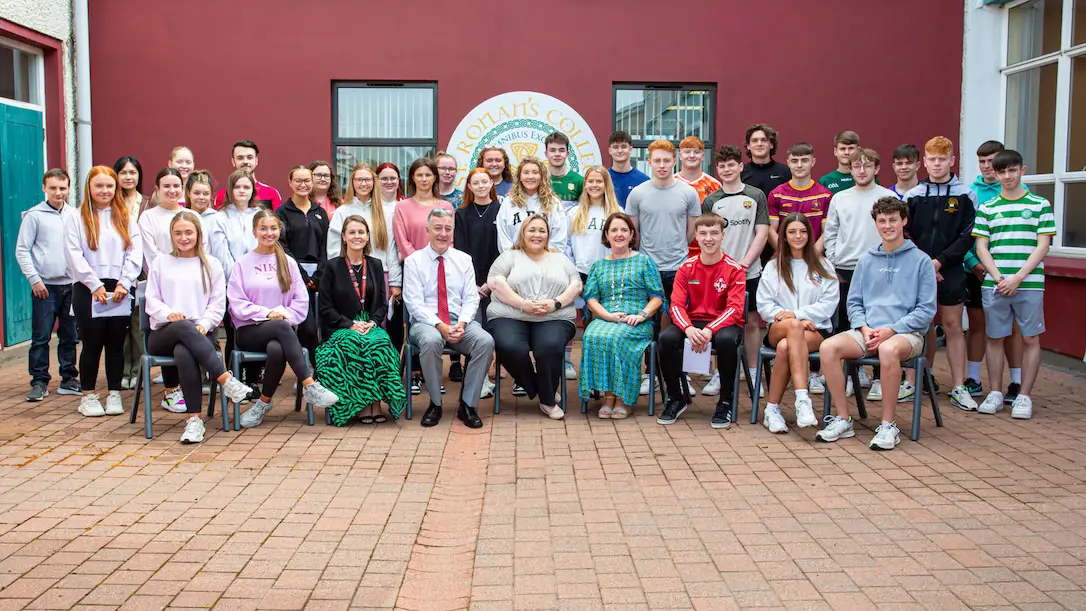 St Ronan's College in Lurgan has congratulated their Class of 2023 students on their outstanding A Level results.
Mrs Fiona Kane, Principal, said: "I sincerely wish to congratulate all of our Sixth Form students who have received results this summer. This year group's progress from GCSE to A Level has been an extremely challenging journey for them to navigate with Centre Determined Grades, Centre Assessed Grades and syllabus unit changes, all due to the management of the Covid-19 pandemic and as a group of young people, they have bourne the experience extremely well.
"I am so very proud of their can-do attitude, resilience and positive mindset. Our pupils have demonstrated sheer determination to achieve these outstanding A Level results and I am extremely proud of every one of them.
"Our pupils remained focused on their goals and have worked extremely hard. That hard work I am delighted to say has all paid off. It is wonderful and emotional to see the wide smiles and tears of joy on their faces and on the faces of their parents, teachers and friends.
"We already have well over 100 Year 14 students placed in their preferred university course on Results day, with a further number going through clearing, whom we expect will be placed in the next few days.
"In addition, we have pupils who are pursuing Higher Level Apprenticeships in a range of prestigious companies, some have chosen to take a year out to work and/or travel and others are pursuing further education or employment. The range of courses and destinations is something of which we can be very proud at St Ronan's College and demonstrates the multiple pathways open to our young people – from Medicine to Veterinary Science, Mechatronic, Civil and Mechanical Engineering, Games Design, Microbiology, Law, Screen Production, Pharmacy, Film and Theatre Making, Paramedic Science, Teaching, Finance and Investment and Sport, Exercise and Nutrition to name a few!
"It is wonderful as a non-selective Grammar school and an all-ability College to see the varied destinations, endless possibilities and countless opportunities that lie ahead for our young people.
"The dedication and professionalism of our subject teachers, form teachers and all staff working in St Ronan's College in a variety of roles, helps our students reach their potential through hard work and encouragement to do their best in all areas of their studies and personal development.
"This approach to our work in St Ronan's College is to be cherished and commended. On behalf of our governors, students and parents, I wish to thank all of our staff.
"I would also like to thank and pay tribute to our parents, carers, governors and all who work in partnership with our College for their ongoing support of our work.
"As always, we will continue to support individual students and families who wish to avail of additional support, advice and guidance over the coming days and weeks.
"Finally, on behalf of everyone associated with St Ronan's College, I would like to congratulate and commend our Class of 2023 who have demonstrated a resilience and determination of which we are mightily impressed. We wish each and every one of our A Level students, our Year 14 Leavers, the very best for their future in whatever road they take, we are extremely proud of each and every one of you!"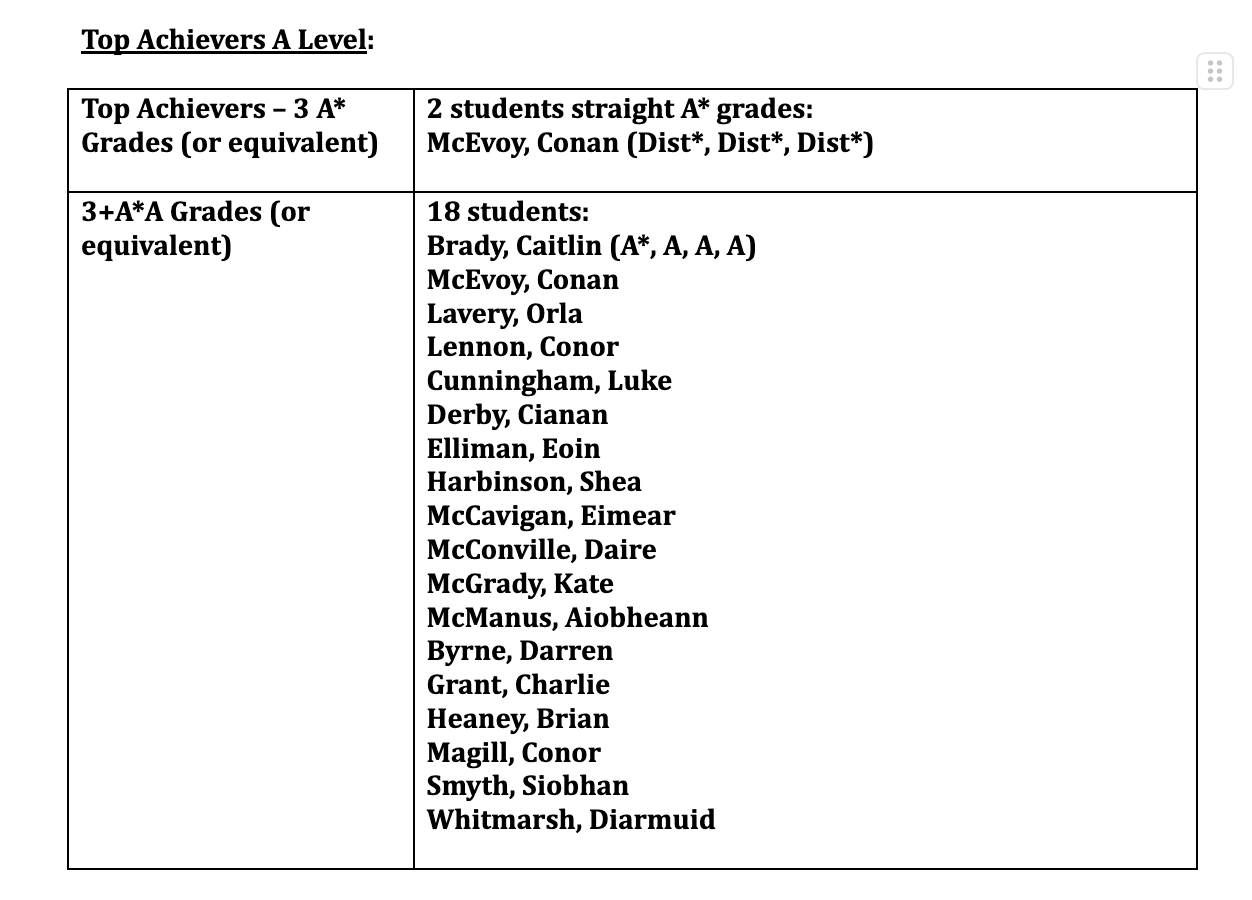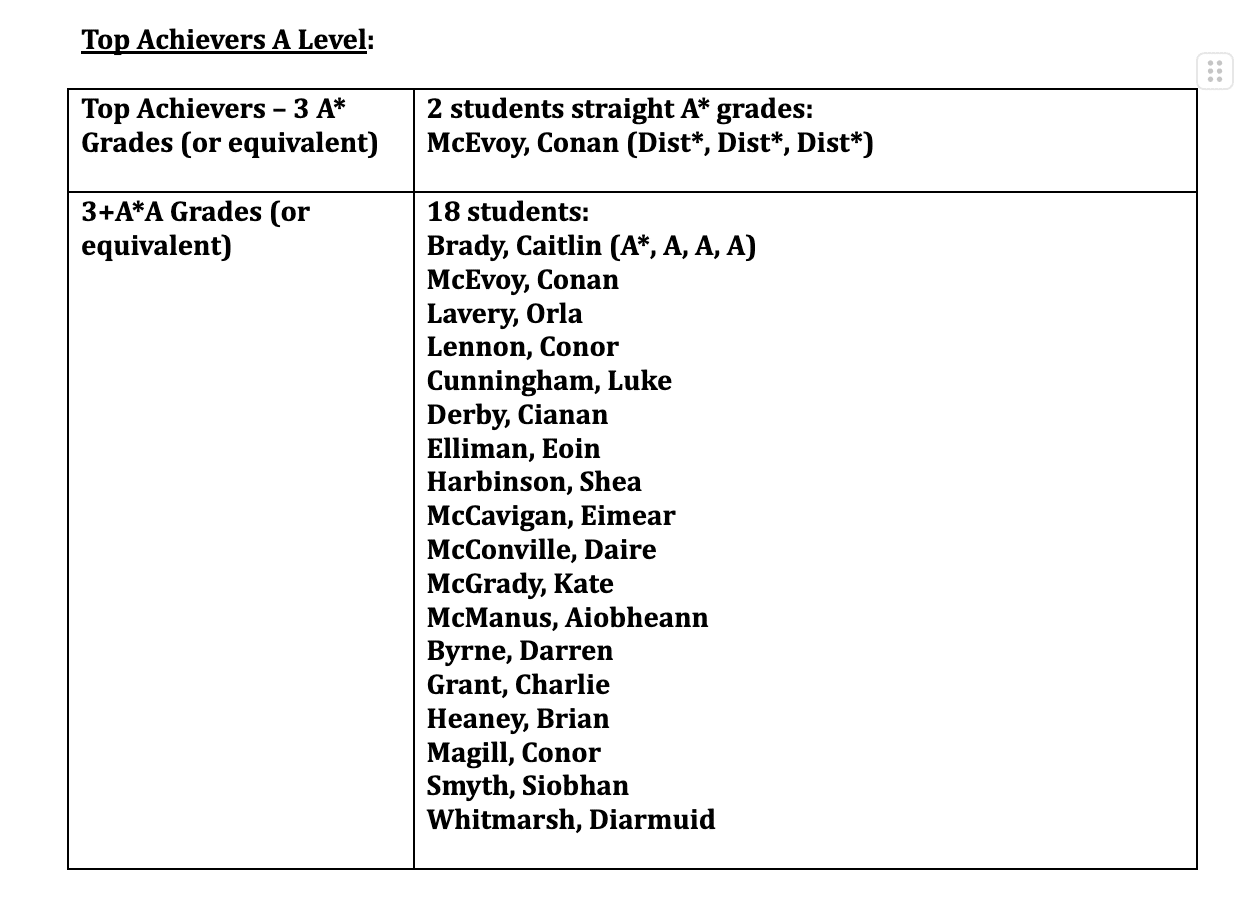 Sign Up To Our Newsletter