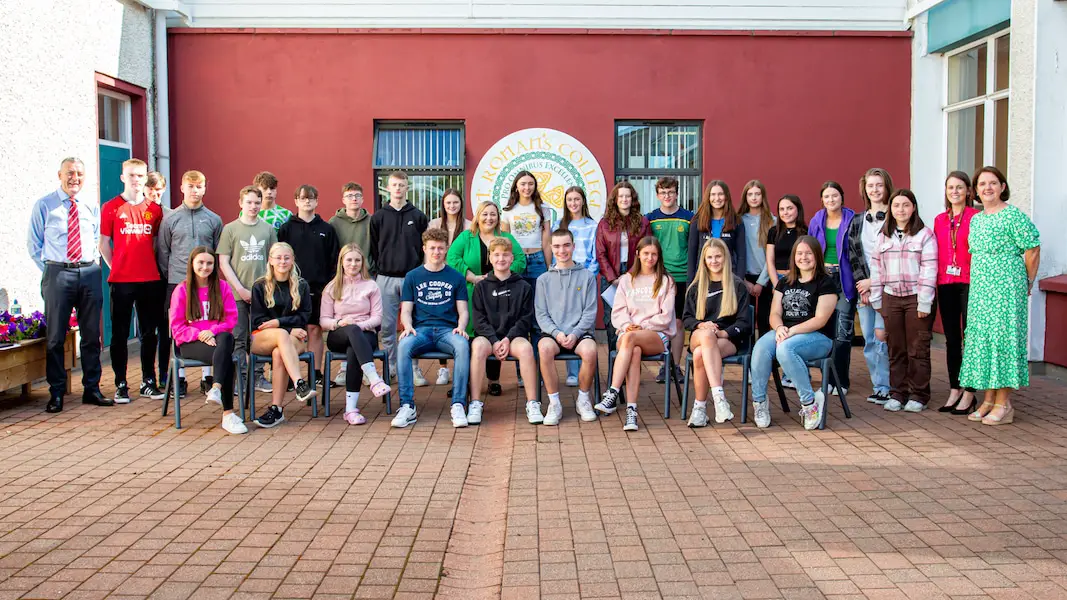 St Ronan's College in Lurgan has congratulated their GCSE Level students on their excellent results this year.
Mrs Fiona Kane, Principal, commented: "It is a real privilege to celebrate with pupils and their loved ones another year of first class and outstanding GCSE results in St Ronan's College.
"Through hard work, grit and determination, our GCSE students have surpassed our expectations and we are absolutely delighted with their results and achievements.
"As an all ability, non-selective grammar school, St Ronan's College generous and wide reaching curriculum offer, affords all pupils the opportunity to succeed to the highest of standards. Our inclusive school promotes, develops and celebrates the individual strengths and talents of all of our students.
Related: Check out all our GCSE results coverage here.
"The hard work in St Ronan's College, begins from the very first year our pupils join us from over 20 partner primary schools. Our staff, with the support of parents and carers encourage all our children and young people to work hard, believe in themselves and develop their full potential. A range of academic pathways guides our pupils at each stage of their development to enable them to follow their unique individual dream and reach for the stars!
"As always, we also continue to support individual students and families over the coming days and weeks.
"Behind the statistics and headline figures lie many individual success stories and personal triumphs. In all the noise over the coming days, I hope our pupils take a moment to reflect on the road travelled to get to today, have quiet pride in their achievements. I hope they will join me in thanking those who have helped them along the way and those who care for them at home for their all their encouragement, support and guidance.
"Finally, on behalf of everyone associated with St Ronan's College, I would like to congratulate and commend all our Year 12 pupils who have received results this week. Always remember that hard work pays off. We wish you every success and happiness in the next stage of your journey and the exciting opportunities that will open up ahead of you now. We look forward to welcoming the vast majority of you back to begin your Sixth Form studies with us and we wish those who are choosing another path all the very best for the future. We are all extremely proud of each and every one of you.
GCSE TOP ACHIEVERS 2023
Top Boy – Niall Mitchell
Top Girl – Meabh McCann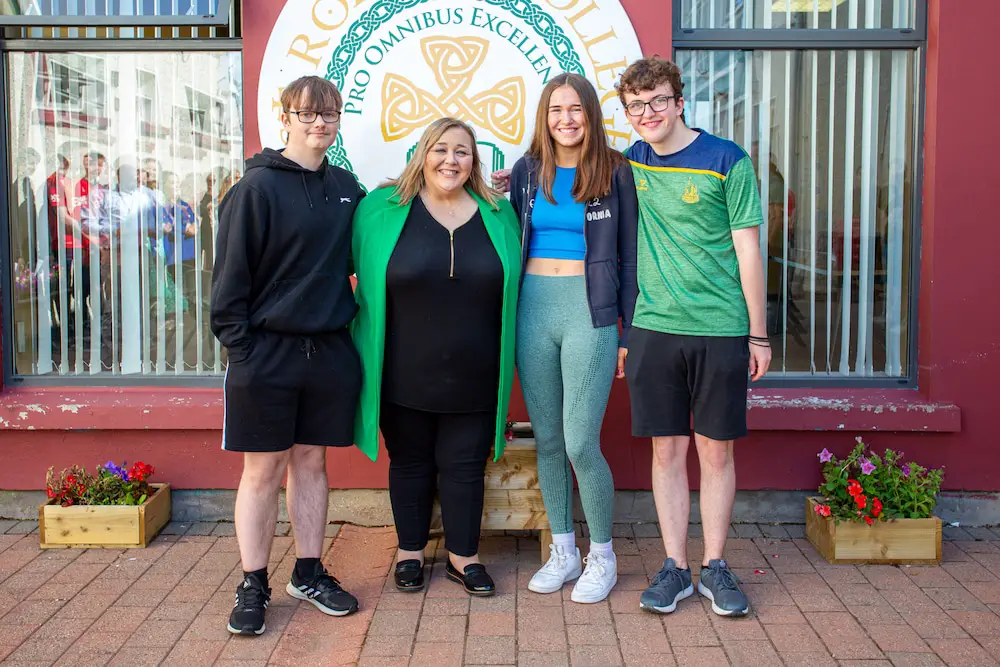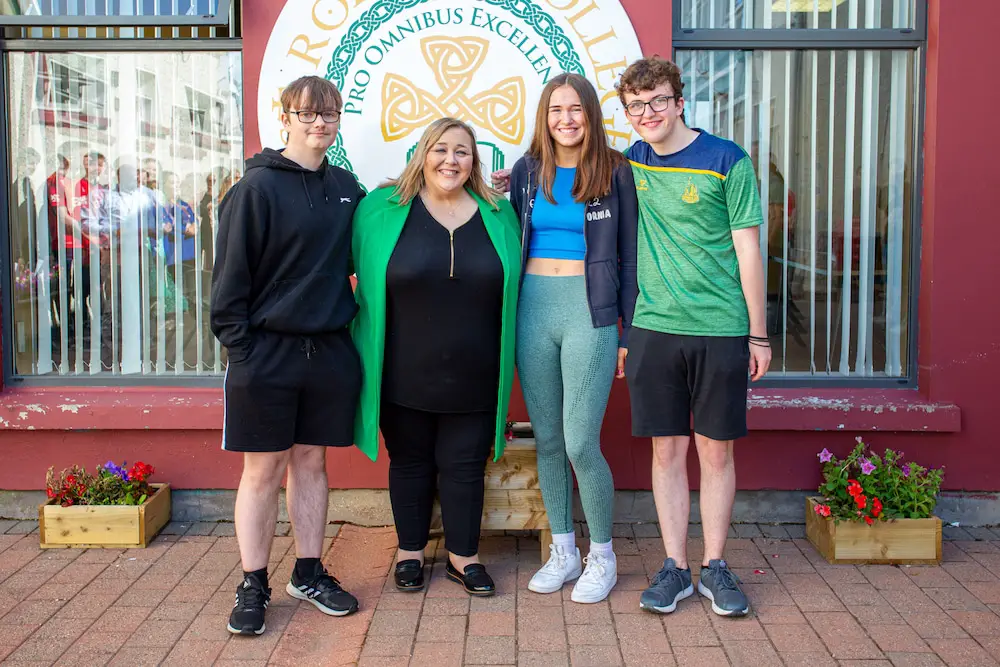 10 x A*A = 3
Daniel Beattie
Meabh McCann
Matthew Bland
9 x A*A = 6
Niall Mitchell
Eimear Stevenson
Aobh McGibbon
Etain Devlin
Megan Cooney
Ryan McCluskey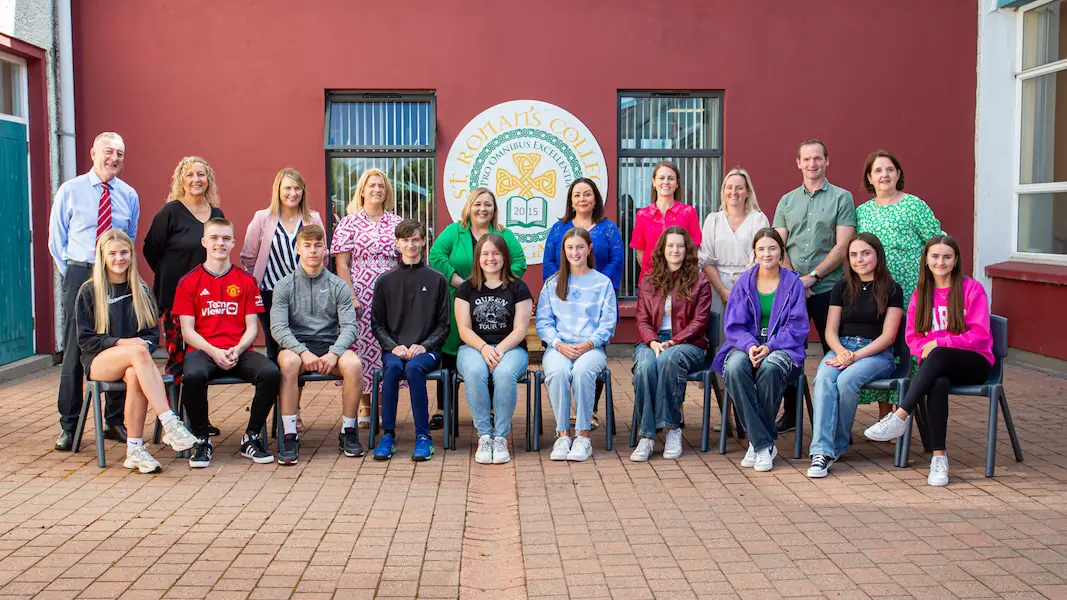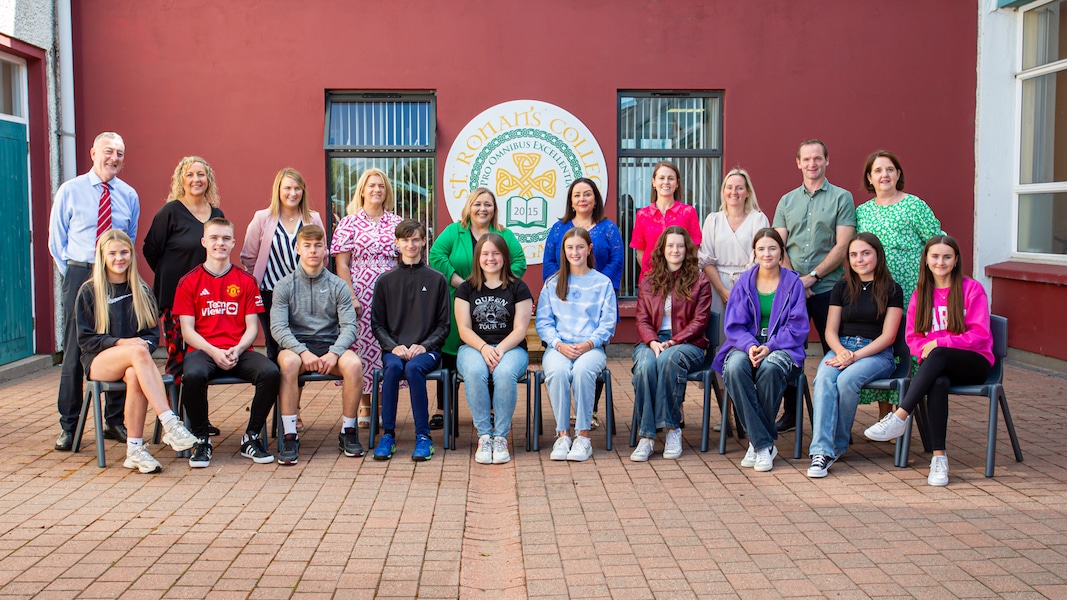 8 x A*A = 5
Lucy Douglas Calvert
Ross Marsden
Cliodhna Breen
River Arabella Martin
Áine McIntyre
9x A*B = 33 (includes the above)
Simon Bartkowski
Daniel Beattie
Meabh McCann
Matthew Bland
Niall Mitchell
Eimear Stevenson
Aobh McGibbon
Etain Devlin
Lucy Douglas Calvert
Ross Marsden
Cliodhna Breen
Molly Donnelly
Caitlin Kelly
Ethan King
Kian Toland
Ronan McComb
Katie O'Toole
Kyle Cunningham
Lee Mallon
Megan Cooney
Ryan McCluskey
River Arabella Martin
Áine McIntyre
Finbar Mallon
Ealiyah Remperas
Sophie-Rose Henderson
Enna Cassidy
Ciara Campbell
Jack McCann
Eimhear McCavigan
Ella McNeice-Evans
Emma-Jane McEvoy
Ryan Campbell
8x A*B = 42 (includes the above)
Simon Bartkowski
Daniel Beattie
Meabh McCann
Matthew Bland
Niall Mitchell
Eimear Stevenson
Aobh McGibbon
Etain Devlin
Lucy Douglas Calvert
Ross Marsden
Cliodhna Breen
Molly Donnelly
Caitlin Kelly
Ethan King
Kian Toland
Ronan McComb
Katie O'Toole
Kyle Cunningham
Lee Mallon
Megan Cooney
Ryan McCluskey
River Arabella Martin
Áine McIntyre
Finbar Mallon
Ealiyah Remperas
Sophie-Rose Henderson
Enna Cassidy
Ciara Campbell
Jack McCann
Eimhear McCavigan
Ella McNeice-Evans
Emma-Jane McEvoy
Ryan Campbell
Kel McAreavey
Darragh Finnegan
Shay McGibbon
Aife Hamill
Holly Wilson
Eoin McKenna
Emily Mulgrew
Jack McCrory
Casae McGeown
Sign Up To Our Newsletter