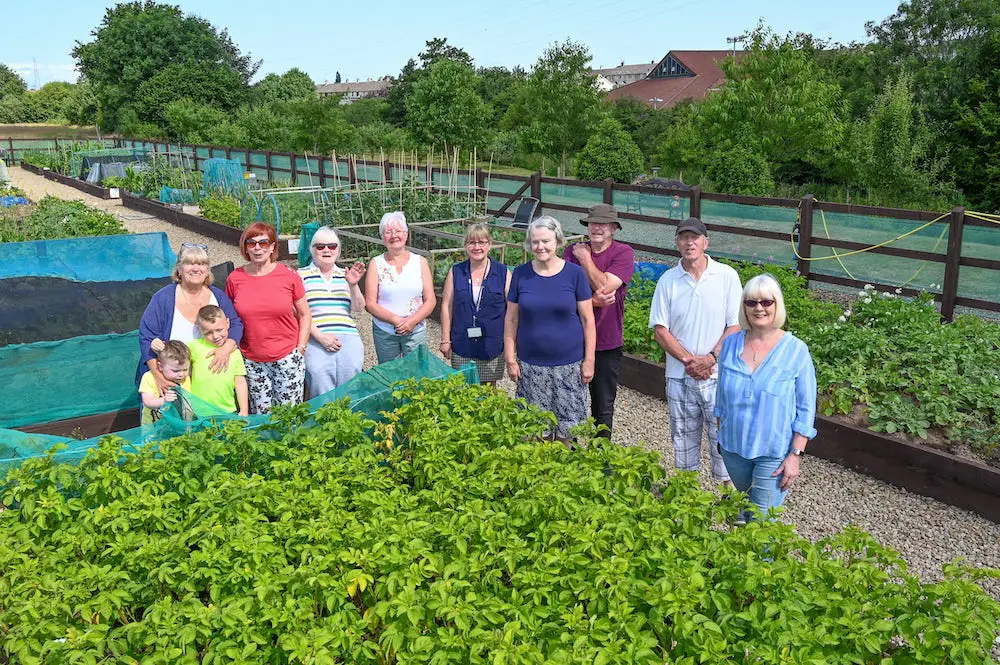 Members of Taghnevan Community Development Association have carried out a refurbishment to their allotments, thanks to Housing Executive funding.
Nestled within Glenholme Park, Lurgan a recent Community Grant of £1,125.90 enabled Taghnevan residents to get outside and get involved with the maintenance work.
Taghnevan Community Development Association carries out a range of activities for all age groups, including its Parents and Toddlers Group and the Senior Citizens Social Centre.
Covering the Taghnevan area of approximately 800 households, the group strives to help the local community by offering invaluable services, such as having a safe space available at their allotments.
Marie Cullen, Secretary of Taghnevan Community Development Association, thanked the Housing Executive for the recent Community Grant allocation.
She said: "We have a number of visitors each year who have commented on the excellent facilities and this is due, in part, to grants such as the one from the Housing Executive.
"This allotment had been invaluable during lockdown. People were able to meet, yet keeping to social distancing and many have stressed this as important to their mental health.
"On behalf of the Community Allotments I would like to thank the Housing Executive for the generous grant."
Currently, the community group looks after and maintains 23 flowerbeds and nine table tops.
Since the much-needed refurbishment, Marie says the area has become a wonderful space for residents to enjoy and appreciate the natural environment around them.
She added: "The funding has enabled us to install new netting around the perimeter fencing and have all the plots repainted. We have been able to refurbish the equipment and supply top soil to the plot holders.
"We are lucky to have a number of volunteers who give freely of their time to ensure the grass is cut and the fruit trees are well looked after. Hopefully, we will be considered for any further grants that become available."
Mark Ingham, the Housing Executive's South Area Manager, said he is delighted that the recent funding allocation has helped with the much-needed allotment refurbishment.
He added: "We were more than happy to get behind Taghnevan Community Development Association and provide the necessary funds for these works.
"The recent allotment refurbishment means that local residents can now avail of an enjoyable outdoor space where they can nurture flowers and grow crops from seeds.
"From looking at the allotments it is clear to see the hard work that has gone into creating an area that can be used by the whole community, especially during the summer months and the warm weather we have been having."
For more information, click online at nihe.gov.uk.
Sign Up To Our Newsletter