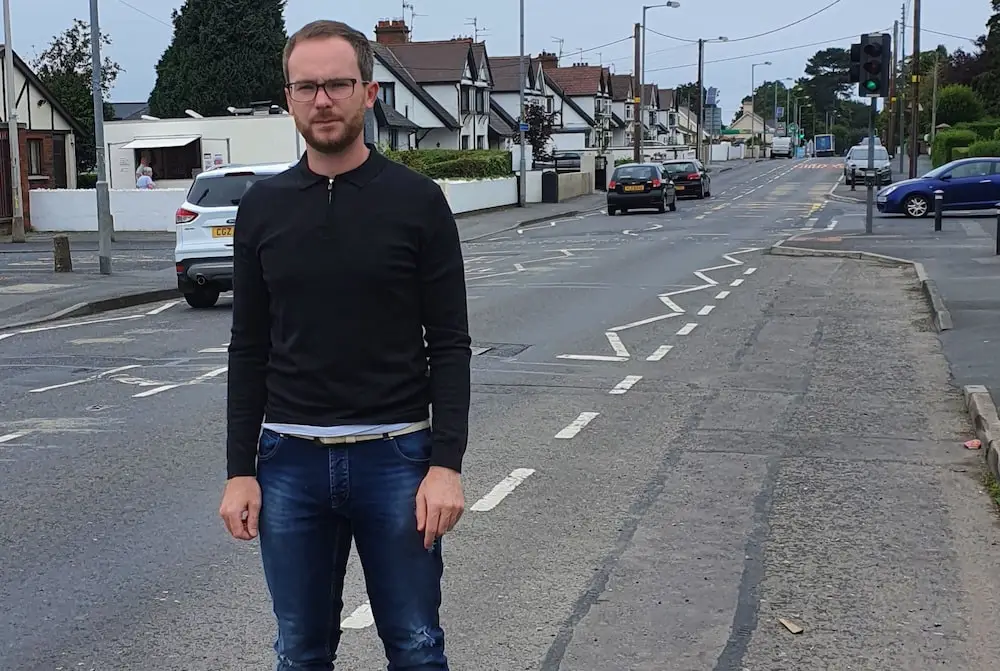 A main thoroughfare in Lurgan – high on the Department of Infrastructure's priority list – will have to wait another two years before any work is carried out.
And it is a cause for concern for residents, businesses and a primary school in the area.
Francis Street, which is used by traffic to reach the M1 from the town centre, is in a bad state but because of recent of NI Water works, a enforced maintenance period of two years has been instated.
This means, the Department will not carry out any carriageway works over the next 24 months, which SDLP representative Ciaran Toman, says is 24 months too long.
Speaking to Armagh I, Mr Toman, said: "It was high on the priority list means it's considered in need of work now, on the current standards, so you can imagine what it's going to be like in two years time with the many HGVs that travel along that road.
"There have been many complaints about the state of this road and in general, especial with St Francis' School. At the moment they don't allow parents to park inside the gates so, particularly at school times, it gets bad when it is down to one lane of traffic.
"In terms of the movement of traffic police have been involved a number of times; it's an ongoing situation we're dealing with but nothing has been resolved at the moment so all that doesn't help."
And with HGVs often keen to avoid the trickier turn on William Street, the issue on Francis Street is further compounded.
However, Mr Toman said he, and his colleagues, will "continue to work with the Department to ensure road safety is a priority for all road users".
Sign Up To Our Newsletter