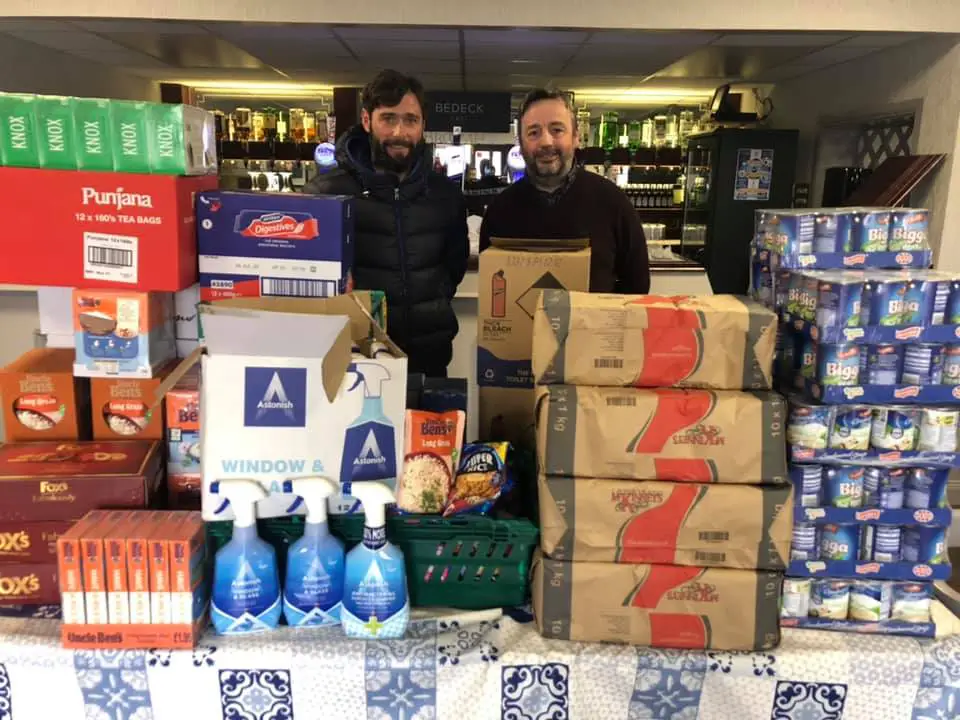 A Co Armagh football club are playing their part  "in a new league" during the Covid-19 crisis.
On Saturday, Glenavon FC had a very successful pack drop off at Mourneview Park, with food and household essentials donated from the public and local businesses.
Speaking to Armagh I, Club Director Leigh McClune said: "We just want to say without the kindness and generosity from the public, this initiative will not work so please keep donating what you can on the designated days or get in touch with one of our coordinators to arrange a collection or delivery of such items.
"Leigh went on to thank Wayne from Mourne Road Spar, Lurgan who arrived and donated a vast amount of foodstuffs and essentials to the initiative."
Items still required, but not limited to, include: Nappies / Baby wipes; Hand soap / hand sanitisers / cleaning wipes; Toilet roll / kitchen roll; Rice / pasta; Porridge / cereal; Toiletries; Long life milk; Tinned foods. Please do not donate perishable goods.
Glenavon Football Club's slogan "You've SUPPORTED US… It's now our turn to SUPPORT YOU"! is a powerful statement and a testimony to the recognition the club has for their supporters.
Clubs right across Lurgan are partnering up to ensure no-one who needs help goes without.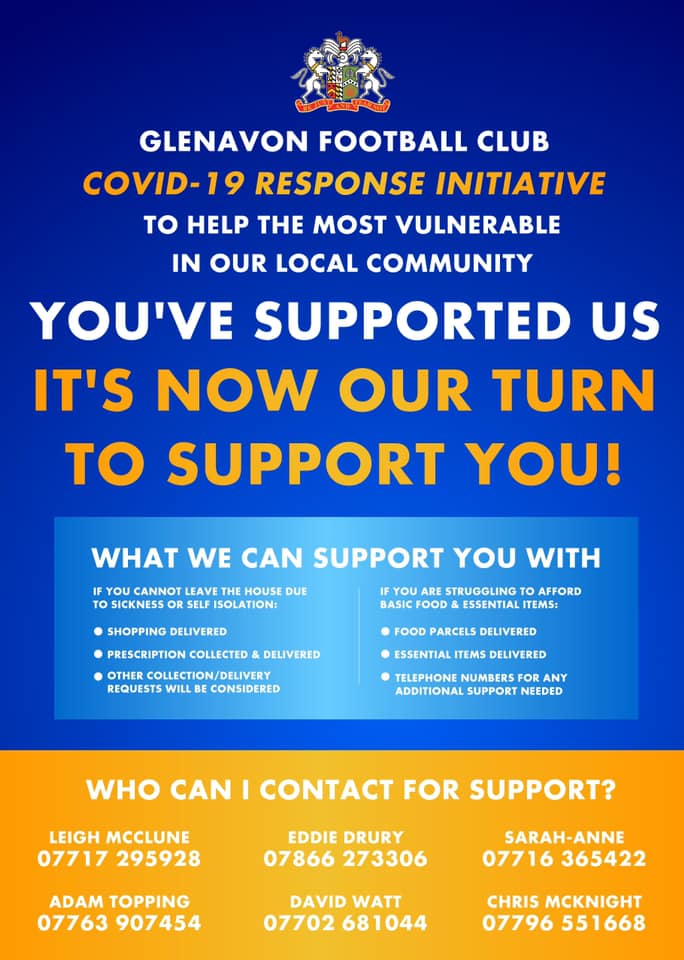 Leigh added: "As you will have seen from our social media posts the team have been busy but they were able to make some deliveries today to the local community and those most in need.
"We will continue to take requests and work with each and every request as best we can. Please be patient but every request will be acknowledged.
If you are in need or know someone who is, provide the club with a name, contact telephone number, address and their request for items. One of the team will then arrange a call and get some additional information.
The Club asks that you do not post individual or family names or any personal details in social media streams.
All sensitive information can be submitted via a phone call or text message to one of our co-ordinators, by private message to the Clubs Official Facebook page or by emailing donate@glenavonfc.com.
The club have all set up a GoFundMe page to raise vital monies to purchase further essential items and once requests come in, fresh local produce is sourced from local butchers and greengrocers. You can donate online HERE
Any donations will be much appreciated.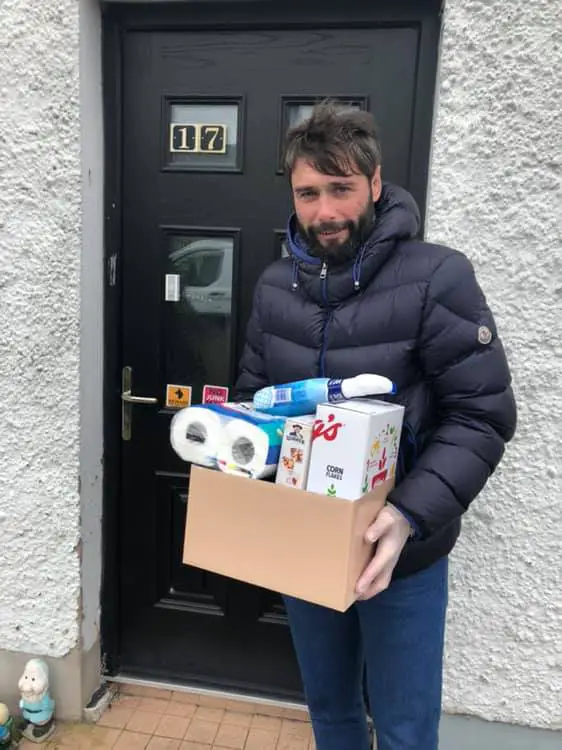 Leigh continued: "We would again encourage anyone who needs assistance to contact a member of the team. This could be those in need of essential items, those who need help with their shopping, those who need a prescription or medication, or for any other urgent need."
To donate, get involved or help in any other way, please contact one of the co-ordinators by phone or text. Alternatively you can send an email donate@glenavonfc.com. Leigh – 07717 295928; Eddie – 07866 273306; Sarah-Anne – 07716 365422; Adam – 07763 907454; David – 07702 681044; Chris – 07796 551668; #YouveSupportedUs #OurTurnToSupportYou #BeJustAndFearNot
Sign Up To Our Newsletter