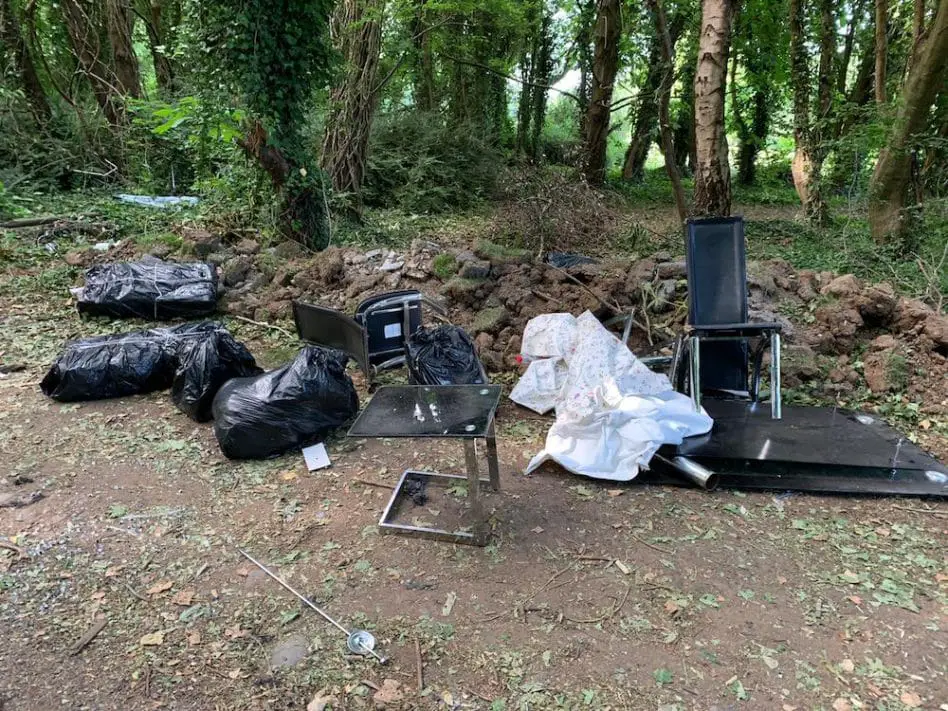 This was the scene which greeted a number of walkers and joggers in Lurgan this morning (Tuesday).
Bags of carefully taped up rubbish left strewn alongside a glass table and accompanying leather chairs on the picturesque Kiln Lane, which runs alongside the town's Council-owned golf course.
The route is popular with dog walkers and local residents but recently the issue of dumping has crept up more and more, however, this latest incident is "clearly an escalation of the things people are willing to dump" according to one dog owner Armagh I spoke to.
"Local residents have been complaining over the last number of weeks about the increased tipping in the area," he said.
"In the past residents have complained about lack of bins in the area and that resulted in an increased number of larger bins being put in place around the Silverwood area, including the top and bottom of Silverwood Leaves, which has been a problem area lately, mainly due to visitors to the area."
He added: "To be honest, it's a disgrace when any dumping happens but this latest incident is particularly galling. Like, who dumps these sorts of items in an area like this.
"It was a full on glass kitchen table. The bags of taped up rubbish was concerning too but I wasn't going to go near it for God knows what was in it.
"It's just a shear lack of respect for the countryside, themselves, local residents and those now who will be forced to come along and clean up after them."
Sign Up To Our Newsletter