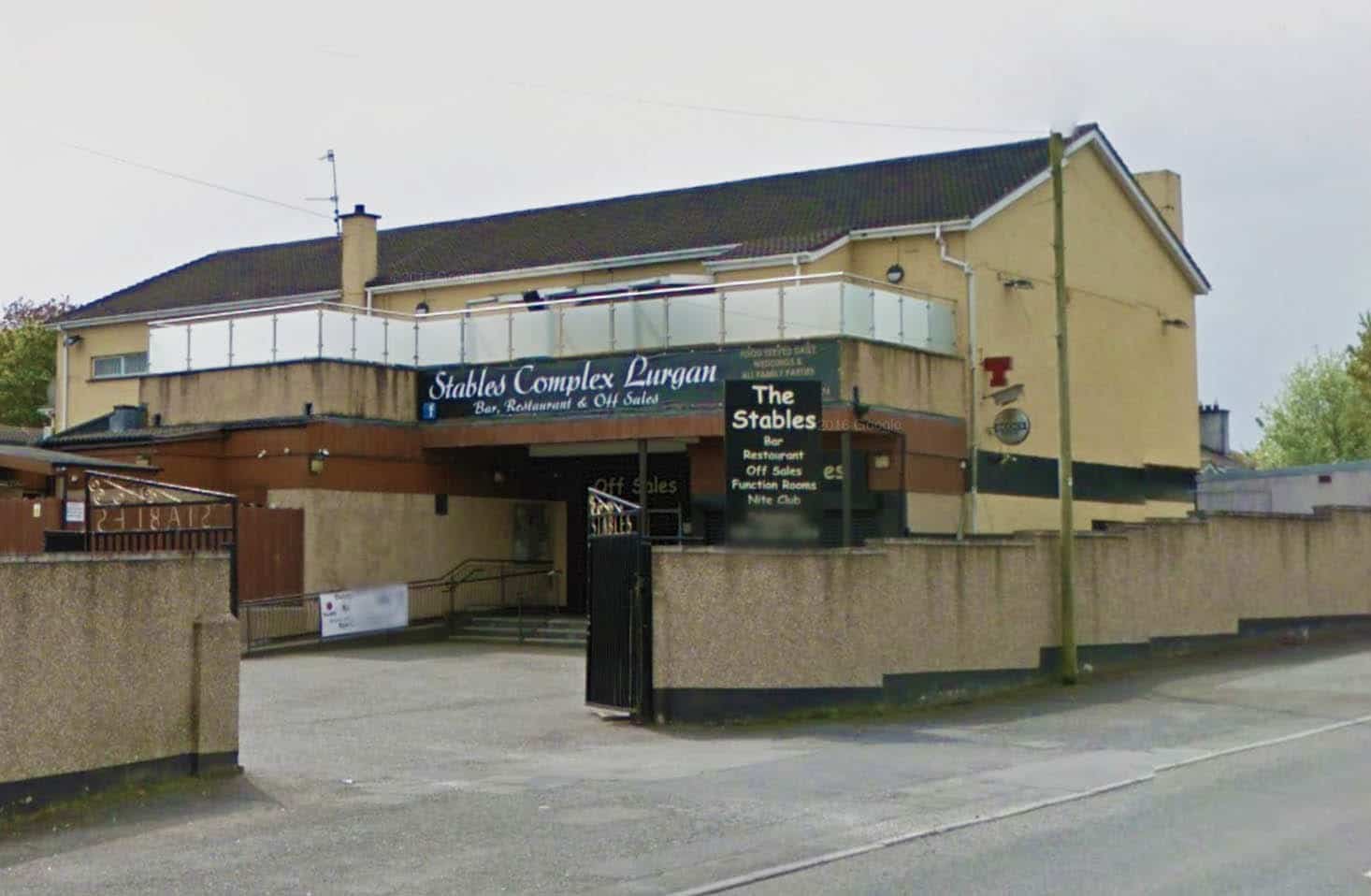 A Lurgan man who allegedly robbed a licensed premises armed with a pair of metal tongs has been refused bail.
Court heard that the 26-year-old had 18 previous convictions, which included two for robbery, and two for possession of an offensive weapon.
Nathan James Declan O'Hare, of Monbrief Walk, appeared charged with robbery and possession of an offensive weapon with intent to commit an indictable offence at Craigavon Magistrates', sitting at Lisburn, on Friday.
Defence solicitor Siun Downey informed court that a bail application, which was objected to by police, would be made on behalf of her client.
A constable outlined that the defendant had been arrested following the robbery at the Stables off-licence in Lurgan on September 30.
O'Hare is alleged to have entered the off-licence on two separate occasions on that same day with another male, with whom police are yet to speak.
At around 8.45pm that evening, a male entered the store with a pair of "metal fireside tongs" and threatened staff, whilst another male guarded the door.
The male inside the store, who was allegedly identified from CCTV by the owner as O'Hare, made off with £1,000 in cash and alcohol from the fridges.
The defendant was arrested at his home address and during a search of the property police allegedly located items of clothing which match those of the male on CCTV footage.
It was heard that during interview, O'Hare made no comment to questions put to him by police.
The constable added that police had also a "companion set" of fireside tools which was missing metal tongs which have not been recovered.
Outlining objections, the constable stated that there was a fear of further offences as O'Hare had 18 previous convictions which included two for robbery and two for possession of an offensive weapon.
He added: "He would be a frequent customer, he would be well known to the customers and staff at the premises."
It was heard that the alleged accomplice of this offence was due to hand himself into Lurgan Police Station on Friday.
Ms Downey stated that it was "incorrect" to say that the defendant had been identified from the CCTV footage as this would be "impossible" as the culprit's face was covered.
The constable confirmed this but said the identification had come from the injured party and the matching clothing allegedly found in O'Hare's home.
Ms Downey stated: "His record certainly doesn't do him any favours, but since he got out of prison in November 2017 he qualified as a plasterer and had been working continuously until he was laid off due to coronavirus.
"He was eight months sober and two months away from running his own meetings in Lurgan, until he found himself falling back into bad habits. This is a man who needs structure."
She continued: "His bail address is close as the crow flies, but there are three entrances to the estate and there is no reason for Mr O'Hare to be anywhere near the Stables Bar.
"He is very keen not to go back into custody. He has told me he will comply with the strictest of bail conditions, be that a tag, a curfew. He has even said he would sign at Lurgan station seven days a week, if your worship thought it necessary."
Ms Downey added: "There will be forensics required in this case, that could mean us being months and months down the line without it moving on."
District Judge Rosie Watters stated: "I think you have said everything that you can, but I am concerned about the commission of further offences. He doesn't only have one entry for robbery on his record but two."
Bail was refused and the case was adjourned until October 30 for an update.
Sign Up To Our Newsletter